Enter your ZIP Code
to get insurance quotes in your area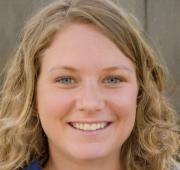 As a mother of five, Catherine "Katie" McGalligan has proven to be very efficient with her time. She can also use those same skills to save you time and money. Katie has more than twenty-two years of experience in the auto insurance industry and has assisted many thousands of customers with their own insurance policy questions over the years. You can save so much time, and even more money, by putting her expertise to use when you shop for auto insurance and compare the free quotes you get from multiple carriers here at American Insurance.
When she is at home Katie stays busy with her boys and girls. As she always says, it's always time to get to soccer practice for someone… and now is the best time for you to save money by getting even better insurance for less!