Low mileage car insurance - Drive Less Save More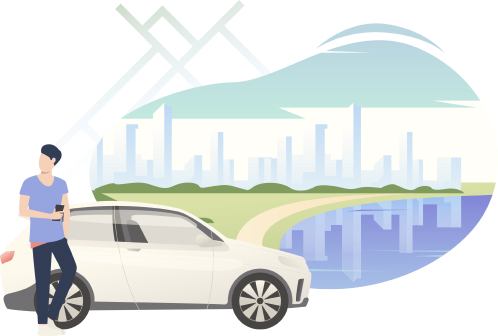 Some drivers aren't aware that they are overpaying for their car insurance because they mistakenly believe one rate applies to all driving scenarios. Did you get locked into a rate years ago without ever reevaluating whether your insurance company was giving you the best insurance at the lowest price available? These days, especially since quarantine, many companies will reward you for being a good driver and for using your vehicle less than other drivers might. If you have no traffic tickets in the last 3 years you are likely to be eligible for additional savings on your auto insurance rate. If you drive your car less than 50 Miles a day and live in a qualified zip code, you may be able to save even more but your insurance company won't tell you about those programs unless you ask, and that's exactly how our free quote comparison tools can help you!
Is car insurance cheaper if you drive less?
Yes definitely. In some zip codes the cost savings can be as much as 75% of the premiums frequent drivers would pay on the same vehicle. It makes sense, since you are on the road less, the chance of an accident are lower and therefor your insurance costs should also be lower.
| | |
| --- | --- |
| Annual Mileage | Average Premium (annual) |
| 0 - 7,500 miles | $1,411 |
| 7,500 - 10,000 miles | $1,472 |
| 10,000 - 15,000 miles | $1,483 |
| 15,000+ miles | $1,496 |
Quote Now
Usage-Based and Pay-Per-Mile Insurance
Some insurance companies offer specific kinds of insurance, often referred to as usage based insurance or pay per mile insurance for your vehicle. These types of insurance would be more expensive if you drive thirty or fifty thousand miles ever year, but for someone who uses their car more sporadically and drives only 20 or 50 miles a month, the cost savings can be enormous. Why wouldn't you want to pay as you go for the exact same insurance at a much lower price and take advantage of the fact that you drive less than others who get the average rate. It's as easy as doing a rate comparison with our simple free tools and selecting the insurance policy that suits your driving habits the best.
Shop Around for Best Low Mileage Car Insurance Rates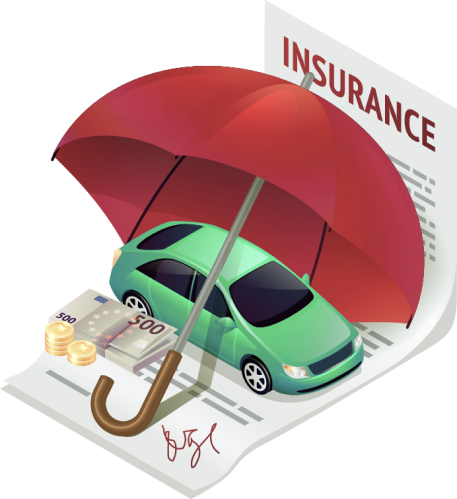 While each insurance company is aware that a lower rate makes sense for infrequent drivers, and most insurance carriers do offer discounted rates on insurance policies for people who drive less, they don't have any requirement to tell you about these more affordable plans.
That's why millions for drivers overpay for their car insurance every year. Many are much too busy with work and family to put the time into chasing down a lower rate. Some believe the insurance companies automatically offer their best rates, but that is definitely not the case. That's why we created these simple free quote tools for people to use when shopping for a better rate on car insurance. You can easily enter your intended mileage and quickly compare insurance polices from one company against the offers from many others to see who is willing to give you the best rate on the insurance you actually need right now.
Can you get low mileage car insurance discounts?
Some companies, especially during quarantine, are starting to offer retroactive discounts on your auto insurance premiums. However, again you'll need to be the one that initiatives the savings. If you fail to ask, they will simply keep charging you what you paid when you were driving far more, but if you contact your carrier and explain your driving has dropped off considerably since you are staying at home while social distancing, you can get a considerable amount of money back as a low mileage car insurance discount today.
| | |
| --- | --- |
| Telematics program | Estimated savings |
| Progressive Snapshot | Average of $130 |
| Allstate Drivewise | Average of 10-25% |
| State Farm Drive Safe & Save | Up to 15% |
| Esurance DriveSense | Varies |
| Nationwide SmartRide | Up to 40% |
| Liberty Mutual RightTrack | Average of 5-30% |
Quote Now
Why low mileage car insurance so important in 2020
Covid19 has caused so many problems in our lives and the pandemic is certainty not something to be happy about, but as optimists we should always be looking for a silver lining to the currently cloudy climate. One of the best examples of a benefit from the 2020 pandemic is the fact that everyone is driving so much less. That means there are benefits for the environment, it means there are less traffic accidents and injuries… and it also means you are almost definitely entitled to a major cost savings on your own auto insurance premiums. Use this free tool on our site to make insurance carriers compete for your business and in minutes you can see multiple policies that allow you to compare apples to apples for the lowest rates and best coverage in your local area. All you need is a zip code and an email address so we can contact you with your savings. It's simple, it's fast and while it doesn't fix the problems 2020 has caused, at least it lets us all get some benefit out of the quarantine efforts we are all making.