Enter your ZIP Code
to get insurance quotes in your area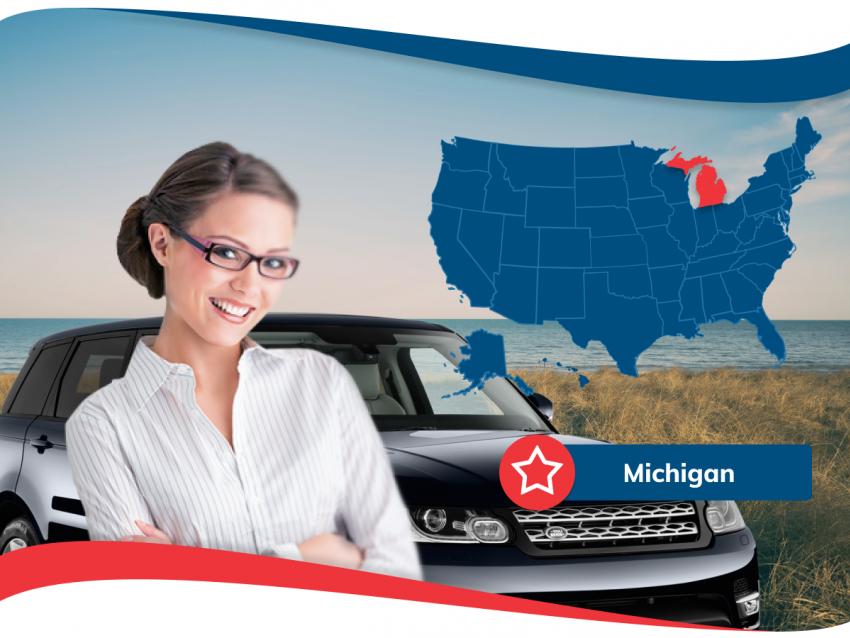 Prevent Costly Bills with Car Insurance in Michigan
Hard Truth: Michigan has the absolute highest car insurance premiums in the United States.
Why is car insurance in Michigan the highest in the nation? Some of it comes down to Michigan having some of the most aggressive no-fault regulations, but there are other variables that make the prices higher as well. Research and good decisions can help you get the cheapest rates for your auto insurance policy.
One way to save on your insurance rates is to find the right company. If you can balance what you need in terms of coverage and customer service, you can find the best rate to fit your needs. Many Michigan auto insurance companies also offer discounts for good driving and other things, so make sure to ask about those and work towards making sure you qualify for the best insurance rate you can.
Each insurance company uses a large number of variables to calculate rates. These include anti-theft devices, where you live, your age, how much coverage you want, and many others. Make sure to take advantage of our free quote. Online tools and quotes can be great ways to save money. Michigan's insurance requirements are a little more complex than most states, so an agent can be very helpful. Another helpful thing to read is right here. Continue reading below for more information on car insurance in Michigan.
Michigan Insurance Minimums for Drivers
If you want to drive in Michigan, you will need the minimum limit for coverage in the state. There are three types of insurance that are required:
Personal Injury Protection (PIP)
Property Protection
Bodily Injury Liability
Property Damage Liability
People get in accidents, it's a fact of life. Sometimes the cheapest automobile insurance option is not the best option. What you want is the cheapest insurance that also fits your needs.
The minimum requirement for liability insurance is bodily injury coverage $20,000 per person hurt in an accident, bodily injury coverage of $40,000 per accident if multiple people are injured, and property damage coverage of $10,000 for property damages that are incurred out of state. Property protection coverage covers up to $1,000,000 of property damage within the state of Michigan.
Michigan is a No-Fault State
What this means is basically that your insurance will be paying for your injuries, in many states it the person who is at-fault whose insurance pays the costs of injury and damages. Because of the set-up of car insurance in Michigan, it is a very good idea to have more than the minimum amount of insurance. In addition, while Detroit is the car capital of the world, the weather is not always friendly. Winter driving means snow, and that often translates into more accidents and more risk.
Optional Coverages are Available in Michigan
Not only are they available, but they are also highly recommended. In addition to snow-covered roads in the winter, Michigan is home to a large number of animals, deer are a common example, that can cause damage to your vehicle. Remember, the no-fault minimum limits do not cover damages to your car, though PIP does pay for your medical expenses from injuries that come from being in a car accident. Here are a few options that provide more coverage than the state minimum requirements.
Collision Coverage covers the cost of damages to your car due to an accident. This is great to have in general, but with icy roads, anything can happen. If you are thinking about passing on this coverage, it may be wise to take a second look. It is available in limited coverage, standard coverage, and broad form coverage.
Comprehensive Coverage covers the costs of damages resulting from non-collision incidents. We mentioned animals earlier, but theft and vandalism (as well as fire) are also covered under comprehensive coverage. For a full list of what is covered, contact your insurance agent or company.
Uninsured Motorist Coverage is often paired with Underinsured Motorist covers and covers the costs associated with traffic accidents involving uninsured drivers. This coverage helps protect you from damages from an accident with an uninsured or underinsured driver. The state of Michigan has one of the highest rates of uninsured drivers in the nation, so the benefits are there to look into this coverage as well.
In addition, towing and labor coverage, rental car coverage, and lease/loan gap over coverage are available through some auto insurance companies in the state.
If your car is being leased of financed the leasing (or financing) company often requires collision and comprehensive coverage.
Penalties for Not Having Car Insurance in Michigan
Not having auto insurance in Michigan can come with some pretty hefty fines and penalties. In addition to a $200 to $500 fine, your license could be suspended. You can also get up to 1 year in jail. Not only that, you are at risk of being sued and held financially responsible for damage as the result of an accident (for both property damages and damages stemming from injury).
Related State Programs in Michigan
Michigan Auto Insurance Placement Facility (MAIPF)
A non-profit organization that was put together by the Michigan State Legislature to help assist people with car insurance issues. One example of services they provide is helping drivers if they are having a hard time finding an auto insurance carrier. In Michigan, all licensed drivers are legally guaranteed car insurance eligibility. That said, individual insurance companies have the right to deny drivers coverage.
If multiple companies turn you down, you can apply to get car insurance through MAIPF. Any licensed Michigan car insurance agent can help you apply, including agents that have turned them down.
Michigan Assigned Claims Program (MACP)
This program helps injured victims of traffic accidents get personal injury protection if car insurance is otherwise unavailable to them. It will help drivers pay for their medical costs after a car accident, though it is important to note that the owners of the uninsured cars involved in the accident are responsible for paying the MACP back, even if the owner of the car is a member of their family. In any of these cases, claims are filed with the MACP directly.
Help Eliminate Auto Thefts (HEAT)
This is a MAIPF run program that targets car theft related crimes and insurance fraud in the state of Michigan. It is a tip line as well. Cracking down on insurance fraud and car theft will help everyone that has auto insurance premiums pay less. A portion of the money that each insurance company spends goes towards these crimes. There are rewards for information that leads to the arrest and warrant of people involved in auto theft crimes.
Final Word
Michigan is the car capital of the world and many people drive. For many reasons, having car insurance in Michigan is extremely important if you are a driver in the state. Auto insurance costs are high, but due to the fault system Michigan incorporates, the weather, the animals, and the laws keeping and maintaining the insurance you need can help you avoid costly situations. On a hopeful note, there is legislation moving through the Michigan government that could help decrease insurance costs in the state, so check back here when you can and keep paying attention to it. Either way, make sure to get a free quote to help make sure you get the best car insurance rates, we are happy to help!
| Rank | City | Avg. Annual Premium |
| --- | --- | --- |
| 1 | Detroit | $6,280 |
| 2 | Dearborn | $5,147 |
| 3 | Southfield | $4,805 |
| 4 | Dearborn Heights | $4,435 |
| 5 | Warren | $4,425 |
| 6 | Pontiac | $4,205 |
| 7 | Sterling Heights | $4,109 |
| 8 | Taylor | $3,914 |
| 9 | Flint | $3,901 |
| 10 | St. Clair Shores | $3,707 |
| 11 | Westland | $3,628 |
| 12 | Troy | $3,386 |
| 13 | Farmington Hills | $3,363 |
| 14 | Royal Oak | $3,273 |
| 15 | Livonia | $3,248 |
| 16 | Novi | $3,102 |
| 17 | Saginaw | $3,001 |
| 18 | Lansing | $2,901 |
| 19 | Kentwood | $2,732 |
| 20 | Battle Creek | $2,711 |
| 21 | Grand Rapids | $2,686 |
| 22 | Wyoming | $2,654 |
| 23 | Ann Arbor | $2,634 |
| 24 | Kalamazoo | $2,546 |