Enter your ZIP Code
to get insurance quotes in your area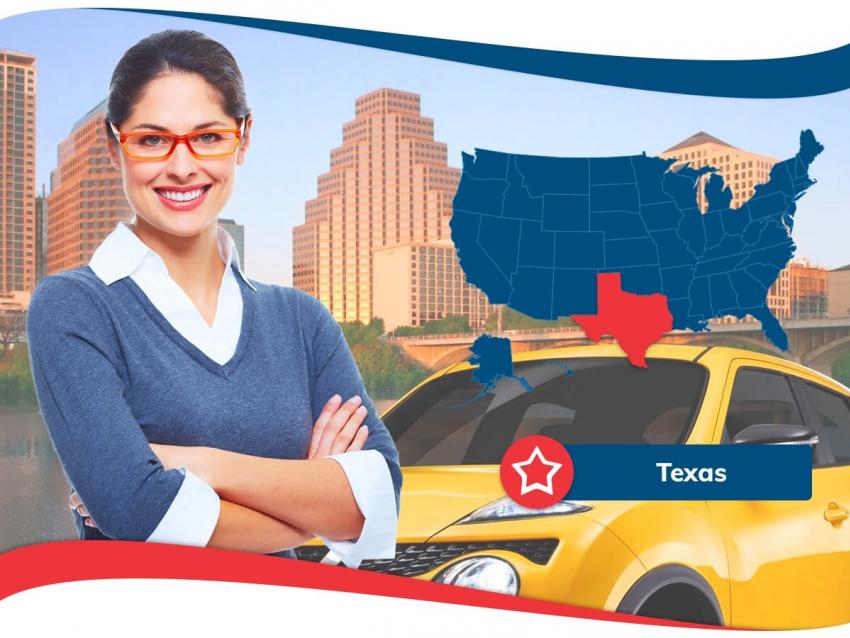 Car Insurance for Texas that Texans Love
Whether you live on the east, west, north, or south side of our vast state. There are plenty of roads and some great places to drive to. Cheap car insurance will help you save money to explore and get to the places that you need to go. Texas drivers know that while saving money is a great thing, they also want to make sure they have the best car insurance for their needs. For car insurance in Dallas, Austin, Houston, or any of the smaller cities in the state, you are at the right place.
Texas has a high percentage of uninsured drivers compared to most other states at about 14-20%. It is important to protect yourself because this means that there is around a 14-20% chance the person that you are in an accident with does not have auto insurance coverage.
The minimum coverage your car must have by law only covers other drivers, so if they don't have coverage it can be very costly. Make sure you not only look at the minimum liability coverage, but you also take a look at uninsured motorist coverage and the other optional coverage your policy can have. Texas auto insurance is the best way to protect both you and your loved ones, as well as your vehicle.
We can help you get the insurance you need to be adequately protected. Our free quotes for car insurance in Texas provide you with the best options to financially protect you from having to pay costly medical expenses. We also have insurance to cover the damages in traffic accidents to your car, regardless of who is at fault. Getting quality protection safeguards drivers and helps them avoid a number of costly situations.
Required Car Insurance Coverages in Texas
In order to legally drive in the state of Texas, your insurance must meet the following minimum limits:
$30,000 for bodily injury per person
$60,000 for bodily injury to others per accident
$25,000 for property damage per incident
These coverages help cover the costs of injury to other people and their property.
Optional Car Insurance Coverages in Texas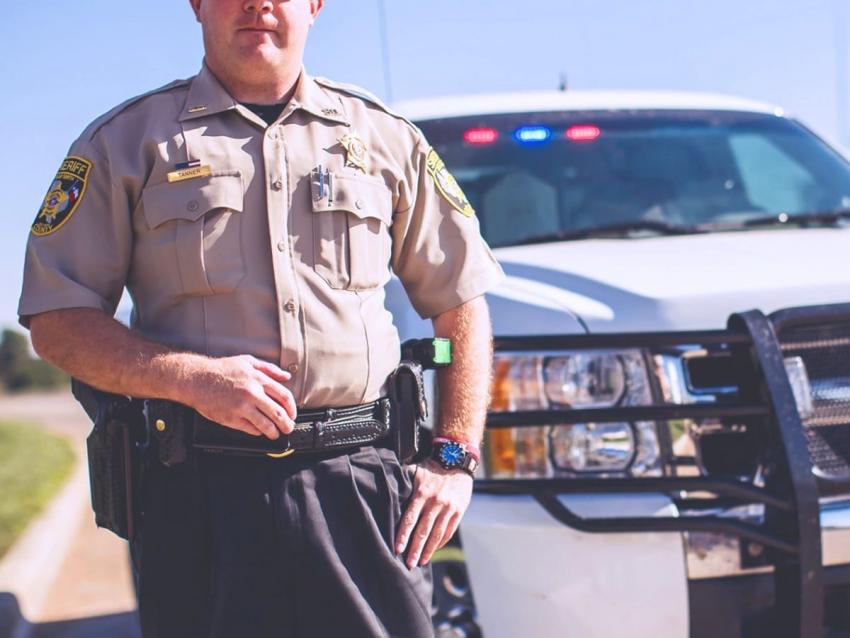 Additional coverage for car insurance in Texas that is recommended in many situations, but not required by law include:
Collision – This is insurance covers damages that happen to your vehicle through accidents involving cars or other objects.
Comprehensive – This is insurance that helps when it comes to the cost of damages to your vehicle by a number of external factors, such as theft and vandalism.
Personal Injury Protection (PIP) - PIP covers your medical expenses and other costs related to them if you get injured in an automobile accident. It covers expenses stemming from injuries suffered in the accident, wages lost due to lost work, and also covers household help to do tasks you could do yourself before you were injured in the accident.
Medical Payments – This is insurance that helps cover the costs related to medical or funeral needs for you and/or your passengers if there is an accident.
Rental Reimbursement – This helps when you need a rental car while your car is being repaired from being damaged in an accident.
Uninsured/Underinsured Motorist Coverage - This covers damages caused by another driver that does not have auto insurance or whose insurance does not cover enough of the cost of damages caused by an accident.
Towing – This helps cover the cost of towing your car to where it will be repaired.
We have the ability to get you the cheapest car insurance that still has these very important optional coverage options. Car insurance in Texas is important, so keep reading for more information. Make sure to get a free quote as well and save money today!
Driving Without Car Insurance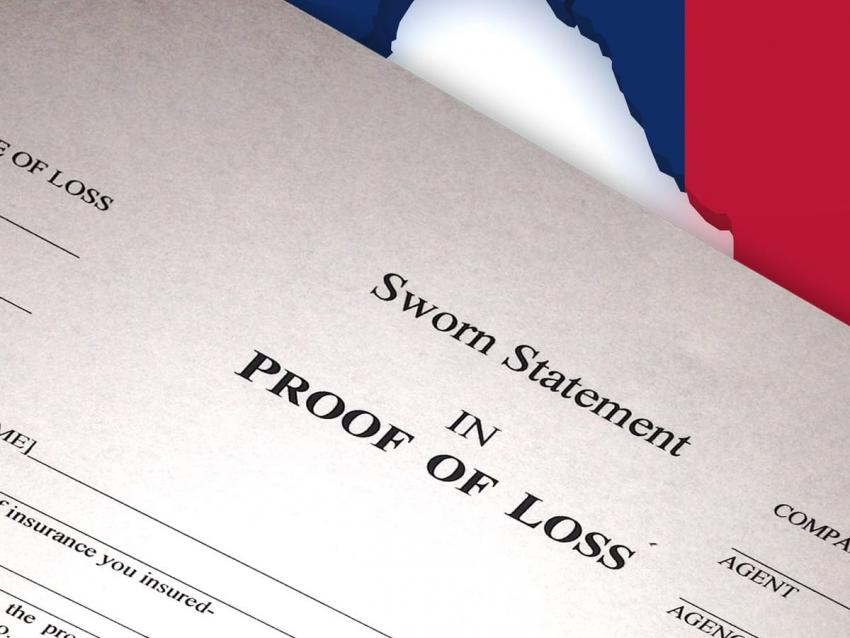 Drivers that are convicted of driving without insurance face some expensive and inconvenient penalties. The first offense gets fined $350. It is easy to show your car insurance policy when you have it, Texas even allows you to show a picture of it on your phone or tablet. It is still a good idea to have a physical copy with your car when you are driving, in case you don't have access to the internet. For repeat offenders, there are other fines and penalties that can be even more costly.
Keep in mind that your insurance will be canceled if you don't pay your auto insurance premium or get your registration or driver's license suspended.
Final Note
Getting the best car insurance rates is easy with our free quote service. We can make sure you find the best ways to save on the quality auto insurance coverage you need and we can help you find and take advantage of the discounts that are available where you live. While auto insurance companies utilize a number of variables when determining the cost of your car insurance in Texas, they also offer discounts. Some examples of these discounts are a good driver discount, discounts for anti-theft devices, and discounts based on how many cars are on your policy. The best way to make sure you save is right here with our free auto insurance quotes. Contact us today!
| Rank | City | Avg. Annual Premium |
| --- | --- | --- |
| 1 | Dallas | $1,680 |
| 2 | Houston | $1,671 |
| 3 | Mesquite | $1,638 |
| 4 | Garland | $1,606 |
| 5 | McAllen | $1,580 |
| 6 | Grand Prairie | $1,561 |
| 7 | Pasadena | $1,546 |
| 8 | Beaumont | $1,529 |
| 9 | Brownsville | $1,522 |
| 10 | Irving | $1,518 |
| 11 | Amarillo | $1,516 |
| 12 | Arlington | $1,508 |
| 13 | Laredo | $1,507 |
| 14 | San Antonio | $1,501 |
| 15 | Carrollton | $1,481 |
| 16 | Lubbock | $1,453 |
| 17 | Fort Worth | $1,446 |
| 18 | El Paso | $1,442 |
| 19 | Plano | $1,428 |
| 20 | Austin | $1,424 |
| 21 | Corpus Christi | $1,416 |
| 22 | McKinney | $1,402 |
| 23 | Waco | $1,322 |
| 24 | Abilene | $1,294 |
| 25 | Killeen | $1,263 |