Enter your ZIP Code
to get insurance quotes in your area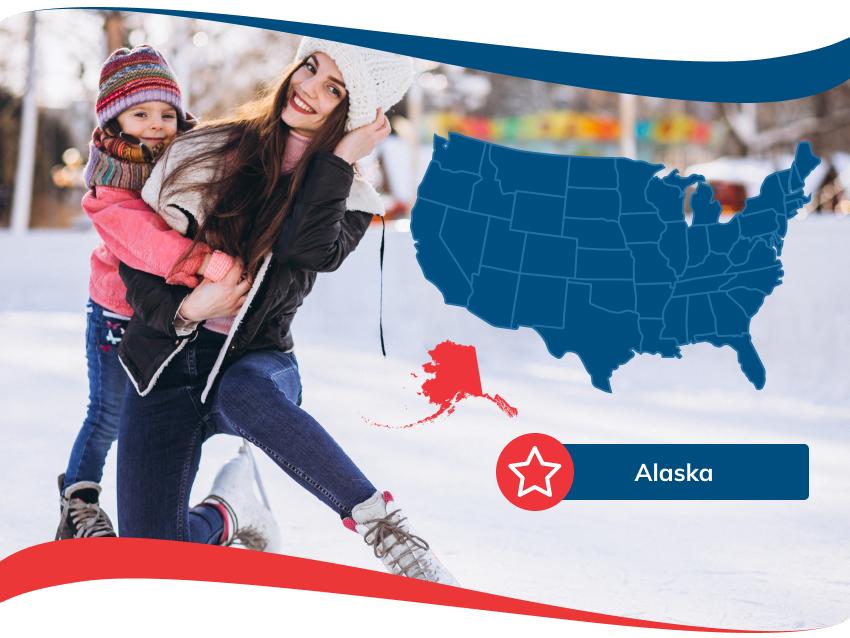 Alaska is a place where the American spirit lives free and people are able to pursue their dreams to the best of their own ability. Many in the great state of Alaska enjoy the wild outdoors and the natural surroundings we live in to the fullest. The idea of having health insurance, auto insurance and home insurance are easy things for anyone to understand. However, it may surprise you that Alaskans are among the most underinsured populations when it comes to Life Insurance, even though it is probably the most important kind of policy to protect your family and loved ones.
Why Do I Need Life Insurance In Alaska?
You might be thinking that because your truck and your home are insured, that's
good enough" but the truth is that life insurance does something completely different for you and your family. Unlike other kinds of insurance, Life Insurance in Alaska protects your descendants from the hardship of your passing. Having the right insurance policy for every eventuality is what will allow you to rest peacefully.
What Makes American Life Insurance The Right Choice?
American Alaska Life Insurance is backed by a full guaranty so long as your premiums are paid in accordance with the terms of the policy. The trusted choice of many local Alaska residents, home associations and benefits programs, our team of trained Alaska insurance professionals are available to help inform you of your life insurance policy options as you choose the term life insurance or whole life insurance that is best for you and your family.
Get the most out of life, with an affordable and effective life insurance plan in Alaska available right now from your friends here at American Insurance. It pays to be properly insured and to prepare for eventualities that may be unexpected. Your family is counting on you.