Enter your ZIP Code
to get insurance quotes in your area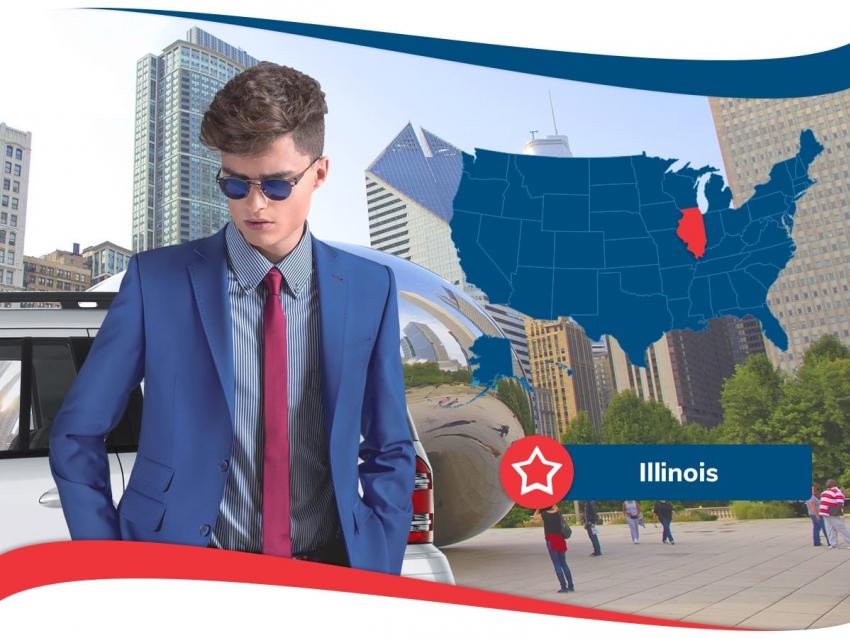 Get Illinois Car Insurance for the Best Rates Today
Living in the state of Illinois means being around great people and a great culture of helping people out. We are here to help with free quotes and great Illinois car insurance. Here in Illinois, there are a few things we do differently than other states. Auto insurance is one of those many things.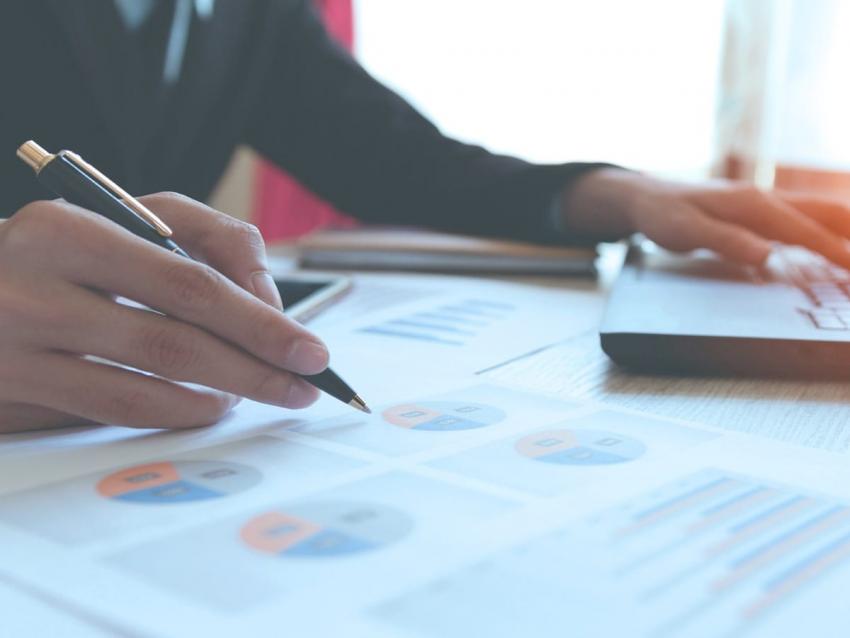 Illinois has some unique systems in place to verify the status of your car insurance policy. Make sure to read this in its entirety to learn the minimum requirements, fines and penalties, and when and how you may need to provide proof of insurance when it comes to Illinois car insurance.
Car Insurance Requirements in Illinois
You must have both liability insurance and uninsured motorist coverage in order to legally drive in the state. Additional insurance can help provide even more protections. The insurance you get makes an impact on what is covered for when an auto accident occurs. We are here to help you find affordable insurance that has meets the following (minimum) coverages.
Liability Insurance
Liability coverage does not cover your own expenses for personal injuries or property costs if you are in an accident. Rather, it covers your costs when it comes to injuries or property damage of others that result from a car accident that you are deemed at fault in.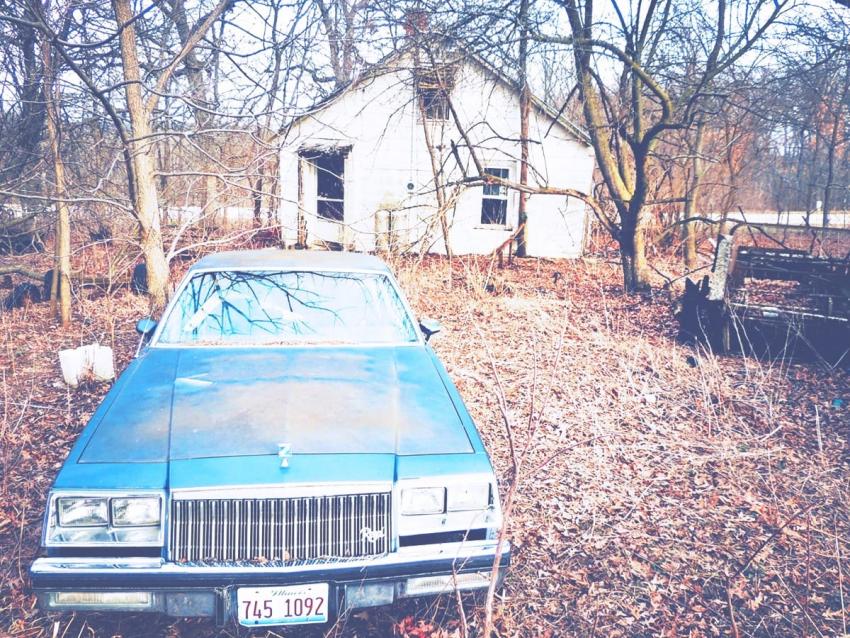 Illinois car insurance law requires that you have the following minimum limits in terms of liability insurance:
$25,000 for bodily injury per person
$50,000 for bodily injury per accident
$20,000 for property damage per accident
Uninsured Motorist Coverage (which also needs to include underinsured motorist coverage) covers expenses that you incur from the result of a car accident when the other driver does not have (or have enough) insurance to cover your costs. This coverage insures you when the other driver is both uninsured or underinsured and deemed to be at fault in the accident.
Illinois car insurance law requires that you have the following minimum limits in terms of uninsured/underinsured motorist insurance:
$25,000 per person
$50,000 per accident
It is important to note that this coverage does not cover expenses related to property damage.
When Drivers Want More Auto Insurance Coverage
It is a good idea to look into more coverage, as the minimum requirements only pay for the damages that other drivers (who are uninsured) cause, and only when the accident is their fault. Additional coverage can protect you from costly traffic accident-related bills regardless of who is at fault in the accident. These additional insurance coverages are:
Comprehensive – Insurance that protects you when the damage to your vehicle is not caused by collisions. This often includes losses arising from theft, fire, and animals.
Collision – Insurance that covers damage to your vehicle from a collision with another vehicle, and in some cases with other objects.
Personal Injury Protection (PIP) – Insurance that protects you regardless of who was at fault in the accident and can cover expenses due to traffic accidents that result in lost wages, medical payments or death.
Rental Reimbursement
Roadside Assistance
Proof of Insurance
Traffic Stops
By law, you are required to carry proof of insurance while driving. If you asked by a police officer at a traffic stop and fail to provide proof of insurance, you will be considered uninsured and will face a number of possible fines and penalties. If you are convicted of driving without a valid car insurance policy, you may face the following penalties.
A $500 minimum fine
Suspension of your license plates.
If you are driving both uninsured and with suspended plates, you will face a $1,000 minimum fine. To avoid these fines, you need to maintain a valid auto insurance policy.
Random Insurance Questionnaire
Another way that you can have your license suspended due to not being able to provide proof of insurance is through the state's insurance questionnaire system. This helps enforce violations of what the law requires you to carry as far as Illinois insurance goes.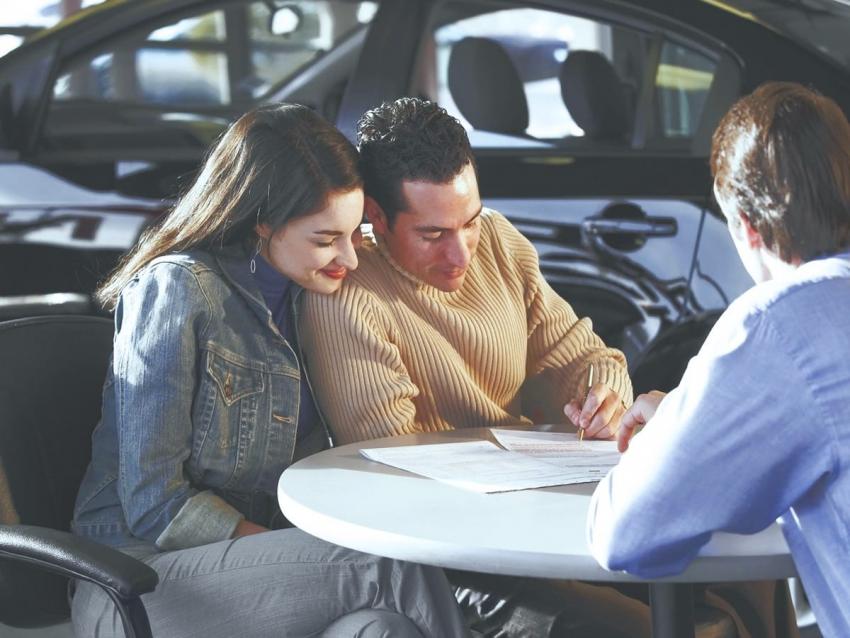 Questionnaires are sent out at random to verify that drivers in the state are carrying the required insurance. If selected, drivers must complete by providing the following information:
The name of your insurance company
The number of your insurance policy
The answers you give are then verified by your insurance company. If you are found not to have auto insurance, your license plates will be suspended.
Getting Better Insurance Rates
Any help you get through discounts is a great thing and a fantastic way to save money. We can help you get the best car insurance rates and that you fulfill not only what the law requires you to have, but also gets you the car insurance that meets the needs of you and your family. The quote is free, so get in touch with us today.
| Rank | City | Avg. Annual Premium |
| --- | --- | --- |
| 1 | Cicero | $1,773 |
| 2 | Chicago | $1,711 |
| 3 | Skokie | $1,687 |
| 4 | Berwyn | $1,661 |
| 5 | Oak Lawn | $1,541 |
| 6 | Des Plaines | $1,513 |
| 7 | Evanston | $1,461 |
| 8 | Bolingbrook | $1,420 |
| 9 | Mount Prospect | $1,418 |
| 10 | Orland Park | $1,399 |
| 11 | Tinley Park | $1,388 |
| 12 | Joliet | $1,377 |
| 13 | Schaumburg | $1,374 |
| 14 | Palatine | $1,346 |
| 15 | Elgin | $1,341 |
| 16 | Rockford | $1,340 |
| 17 | Arlington Heights | $1,330 |
| 18 | Aurora | $1,300 |
| 19 | Peoria | $1,283 |
| 20 | Naperville | $1,273 |
| 21 | Springfield | $1,251 |
| 22 | Decatur | $1,238 |
| 23 | Bloomington | $1,168 |
| 24 | Champaign | $1,146 |