Enter your ZIP Code
to get insurance quotes in your area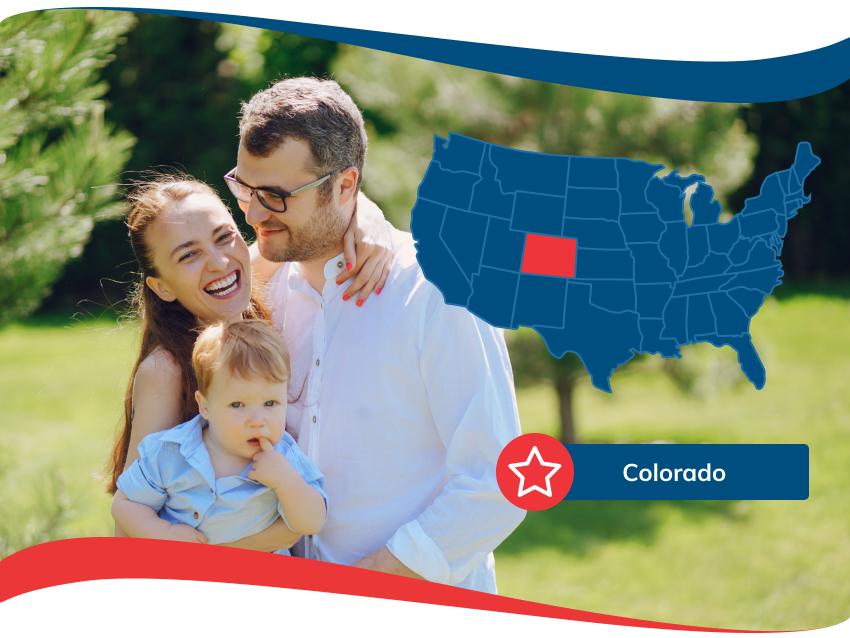 In the mile high state, peace of mind is always a priority. That's why Colorado residents are some of the best-insured people in the country. Beyond home insurance or auto insurance that covers a person's property, Colorado Life Insurance covers your loved ones in ways that extend beyond your own eventual demise. What greater gift could you ever give your spouse or children, than the safety and security of knowing they will be cared for even after your life has ended.
Life Insurance Costs And Benefits In Colorado
Some forms of term life insurance are far more affordable than most people expect. Even the whole life insurance available at a higher price point is a terrific investment for some Colorado residents because of the ways you can properly plan taxation of your assets at the end of your life. Paying for your Colorado Life Insurance Policy is also simpler than you may think. American Insurance guarantees every life insurance policy we issue, and your can make payments with multi-month, full year, or payroll deductions directly from your employer.
Why Buy Life Insurance If I Don't Have Any Health Problems?
Health insurance covers you if you become sick or injured. That really isn't what Life Insurance is all about. Unfortunately, for many, the time to pursue peace of mind is now while you are healthy and safe… because unlike other things you purchase, Life Insurance only becomes important when it is already too late for you to acquire it. Waiting until you are terminally ill or involved in a tragic accident before discussing Colorado Life Insurance with your loved ones may leave them uninsured and unable to afford the basic essentials of their own lives after you are gone. Act now and rest easy.