Enter your ZIP Code
to get insurance quotes in your area
Car Insurance South Dakota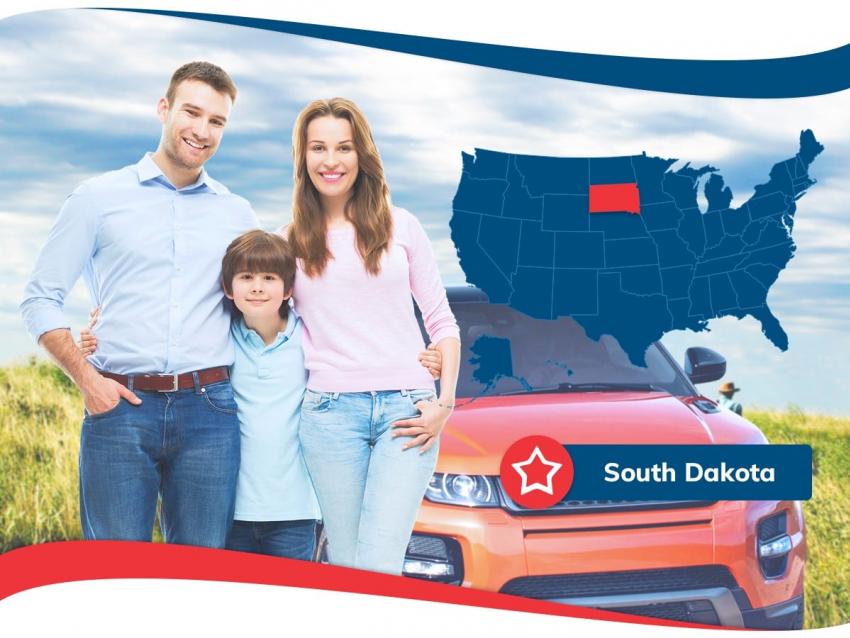 The Top Car Insurance is South Dakota is Here
Whether heading out to the caves, the black hills or traveling to the many other gorgeous places in South Dakota and nearby states, many places will require a quick (or long) jaunt in a car. Getting the best deal for the cheapest auto insurance premium is easy when it comes to car insurance in South Dakota. Our free quote is the best first step, but make sure you are informed about how auto insurance works in the state by reading below.
South Dakota Financial Responsibility Requirements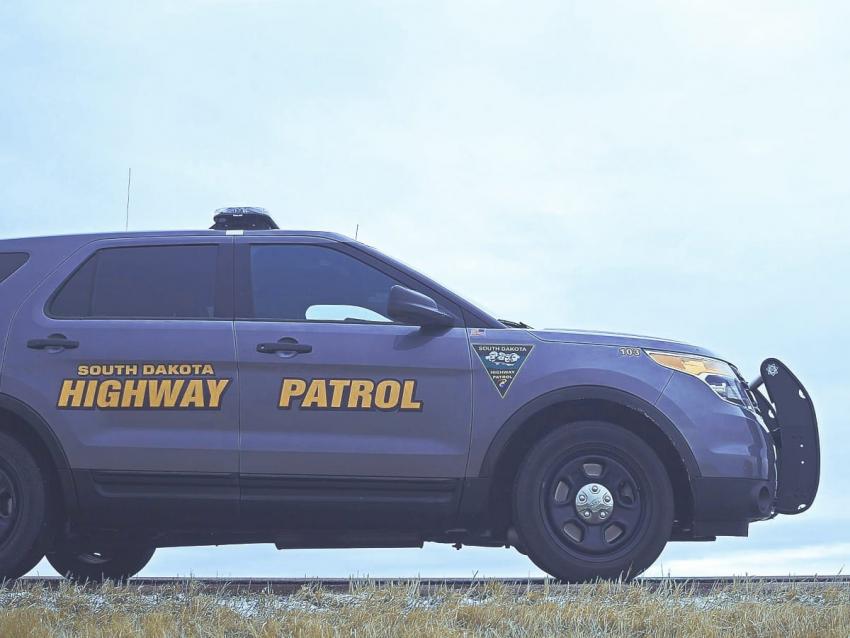 When it comes to car insurance in South Dakota, the law states that you must be able to provide proof of financial responsibility to drive a vehicle legally in the state. The easiest and most common way to meet the financial responsibility requirements is to purchase a car insurance policy.
To be in compliance with the minimum requirements for car insurance in South Dakota, one of the following must be met:
The minimum limits are met for bodily injury liability coverage of $25,000 per person and $50,000 per accident.
The minimum limits are met for property damage coverage of $25,000
The minimum limits are met uninsured motorist coverage, as required by the state
Liability coverage (bodily injury) helps cover the costs injury or death to other people when it is caused by a traffic accident. Property damage coverage is also a form of liability insurance and helps cover the costs of damages caused to other people's property by an accident.
Uninsured and underinsured motorist coverage helps cover the costs of injuries that cause when you are in an accident with someone that does not have (or have enough) auto insurance.
Additional Optional Car Insurance Coverages
Collision coverage - In case of a traffic accident, this provides insurance that helps cover damages to your vehicle.
Comprehensive coverage – When vehicle damages come from sources that are not related to traffic accidents, such as theft or animals.
Medical and funeral services coverages
Uninsured/Underinsured Motorist Coverage - This covers damages caused by a driver that does not have car insurance or whose insurance does not fully cover enough of the cost of damages caused by a traffic accident.
Rental Car Coverage
Towing and labor Coverage
Sometimes lending and leasing companies require you to have collision and comprehensive coverage in the terms of the lease or the loan. If you fully own your vehicle, the coverages listed above generally optional.
Proof of Insurance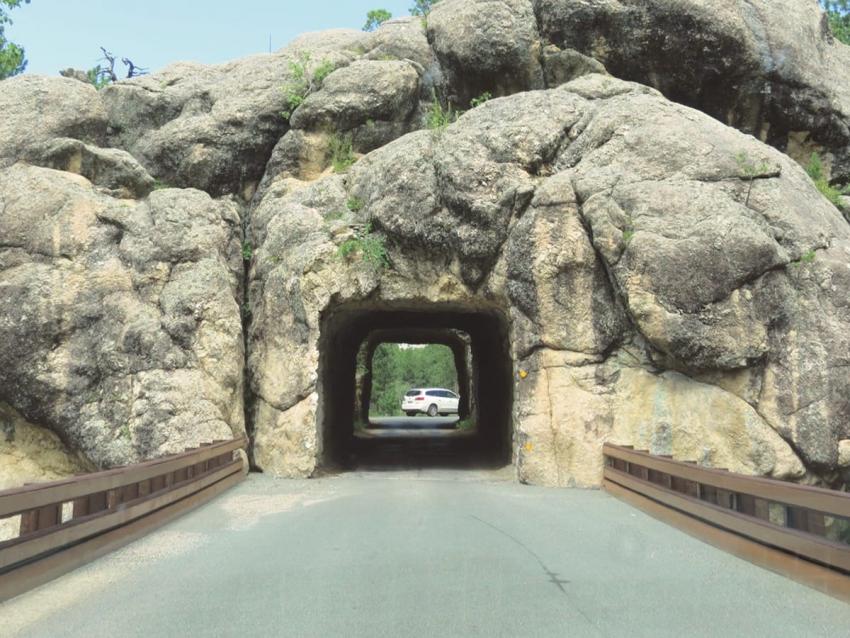 In South Dakota, you must be able to furnish your proof of insurance if you are in an accident or pulled over by a police officer. Often, this when drivers provide proof of insurance it is in the form of an insurance card. Your insurance card will have the following information on it:
The name of your auto insurance company
The number of your auto insurance policy
The effective date of your car insurance coverage, as well as the expiration date
Auto Insurance Violations in South Dakota
If you are driving in South Dakota and are found to be uninsured, you can be penalized. The penalties for driving uninsured can include any of the following:
A $100 fine
30 days in jail
The suspension of your driver's license
A requirement to provide mandatory SR-22 proof of insurance for 3 years
While most of those are straightforward, the SR-22 filing is a little more complex. An SR-22 is a type of proof of insurance that guarantees you will hold the minimum limits of coverage for a full 3 years. If this filing is required and then neglected, your driver's license, vehicle registration, and license plates may be suspended. If you change auto insurance companies or vehicles you must re-file your SR-22.
Other Needed Information
Car insurance companies in South Dakota can choose not to renew your auto insurance policy for any reason. However, they are required to provide notice in advance of the cancellation.
If you have a poor driving record or are having difficulty finding an insurance company to cover you, the state has a program called the South Dakota Automobile Insurance Plan that can help.
Your car insurance quotes in South Dakota can be affected by a number of factors. These include, but are not limited to:
Age and gender
The primary use of your vehicle
Your driving record
The make, model, and year of your vehicle
Your deductible
Where your vehicle is garaged
Discounts you are eligible for
Many car insurance companies offer discounts to drivers that qualify. These discounts include, but are not limited to:
Good driver discounts
Multiple-policy or vehicle discounts
Accident-free discounts
Safety device discounts
Good student discounts
Final Note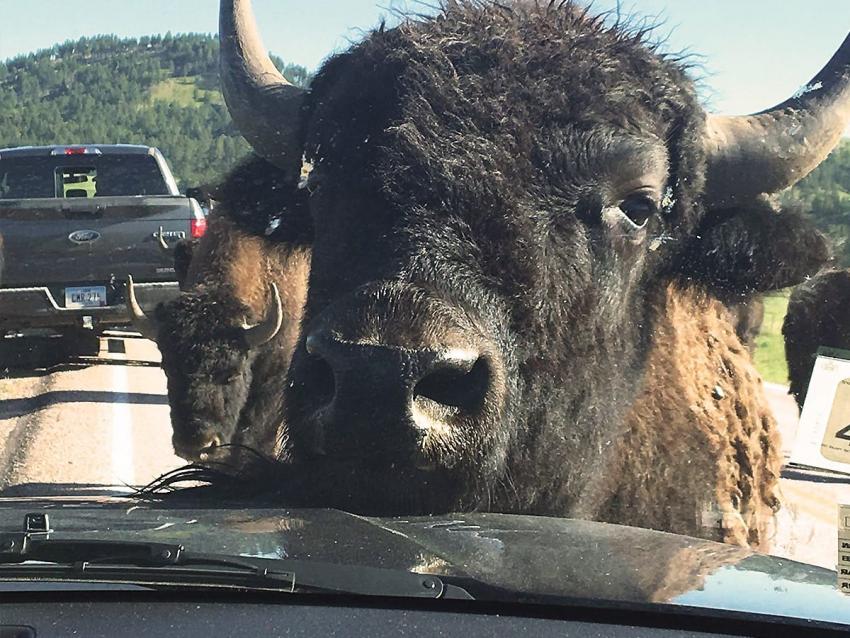 Whether you are attending school at South Dakota State University or any of the many other universities that South Dakota, moving to the state for other reasons, or have been here your entire life, auto insurance has an impact. For the most affordable car insurance in South Dakota, we are here for you. We offer a free quote and there is no obligation. Take advantage of insurance discounts and get the most affordable coverage by contacting us today!
| Rank | City | Avg. Annual Premium |
| --- | --- | --- |
| 1 | Pine Ridge | $2,179 |
| 2 | Hot Springs | $2,030 |
| 3 | Lead | $2,000 |
| 4 | Sturgis | $1,963 |
| 5 | Spearfish | $1,955 |
| 6 | Belle Fourche | $1,952 |
| 7 | Box Elder | $1,826 |
| 8 | Mobridge | $1,727 |
| 9 | Yankton | $1,694 |
| 10 | Pierre | $1,661 |
| 11 | Huron | $1,584 |
| 12 | Mitchell | $1,563 |
| 13 | Milbank | $1,553 |
| 14 | Tea | $1,494 |
| 15 | Sioux Falls | $1,482 |
| 16 | Dell Rapids | $1,481 |
| 17 | Harrisburg | $1,477 |
| 18 | Brandon | $1,476 |
| 19 | Madison | $1,473 |
| 20 | Aberdeen | $1,465 |
| 21 | Brookings | $1,463 |
| 22 | Vermillion | $1,449 |
| 23 | Watertown | $1,407 |