Enter your ZIP Code
to get insurance quotes in your area
Florida Life Insurance License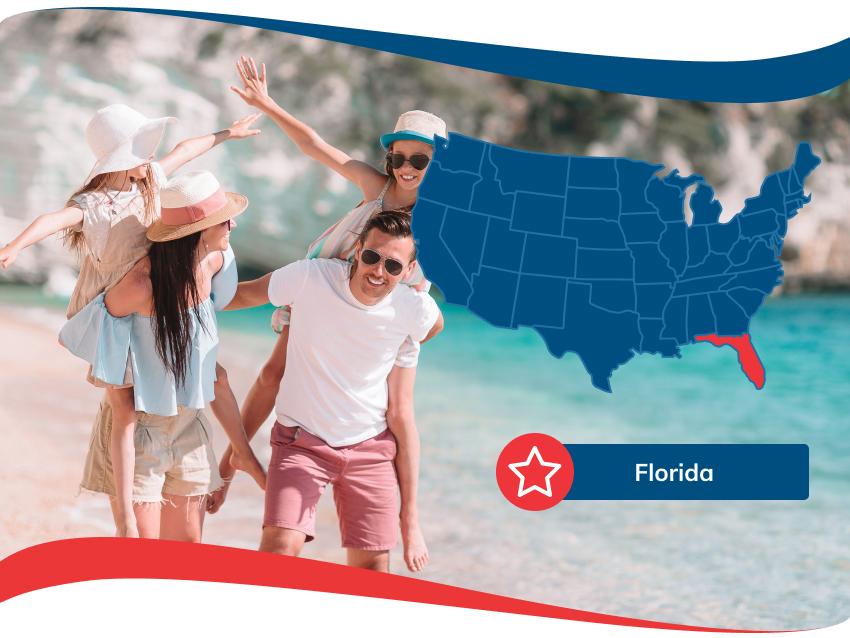 Florida Insurance: Licensing Information
Are you considering becoming a life insurance agent in the state of Florida? It's a great career choice with a lot of room for growth. There are some steps you must take in order to be able to assist people in obtaining life insurance. You must take and pass an Insurance Exam. In order to be competent and have the necessary skills to obtain life including variable annuity and health insurance agent's license, you must take and complete a 40-hour pre license course and accurately complete and turn in an application for license with The Florida Department of Financial Services and additionally pay all associated fees.
On the Florida Department of Financial Services webpage you can find information on how to register for the exam, download handbooks, applications, and forms, and find testing information. There are also an array of insurance practice tests that contains pretest questions to help you know where you stand and how much more you need to study prior to taking the state exam. It's very important that you study and have a grasp of the knowledge you will need to understand in order to pass the state exam.
Prior to taking the state examination, you must obtain the requirements of a pre-licensing course. You will then receive a certificate of completion. It's important to note that only five exam attempts are allowed for the same exam type within a year period. To reserve your exam time and date, you can do so online or via phone. You must have the following information to sign up: social security number, name, address, date of birth, preferred test center location and examination date, and the name of the exam. You must bring two forms of identification to the examination center on the day of the state exam.
It's also a good idea to show up at least 30 minutes early on the day of the exam. The format of the examination is multiple-choice. There are two major parts: the general section and the state section. Every exam includes pretest questions that are in the actual exam alongside the scored questions. The pretest questions will not change your final score. In order to pass you must receive a 70% or higher. After the exam is over, you will receive a score of pass or fail. If you received a fail score you will receive a report that includes the percentage and get re-testing information.