Enter your ZIP Code
to get insurance quotes in your area
California Life Insurance License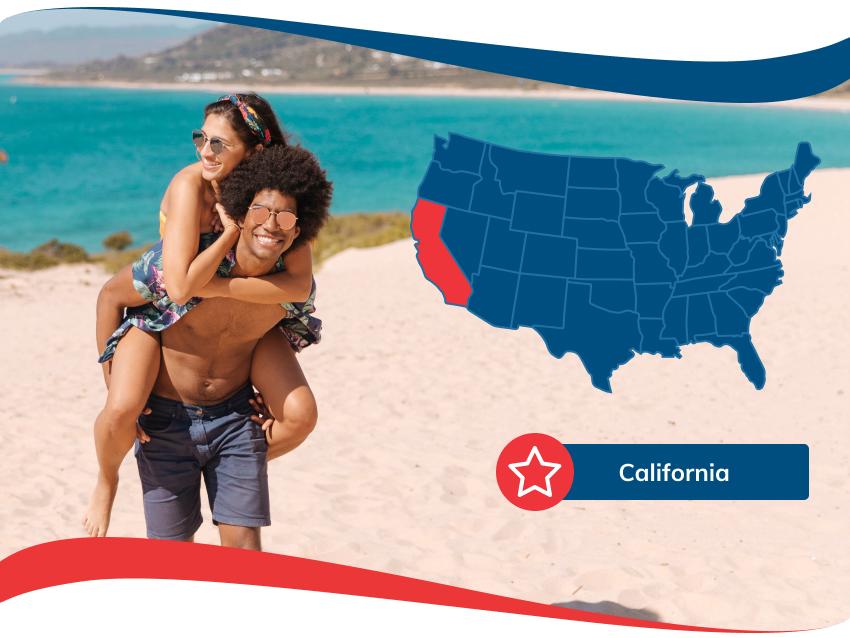 As the largest and most populace state in the United States, California life insurance regulations come with a level of complexity many other places lack. The California Department of Insurance has strict policies in place that govern all aspects of term life insurance, whole life insurance and any ancillary policies offered by properly credentialed life insurance agents on behalf of the insurance companies that employ them. At American Insurance, we applaud all the work that the state of California does on behalf of life insurance consumers. Having the best information available leads to a properly educating customer and people who understand life insurance are far more likely to choose life insurance from American insurance than anyone else.
Obtaining a California Life Insurance License
Being able to translate English and Spanish is not required to pass the life insurance exam or become a certified life insurance broker. However, with a diverse population of clients in California, being bilingual definitely does make an insurance agent more desirably. Passing the exam requires preparation and effort, but its just one of the steps a new life insurance broker must complete before becoming successful in California. Working with a great company like American Insurance makes all the other steps much easier for you!