Enter your ZIP Code
to get insurance quotes in your area
Does insurance cover DUI accidents?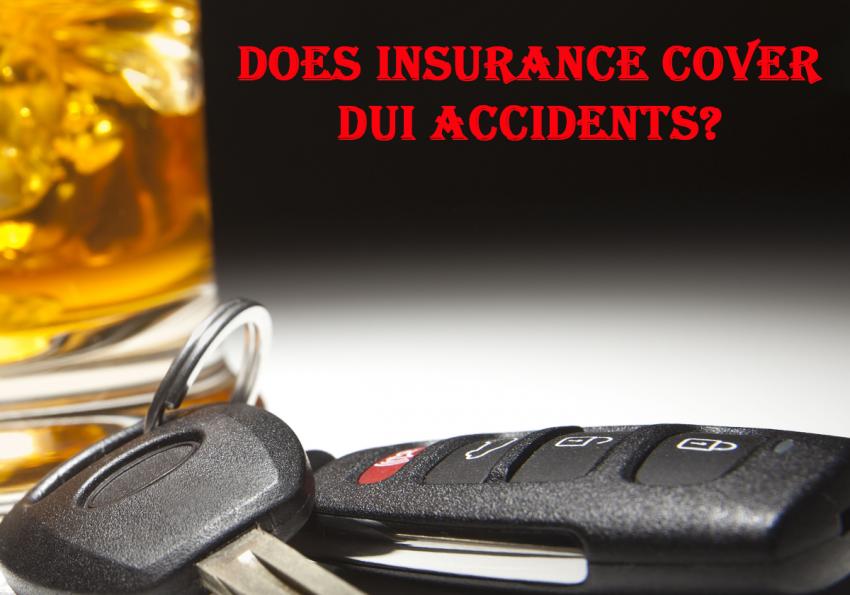 Auto accidents are expensive, though DUI auto accidents come with a much larger number of negative consequences for the cited driver. Whether you are the cited driver or someone who has been hit by a drunk driver, you will likely have questions about whether your car insurance policy will cover the expenses associated with the crash. Car insurance is not the top concern in these cases, as you will want to make sure other people are okay, call 911, and assess if the accident is more severe. A DUI happens when a person's driving under the influence of alcohol or drugs and causes a car crash.
Your Car Insurance Will Typically Pay For Accidents Caused By DUI
There are different laws in each state when it comes to automobile insurance, and depending on which state you live in and which company issued your policy, there are different policies and procedures related to DUIs. For example, your auto insurance carrier may decide to drop your policy after it ends. In some cases, the company may deny coverage for personal injury or property damage made against you due to your DUI result. In many cases, your insurance company will cover the cost of an accident, however. That said, they may not continue your policy after it expires. You may also find some difficulty communicating with your car insurance company, depending on which one it is. Use the free quote tools on our website to get quotes from many of the top car insurance providers. Hiring a lawyer is a smart plan if you are involved in a DUI accident in most cases as well.
Drinking And Driving
Each state also has different limits when it comes to the maximum amount of alcohol a person can have in their system while driving. Check with your state's local DMV for the latest information, and read more of the articles here. Either way, having a valid insurance plan is much more beneficial than not. Regardless of whether the accident is another person's fault, or yours, contacting your insurance provider is an essential step in the process.
There Are Still Plenty Of Consequences
In addition to consequences like having your policy canceled after your term ends, you will likely pay higher rates for auto insurance in the following policies. This is due to being a high-risk driver. You will also likely find your driver's license suspended or revoked for a period of time, and some states have other penalties too. You may need to do community service hours to get your license reinstated if you are found to be at fault in a DUI. Other states make people take safe driving courses, go through rehabilitation, and spend long periods of time with a suspended license, not able to drive. This can have an effect on people's family lives, their work lives, and other aspects of their day-to-day.
Some Car Insurance Companies Will Claim Your DUI Was Intentional
Depending on your history and the situation, some auto insurance providers will claim that your DUI was done intentionally. Filing for an insurance claim in this manner is considered insurance fraud and can be prosecuted. Since it does happen, the car insurance companies will do a full investigation, and you may need to lawyer up if accused. Getting your automobile insurance policy from a company that is reputable can decrease the likelihood that this will happen. If you are driving in a negligent or grossly negligent manner, your insurance policy will still cover costs if the accident was unintentional. There are not any automobile insurance plans that cover accidents caused intentionally, however. If it is found that you intentionally caused a DUI, your claim will be denied. Outside of this, you may also find that you have a lawsuit coming your way if the insurance company believes you are intentionally trying to commit fraud. If your insurance provider accuses you of this, hire a lawyer.
Coverage Limitations
While your insurance company may defend you against damages relating to your DUI, it will not defend you against claims of intentional misconduct. In addition, they will not pay for damages if there is a charge for intentional misconduct.
Final Notes
Your auto insurance premium will go up if you are charged with a DUI. If the other driver is the one driving under the influence, your insurance premium will generally not go up. DUIs stay on a person's record for at least seven years.