Enter your ZIP Code
to get insurance quotes in your area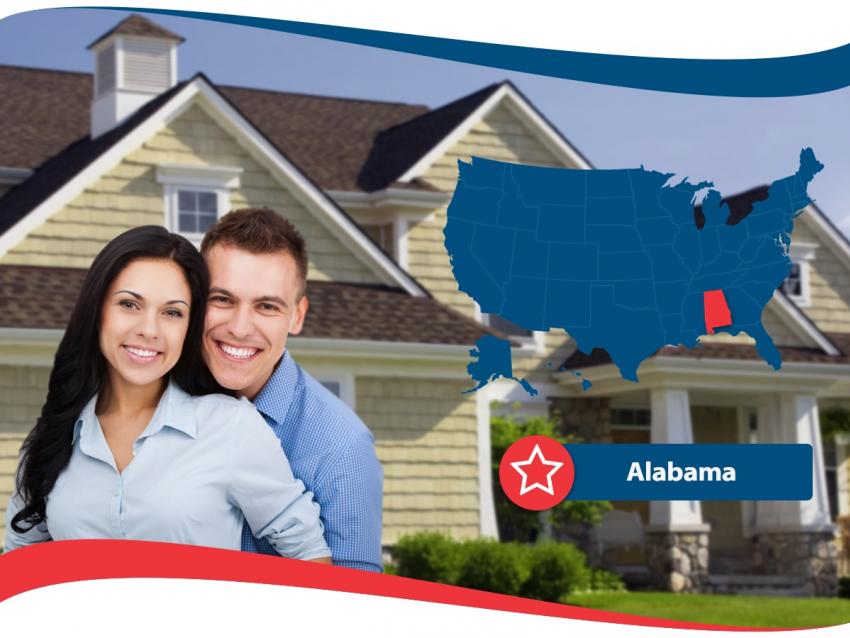 Alabama is a great state. Each state has something good about it, and Alabama has quite a few qualities that make it amazing. It's known as the start of the historic civil rights movement with Montgomery and Birmingham. This is where famous marches and protests took place, and where some important moments like integrating schools happened. There are many beautiful homes in Alabama and everyone who owns a home there needs to have it insured. There are natural disasters that can happen including hurricanes, floods and tornadoes so you need to be prepared.
If you are looking for Home Insurance Alabama you need to read all about it right here. This is where you can find who has the most affordable plans in this amazing state. Alabama homeowner's insurance is usually a few hundred bucks higher than the national average because of the natural disasters that can happen here. So, it's ultra important to find the cheapest plans possible.
Allstate Alabama Home Insurance
Allstate is a great choice for Home insurance in Alabama because you can save a bunch of dough when you bundle it all together with your car insurance. They give you even more chances to save through discounts for security alarms and paperless billing. They even try to give new customers and senior citizens a break through discounts and have discounts for new homes or recently renovated ones. Clearly Allstate wants to help you save. They also offer tons of online information about home ownership that people want to know just because they love to help their clients and users.
USAA
USAA is known for providing amazing insurance coverage of all sorts to members of the military and their families. They know how important the military has been for this country so they do everything to make their lives easier. If you're a service member in AL, then you deserve the best! Their policies have features that most other policies consider "extra." There are fee free ATMS across the country, low rates on loans and great affordable insurance. The best part about USAA is that they offer full replacement cost even if the cost to replace your home will be more than what your home was originally worth due to inflation.
Alfa Mutual
Alfa Mutual is a company for home insurance Alabama that is actually based in the state. It's possible that this makes them uniquely poised to understand the point of view and needs of the residents of this state. This company provides discounts for things like deadbolts, which most homes have anyways, and of course as any smart company would, they offer discounts for homes that are made out of materials that are more resistant to high winds and other hurricane conditions.
State Farm Home Insurance Alabama
This insurance company provides more homeowner's policies in Alabama than any other company. They get so successful because they allow customers to pick which coverage they need, and leave out the rest, so they can save pretty big. They offer plans for all types of homes including mobile homes and farm properties. State Farm has so many ways to file a claim that you won't have any trouble figuring it out. Do it online, call or do it through your mobile app. Of course you can also file a claim with your trusted agent.
The Ups and Downs
The cheapest homeowner's insurance company in Alabama seems to be Progressive, and Liberty Mutual is typically the most pricey. Fairhope and Mobile are the most expensive cities to insure in, which makes sense because Mobile is a spot that often gets torn up by hurricanes. Vestavia Hills and Shelby usually have the most affordable rates for homeowner's insurance. The average home insurance cost in Alabama is $2327 for the year, which is quite higher in hurricane prone areas, and lower in other parts of the state.
Overall, homeowner's insurance is required for any home that you will buy unless you feel confident that you can have the funds to cover any damages to your home including full replacement in the case that something happens. That sounds unlikely, doesn't it? Well then you'd better get Alabama home insurance as soon as you buy your next house!