Enter your ZIP Code
to get insurance quotes in your area
Pennsylvania Life Insurance Company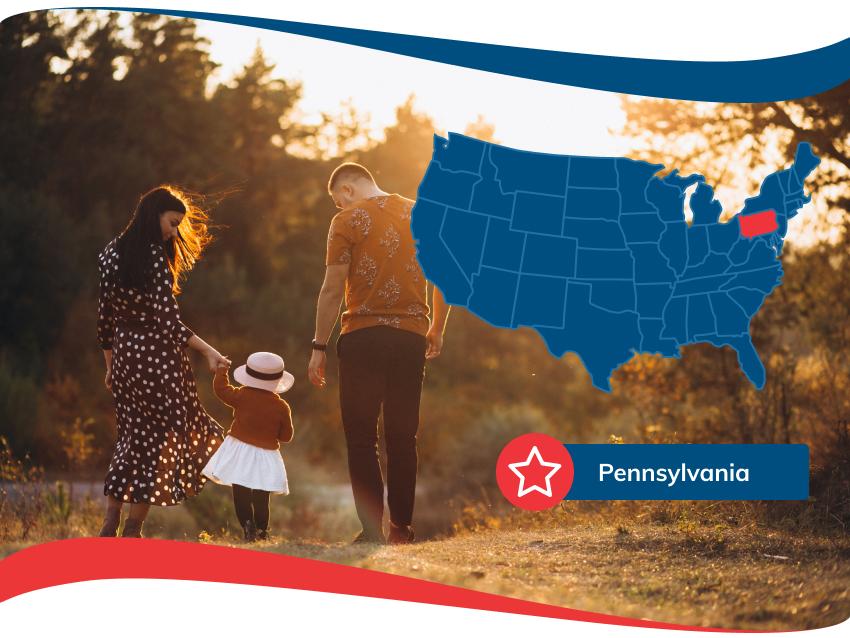 Information on Life Insurance Coverage in Pennsylvania
There are many resources available for residents of the state of Pennsylvania who are interested in obtaining life insurance coverage. There are a few regulations that are specific the state including: free look, grace period, guaranteed benefits and cash value, and timely payments or interest payments. All of these regulations make sure that policyholders are not being taken advantage of.
Free look means that as a new life insurance policy holder in Pennsylvania, you are entitled to really consider if you want to keep the coverage for ten days after your purchase your plan and sign all the documentation. If you decide, you do not want to continue the coverage within this time frame; you are entitled to a full refund without hassle.
Grace period refers to the time after you missed a payment. The grace period gives your time to get back on track with your premium payments and is typically set to 30 days. During this time, life insurance companies must still pay the death benefit to your beneficiaries should you pass away. This gives you the change to get back into good standing with your life insurance policy.
Guaranteed benefits and cash value protect life insurance policyholders from companies that are financially irresponsible. The Life and Health Insurance Guaranty Association of Pennsylvania will cover up to 300,000 dollars for death benefits and up to 100,000 dollars for cash surrender if the life insurance company is unable to keep their commitments to paying out.
Timely payments guarantee that your beneficiaries will receive the death benefit under the two month settlement time frame. If the insurance claim is not paid in a timely manner, the Pennsylvania life insurance company may owe interest payments in addition to the death benefit. When interest payments start will vary based on the exact information within the life insurance policy.
American Life Insurance Company can help you find the right protection for you and your loved ones. Contact them today to get a free quote or to get your questions answered.