Enter your ZIP Code
to get insurance quotes in your area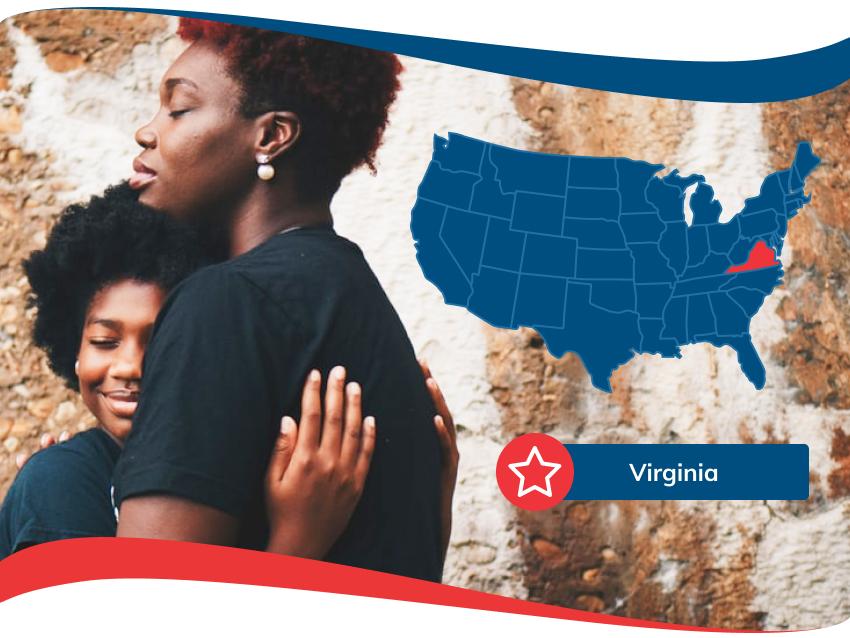 Life Insurance in the State of Virginia
There are some specific life insurance laws in the state of Virginia. These regulations are enforced by the State Insurance Code of Virginia and protect policyholders. These regulations include: death benefit processing, and free look.
Death benefit processing makes it so that Virginia life insurance companies must process claims within a two-month period. Once all the documentation is given to the life insurance company from your beneficiaries the two-month time frame starts. If the death benefit is not paid in a timely manner, the life insurance company may need to pay the beneficiaries interest.
Free look allows people who purchase a life insurance policy at least a 10-day money back full refund if they decide the life insurance policy is not for them. Some life insurance companies allow for cancellation without a penalty for up to thirty days.
There are also a few Virginia life insurance state resources that are important to keep in mind and jot down just in case you need assistance. These include: The Virginia Department of Insurance, Virginia Life and Health Insurance Guaranty Fund, and Virginia Life Insurance Company Ratings.