Enter your ZIP Code
to get insurance quotes in your area
Car Insurance Quotes Missouri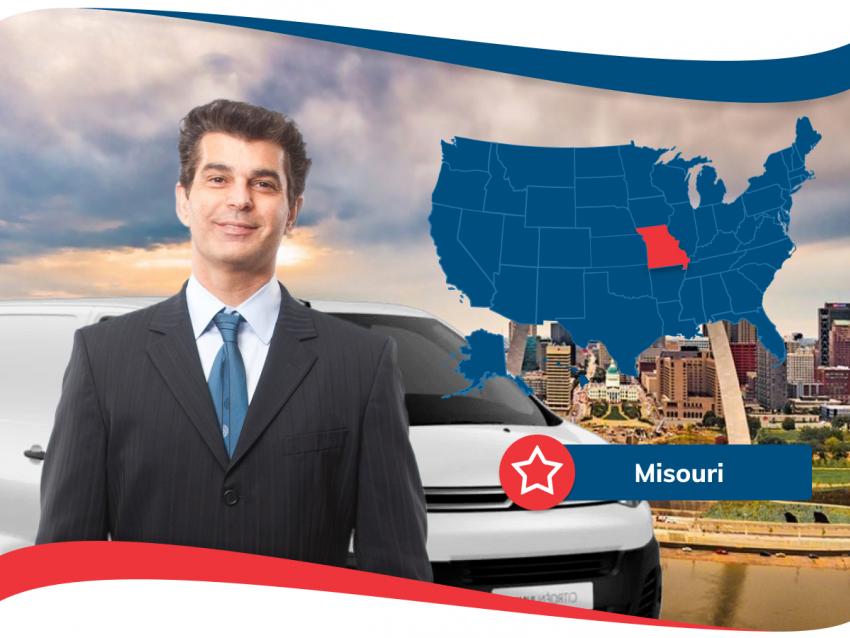 Residents Love Our Free Car Insurance Quotes in Missouri
If you have been in the "Show Me State" all of your life, or are new to the area, auto insurance is a requirement and not an option. As the home of iced tea (in 1904), as well as the largest beer producing plant (Anheuser-Busch Brewery), life here can be both relaxing and adventurous. Make sure to take care when driving, and make sure you are always able to provide proof of insurance. Having the right insurance policies save money and time, in addition to protecting you and your finances.
When the company helping you find the best car insurance quotes in Missouri really knows what they are doing, it shows. We offer both the knowledge and ability to get you the cheapest insurance quotes for your auto insurance policy needs. The quotes are free, so there is no risk. Protect yourself from fines, penalties, and expenses associated with car accidents by getting a new policy today!
Mandated Missouri Auto Insurance Minimums
The state of Missouri mandates that every driver has a minimum amount of insurance coverage. These minimum limits are as follows:
Bodily Injury Liability Coverage that meets a minimum amount of $25,000 per person
Bodily Injury Liability Coverage that meets a minimum amount of $50,000 per accident
Property Damage Liability Coverage that meets a minimum amount of $10,000
Uninsured Motorist Coverage that meets a minimum of $25,000 per person
Uninsured Motorist Coverage that meets a minimum of $50,000 per accident
Driving legally in Missouri means you must meet these requirements. The liability coverage (bodily injury and property damage) protects the other driver and passengers if you are deemed at fault in an accident. It also protects other people in cases where you damage their property with your automobile. Many people get more than the minimum due to many accidents being more expensive than the minimums allow for.
Missouri law requires drivers carry liability insurance. Drivers who are without insurance exist even though there are big risks, fines, and penalties involved. If you are in an accident with someone that does not have insurance or does not have enough to cover your expenses, uninsured motorist coverage will cover your accident-related expenses.
Insurance Coverage Beyond the Minimum
When thinking about which policy for car insurance quotes in Missouri is the best for you, keep in mind that the minimum coverage only covers expenses that the other driver incurs (except uninsured motorist coverage) and only when the other driver is at fault in the accident. There are two other types of insurance your insurance company will offer that protect you financially in case of an accident, regardless of who is at fault. These coverages are called collision coverage and comprehensive coverage.
Collision coverage can help with expenses that are related to car accidents involving a collision with another vehicle or object. It helps cover the cost of damages to your vehicle when an accident happens, regardless of who is at fault.
Comprehensive coverage also helps when there are damages to your vehicle, but it helps when the damages come from sources other than collisions. These sources can include animals and fire, as well as other sources. Comprehensive also covers you in case of auto theft of your vehicle.
Having more than the minimum is a great idea.
Registering Your Car in Missouri
Being properly insured needs to happen before you register your car in Missouri at the Department of Revenue (DOV). In fact, you can't register without having your proof of insurance. There are other more difficult ways to prove financial responsibility, but by far the easiest and most common is by having an auto insurance policy.
While you are getting your vehicle registered at the DOV, you will be asked to sign an affidavit stating that you will have valid car insurance the entire time your car is registered.
After your car is registered, make sure to always have your proof of Missouri car insurance available while you are driving. You will need to provide proof of insurance if you are pulled over or in an accident.
The Point System and Insurance
Missouri uses a point system on your driving record for vehicle violations. You may be assessed four points if you are convicted of failing to meet Financial Responsibility requirements. It only takes a total of 8 vehicle violation points for you to lose your driving privileges in Missouri.
If you fail to meet insurance requirements, your driver's license will be suspended for the following lengths of time:
For the first offense, the suspension is 0 days
For the second offense, the suspension is 90 days
For the third offense, the suspension is 1 year
If caught driving while on a suspended license you can receive a fine of up to $500 and/or be imprisoned for no longer than six months. To reinstate your license can cost between $20 and $400, depending on the how many offenses you have had, and requires that you provide proof of insurance.
Final Note
It is smart to have and maintain the minimum limits that Missouri requires. This ensures that you keep your driving privileges and avoid other fines and penalties that can not only be costly but puts others at risk. For the best car insurance quotes in Missouri, we are here. Our quotes are free and easy to get. We look forward to helping you find the best auto insurance policy for your needs. Let us know if you have any questions.
| Rank | City | Avg. Annual Premium |
| --- | --- | --- |
| 1 | Saint Louis | $2,540 |
| 2 | Florissant | $2,064 |
| 3 | University City | $2,015 |
| 4 | Mehlville | $2,008 |
| 5 | Kansas City | $1,991 |
| 6 | Independence | $1,869 |
| 7 | Chesterfield | $1,864 |
| 8 | Wildwood | $1,862 |
| 9 | Ballwin | $1,837 |
| 10 | Liberty | $1,756 |
| 11 | Lee's Summit | $1,751 |
| 12 | Blue Springs | $1,715 |
| 13 | Springfield | $1,667 |
| 14 | Cape Girardeau | $1,658 |
| 15 | Columbia | $1,650 |
| 16 | Jefferson City | $1,508 |