Enter your ZIP Code
to get insurance quotes in your area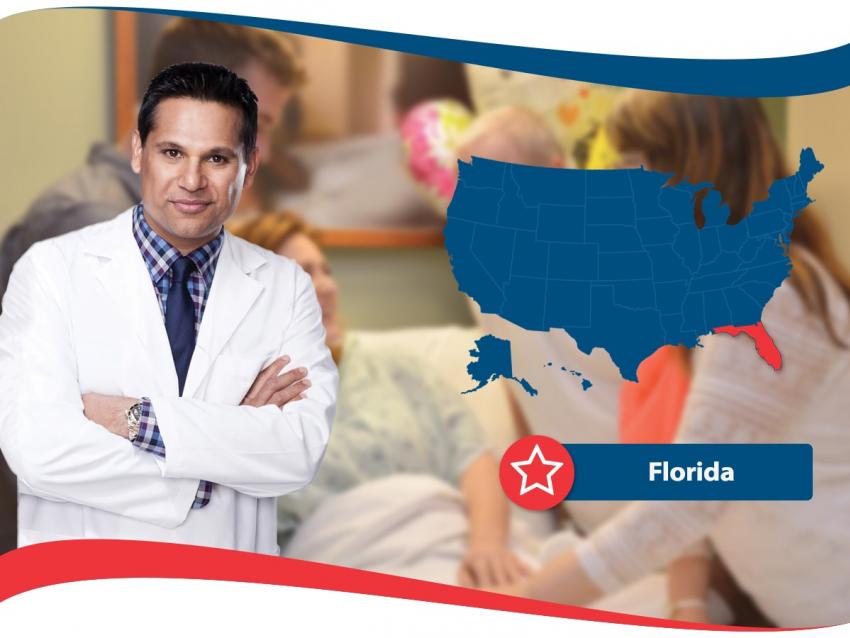 Getting health insurance in Florida may seem like a heavy task because there's so much information available and so many decisions to be made. This article is designed to assist the residents of Florida get a basic understanding of Florida specific health insurance information in order to give you the tools to make good choices on health insurance plans.
Although the 2018 open enrollment is currently closed and won't reopen until November of 2018, there may be special circumstances that you are going though such as a major life event like having a newborn that allow you to still apply and obtain health insurance in Florida. Health insurance companies like American Insurance can assist you in finding out if you are eligible. Just contact American Insurance and speak to a customer service representative to learn more about your options.
All residents in the state of Florida are required to have health insurance otherwise; you will pay a fine when you file your taxes. Not having a health insurance Florida plan will cost you tremendously as it is a 695-dollar fee per adult and a 347.50-dollar fee per child. There are many ways to obtain health insurance coverage in the state of Florida and there are a few state resources that can assist you in finding what you need.
These resources include: Florida KidCare and the Florida Public Health Dental Program. Florida KidCare offers affordable insurance to the children of Florida who are uninsured. Plans can be as low as 15 dollars a month. The Public Health Dental Program assists the residents in Florida by oral health hygiene and affordability. You can find more information about these resources through their websites.
There are some important steps you should take before signing over for a particular health insurance plan in the state of Florida. One of the most important rules of thumb is to get quotes from several different health insurance companies. Then you compare the premium costs and what's included in each health insurance plan. It is very important that you read the entire health insurance policy before you sign up as there may be things that differ between plans or there may be things that you do not understand 100 percent. Luckily, there are trained agents in the state of Florida that can answer your questions before you sign up for a health insurance plan and help you understand what the terms mean.
Health insurance coverage can literally save you thousands of dollars on medical expenses including primary care, prescription medication, hospital visits, x-rays and more. Explore your options in the state of Florida and be protected. There are family and individual plans available as well as state funded programs such as Medicaid.