Enter your ZIP Code
to get insurance quotes in your area
Steps to Obtain a Life Insurance License in Iowa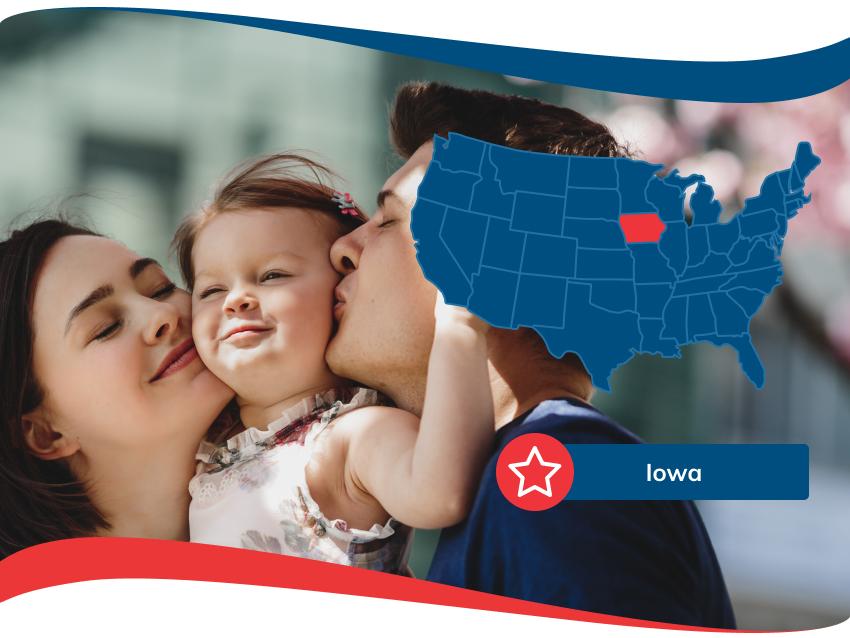 Requirements to get a Life Insurance License in Iowa
The Iowa Insurance Division established the rules of obtaining a life insurance license in Iowa. You can obtain more in depth information on their website. There are three main steps to obtain a life insurance license in the state of Iowa. They are: take and finish an Iowa insurance pre-licensing class, get a 70 percent or higher in the Iowa insurance licensing exam, and submit an application for an Iowa insurance license.
Step one is to complete an Iowa insurance pre-licensing course. The course needs to be an approved pre-licensing class by the Iowa Insurance Division. Once you have successfully finished the course, you will receive a certificate of completion. The certificate is effective for one year after you receive it so you should take the Iowa insurance licensing exam within that time frame. You must also pass the Personal Lines exam before you're permitted to take the Iowa licensing exam and you must also present proof that you passed when you are at the testing location for the Iowa insurance licensing exam.
The Iowa licensing exam must be reserved. You can make your test reservation online or through the phone via Peassonvue.com. You will have to pay the exam fee when you make your reservation and the methods of payment available are: credit or debit card, electronic check, or voucher.
If you are paying by electronic check, be sure to account for five days for the day of the examination. If you are using any other method of payment, you only need 24 hours prior to the wanted test date. On the day of the exam, you must bring two valid forms of identification. The first form of ID can be a passport, state ID card, or license. The second form of ID can be a credit or debit card as long as it's not expired and has your name on it.
It's important to be early to the examination and at least 30 minutes prior to the test start time will guarantee that you have to time to verify your ID, prove that you have passed the Personal Lines exam, and have your picture taken for the score report. The Iowa insurance license exam format is multiple choice and has both a general section and state section. The general section covers primary insurance product information and the state section covers Iowa's rules, regulations, and laws. As soon as your test is completed, you will find out if you pass or fail. If you fail, you will be given a report that shows your exact numeric results and also gives you retesting information.
If you pass, the next step is to apply for an Iowa insurance license within 90 days of passing. You can do so by completing an application at nipr.com