Enter your ZIP Code
to get insurance quotes in your area
Connecticut Car Insurance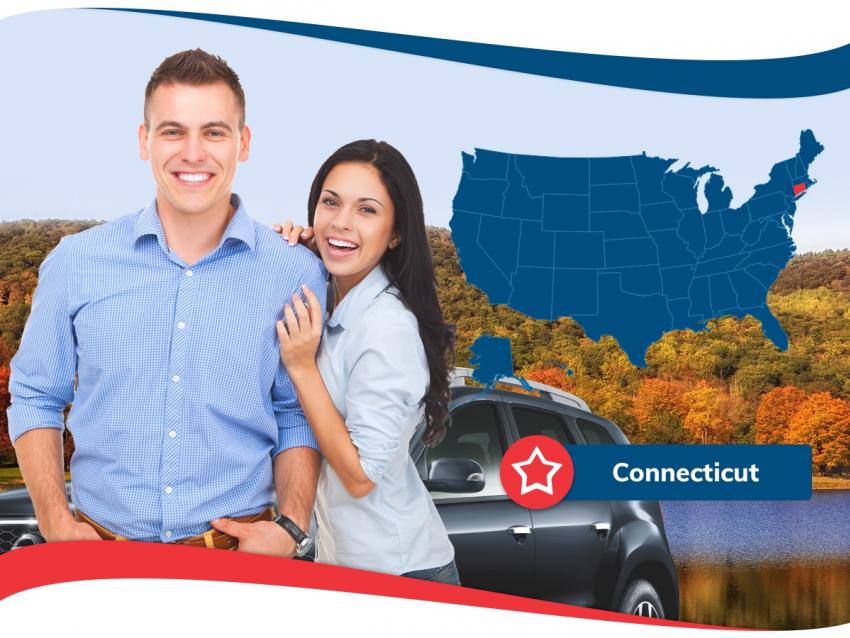 Save the Most on Connecticut Car Insurance
Connecticut car insurance Is mandated by law. If you drive your car in the state and do not have car insurance it can be a costly endeavor. Our free car insurance quote can help you get the best insurance rates from the top companies. Learn more by reading below.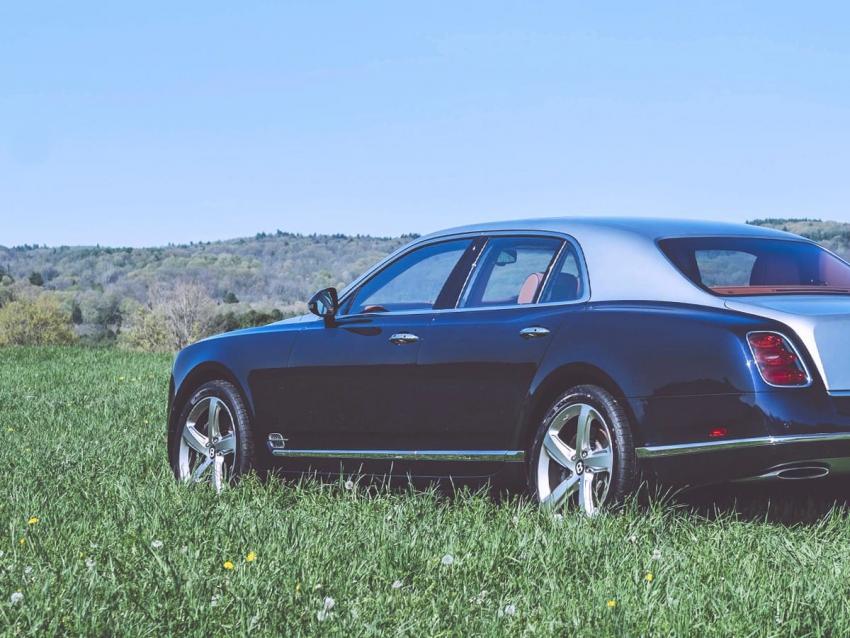 Connecticut Car Insurance Requirements
The state of Connecticut requires that you carry liability insurance coverage, as well as uninsured motorist coverage in the amounts below:
Bodily Injury Liability Coverage that meets a minimum of $20,000 per person
Bodily Injury Liability Coverage that meets a minimum of $40,000 per accident
Property Damage Liability Coverage that meets a minimum of $10,000
Uninsured Motorist Coverage that meets a minimum of $20,000 per person
Uninsured Motorist Coverage that meets a minimum of $40,000 per accident
Bodily Injury Liability Coverage helps cover expenses when it comes to injury or death to others if an accident is your fault. Property Damage Liability helps cover expenses involving damage to another person's property if the accident is your fault.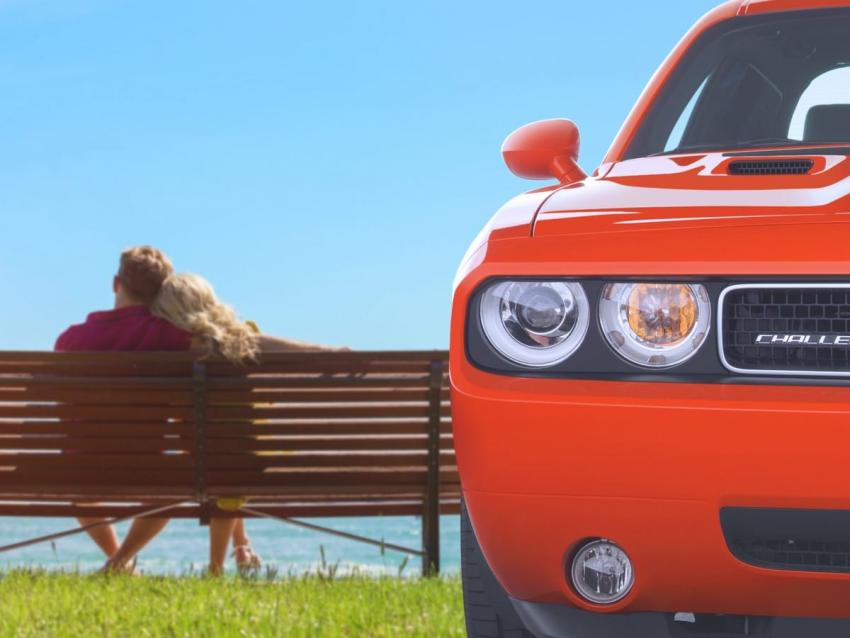 Uninsured Motorist Coverage helps cover damage to you (such as medical expenses) caused by an uninsured or underinsured driver when the accident is their fault. An underinsured motorist is a driver that does not have adequate insurance coverage to pay your medical bills.
Registering your Vehicle in Connecticut
When it comes time to register your automobile in the state, you will be required to fill out an Application for Registration and Certificate of Title Form (Form H-13B). On this form, you will need to provide the name of your auto insurance company and your policy number. You will also be required to sign the form, which acknowledges that you'll maintain the minimum limits that Connecticut car insurance mandates.
Optional Insurance Coverage in Connecticut
While some drivers stick with the lowest car insurance amount they can have, there are other optional coverages that can be added to your auto insurance policy. You have the ability to further protect you and your loved ones. These types of insurance are:
Collision coverage - In case of a traffic collision, this insurance helps to cover damages to your vehicle, regardless of who is at fault.
Comprehensive coverage* - Damages that occur to your car from sources that are not related to traffic accidents (such as theft, fire, or animals) are covered with comprehensive insurance.
Personal Injury Protection (PIP) *– This insurance covers medical expenses and other related costs if you get injured in an automobile accident, regardless of who is at fault.
Medical and funeral services coverages
Towing and labor coverage
Rental Car Coverage
*If your car is financed, sometimes lending companies require that you have collision and comprehensive coverage in the terms of the loan or the lease.
Connecticut Car Insurance Violations
Car insurance companies are required to let the Department of Motor Vehicles (DMV) know if your auto insurance policy is canceled. The DMV will send you a warning notice that offers the chance to buy car insurance and pay a $200 fine in order to prevent further penalties. If you do not respond, you will be sent a suspension warning. This second warning may require you to go to a hearing. The hearing may lead to the suspension of your vehicle registration and/or loss of your privileges to register or renew any car.
You can avoid these penalties by returning your license plates to the local DMV. This requires that you either cancel them or put them on hold.
For cars that you only drive seasonally, you can request a suspension of your liability insurance through your car insurance company. It is illegal to drive that car during any periods that your insurance is suspended.
If you in a traffic stop, you are required to have both your car insurance ID card and your auto registration certificate. If you cannot present, there can be a $50 fine.
How Insurance Rates are Determined
Your car insurance company can use a number of variables when determining how much you are charged for Connecticut car insurance. The amounts are determined by the following:
Driving record
Make, model, and year of a driver's car
Credit history
Where the vehicle is garaged
The size of the deductible on the policy
There are other additional variables as well. Our free quote can help you compare auto insurance companies in your search for cheap car insurance that fits your needs.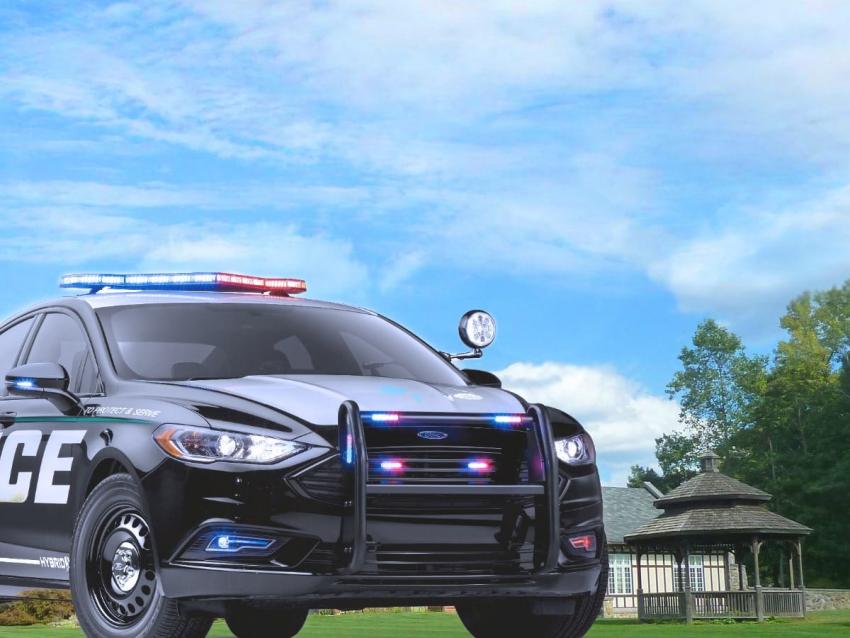 | Rank | City | Avg. Annual Premium |
| --- | --- | --- |
| 1 | New Haven | $2,250 |
| 2 | Bridgeport | $2,201 |
| 3 | Hartford | $2,188 |
| 4 | Waterbury | $2,082 |
| 5 | East Haven | $2,057 |
| 6 | West Haven | $2,047 |
| 7 | East Hartford | $1,882 |
| 8 | Stratford | $1,877 |
| 9 | Milford | $1,851 |
| 10 | Naugatuck | $1,834 |
| 11 | Trumbull | $1,824 |
| 12 | Shelton | $1,817 |
| 13 | Meriden | $1,774 |
| 14 | New Britain | $1,771 |
| 15 | Stamford | $1,766 |
| 16 | Middletown | $1,750 |
| 17 | Norwalk | $1,723 |
| 18 | Danbury | $1,695 |
| 19 | Bristol | $1,694 |
| 20 | Newington | $1,687 |
| 21 | West Hartford | $1,685 |
| 22 | Manchester | $1,651 |
| 23 | Norwich | $1,630 |
| 24 | Torrington | $1,628 |
| 25 | New London | $1,613 |
Final Note
To find the best car insurance premium, we are here. When you are shopping for best rates for the needs you have, we provide the best information that can help you choose not only the coverage that you want, but also offer you the best price options for your needs.