Enter your ZIP Code
to get insurance quotes in your area
Health Insurance Louisiana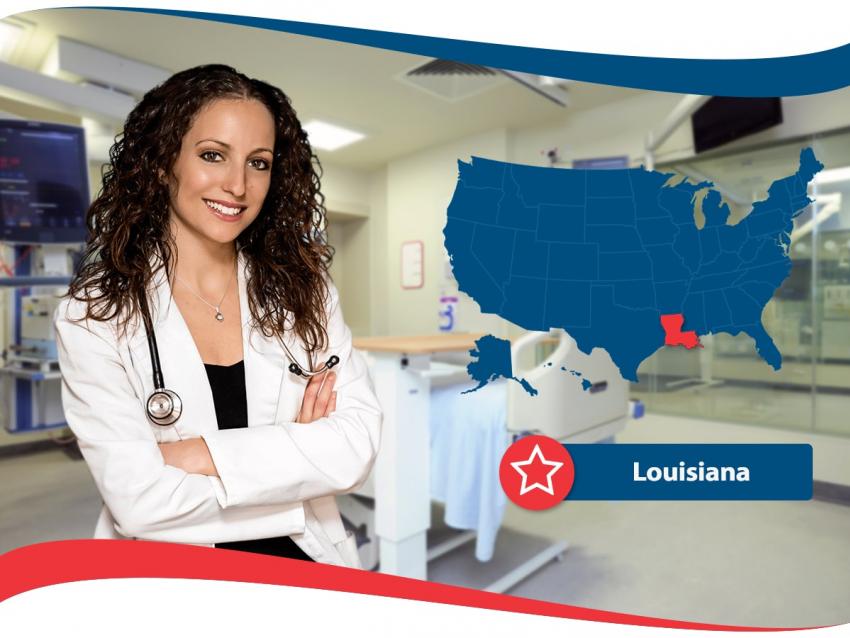 There may seem like there's too much information about your health insurance choices in Louisiana. This article intends to break down the information into useable facts that residents of Louisiana can use to figure out what is best based off their specific set of needs. No matter where you get your health insurance Louisiana plan; from a private health insurance company or through healthcare.gov, it will cost you the same amount. It also will not cost you any different whether you apply online or over the phone, or by snail mail.
In order to sign up, you will need the following information available: social security numbers for everyone you are signing up (usually people in your household), your employer's information, a copy of your most immediate payment amount or records of your income, and all other types of income you receive.
Having health insurance is required in all the States if you are a U.S. Citizen. If you do not sign up for health insurance coverage, you will be charged a fee when you file your taxes. The fee can be significant and what is more important is that uninsured medical expenses can be more than triple in cost than if you have coverage. Although, the open enrollment for Louisiana has ended there are certain circumstances that will still allow you coverage for 2018. The next open enrollment period is in November of 2018, so you should find out if you qualify if you currently do not have health insurance coverage.
The cost per adult should you not have health insurance in Louisiana is 695 dollars and the fee per child is 347.50 dollars. It can cost up to 2,085 dollars per family or 2.5 percent of the family's income and it will be what is the bigger of the two.
If you decide to get health insurance coverage through a private health insurance company there are a few things you should keep in mind. First, make sure you shop around and get quotes for different kinds of health insurance plans from different health insurance companies. The more choices you have, the more information is given to you. Then you can compare and contrast your choices and pick the best one based off your individual needs, and affordability.
If you have questions or need more assistance other than this article and what is available online about health insurance in Louisiana, you should get in touch with a educated and qualified health insurance agent. Health insurance agents had to undergo a bunch continued education hours and pass a state examination to get their license so they have the knowledge to answer all of your questions and give you tips on best medical plans available.
Health Insurance providers like American Insurance offer great services and great customer service. You can find out more information by contacting them online or via phone.
Medical Resources in Louisiana
Residents of Louisiana have many resources related to health. Three of these resources that have proven over again and again to be reliable and helpful are the following: Louisiana Medicaid, Louisiana Maternal and Child Health Services, and Louisiana Bureau of Minority Health Access.
Louisiana Medicaid is a great website to visit for information and requirements for eligibility in the state. This federally funded program assists in healthcare coverage to those in need and have low-income and other qualifying situations.
Louisiana Maternal and Child Health Services helps women, infants, children and pregnant women gain access to the best quality primary health care as well as preventive health care services.
Louisiana Bureau of Minority Health Access is a framework to assist minority individuals in public health issues.
You can get more information about these Louisiana State resources by visiting them on the web.
Other Health Insurance Options in Louisiana
Louisiana Health Insurance High Risk Pool has a limited enrollment but can help you with health insurance coverage if you do not qualify for Medicaid or individual health insurance. You must also have two denials written due to pre-existing conditions. You can find out more information by visiting their website.
There are also women's health programs available in the State. Louisiana Breast and Cervical Health Program helps low to moderate income women 40 years old and older with cancer detection services. It was established in 2002 and has helped many women in the state of Louisiana.