Enter your ZIP Code
to get insurance quotes in your area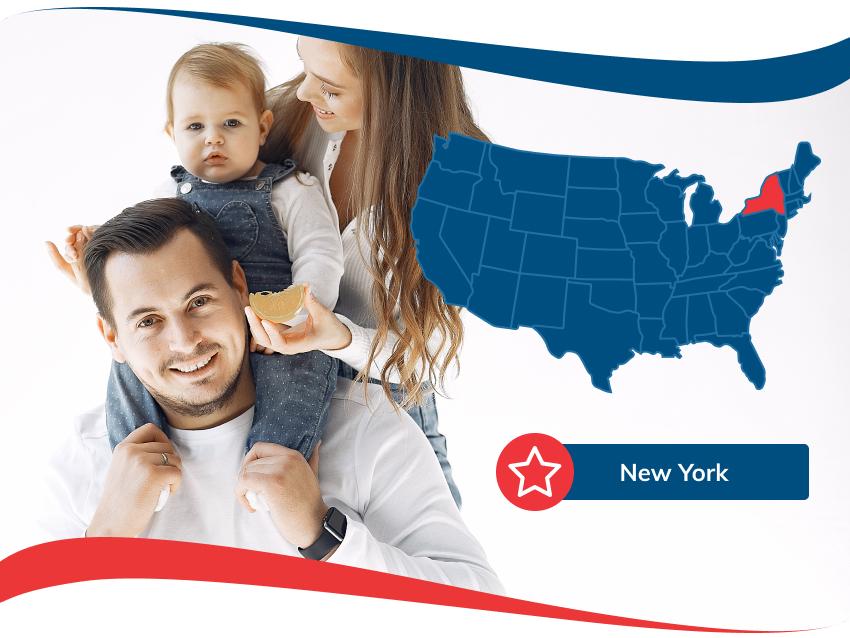 Types of New York Life Insurance
Life insurance financially protects your loved ones after the event of your death. It may be a difficult thing to think about but if you have a financial plan you can rest assured that your family will be okay once you pass away. When you purchase a life insurance policy you are expected to pay a premium usually per month to keep your life insurance policy active. You also need to think about who the death benefit will go to once you pass away. This can be one person or multiple people depending on your wishes and needs. There are many different kinds of life insurance policies but mostly life insurance coverage is divided into two major types: term and whole life coverage.
Term Life Insurance Coverage
Term life insurance is the most affordable option that protects you for a specific duration of time. There are no cash value incentives available with this type of life insurance coverage and the rates will increase as you age.
Whole Life Insurance Coverage
Whole life insurance coverage costs more but the premiums stay fixed and never go higher. This kind of life insurance coverage also lasts your entire life as long as you continue to make your payments. Also, whole life insurance builds cash value that you can use in the future if you need to. The cash value builds over time.
So What Kind of Coverage is Best?
Good question. It really depends on your specific needs and it is important to take into account how much coverage you want as well as your age. If you are looking for something affordable now, you can go with term life insurance coverage and add the rider to make it convertible. With this feature, you are able to change your New York life insurance coverage to a whole life insurance policy if needed.
Speaking with a qualified insurance agent can help you with making the right decision for you and your family. The top-notch life insurance company, American Insurance can help you choose what is best for you and your family.