Enter your ZIP Code
to get insurance quotes in your area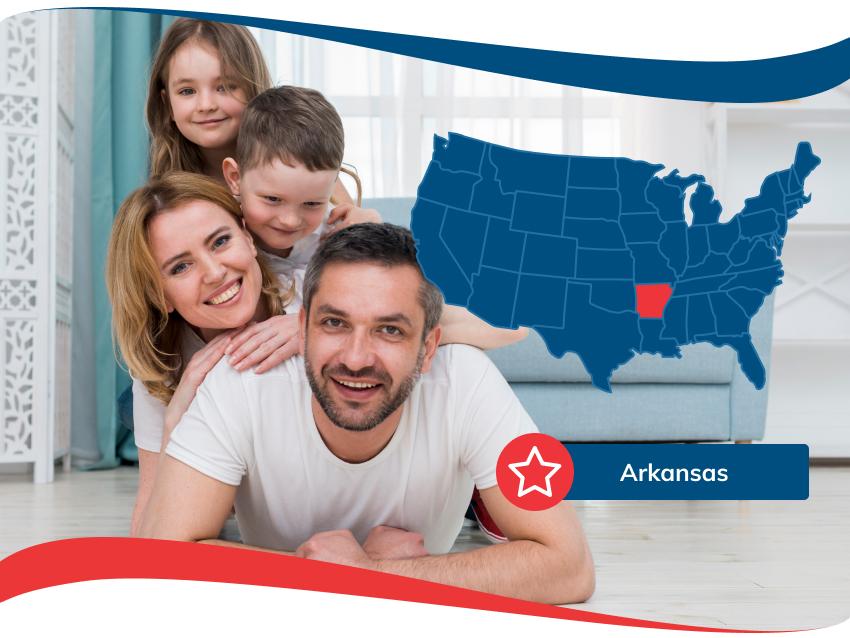 Insuring the Wonderful Life of People In Arkansas
Arkansas' state nickname is "The Natural State," thanks to its lush forests, picturesque lakes and the beautiful Ozark highlands. From the mighty Mississippi River on the Arkansas western border, to Blanchard Springs Caverns in Ozark National Forest, or the Dale Bumpers White River National Wildlife Refuge, residents enjoy an amazing quality of life. Protecting the environment is high on everyone's priority list, but it's perhaps even more important to protect the well being of your loved ones with a comprehensive Arkansas Life Insurance policy from American Insurance.
Can Anyone In Arkansas Get Life Insurance Coverage From American?
Yes! Whether you live downtown in a city like Little Rock, Fort Smith, and Fayetteville or on the outskirts of town in a more rural destination, your life and all that you have managed to accumulate through years of hard work should be properly protected. Many Arkansas residents have health insurance and auto insurance but too many fail to take the steps necessary to protect their loved ones in case of a truly tragic event. Only life insurance lasts longer than you do, and protects the security of your family after you are gone.
Arkansas Term Life Insurance
Term life insurance is an investment in peace of mind. Particularly great if you happen to have small children, a term life policy is very affordable and continues to cover you for a specific amount of time. Usually 20 year or 30 year term life insurance is purchased by the head of the household to enable their children to reach full maturity without financial concerns in the unfortunately event of their own demise. If you pass away, you still want your kids to go to college and able to afford their essentials – Arkansas Term Life Insurance from American Insurance allows you to provide that exactly!
Arkansas Whole Life Insurance
Whole life insurance is offered at a higher price tag but it covers you no matter how long you live. An open ended financial instrument that will definitely pay your decedents a significant amount of money based on the size of your Arkansas Whole Life Insurance policy plan.
American Insurance Is Insurance You Can Trust
Your American Insurance agent is fully licensed by the Arkansas Department of Insurance; trained by a company with many years of experience in the field, and capable of explaining each detail of the life insurance policies you can choose from so that you are always making a properly informed decision about your insurance policies and claims. Life in Arkansas is amazing… and it deserves to be insured every bit as much as your truck or your boat should be. Take a moment to learn more and decide which policy suits your family best.