Enter your ZIP Code
to get insurance quotes in your area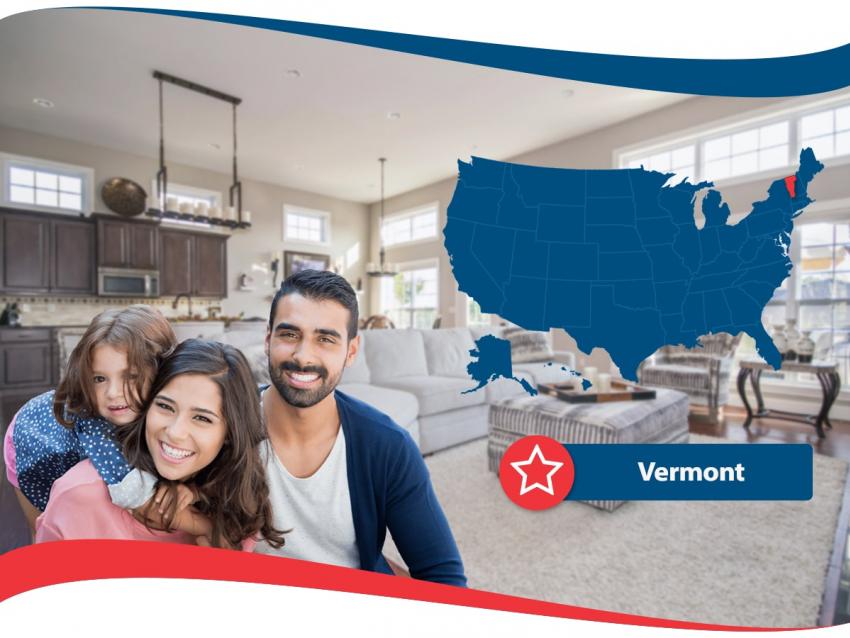 Vermont is a beautiful state with beautiful rolling green hills and plenty of mountains for skiing in the winter. It is part of New England and has the unpredictable weather that region is known for. The summer time sees severe thunderstorms with hail and some small tornadoes and the winter time sees plenty of ice, wind, frozen pipes and you can't forget the famous nor'easters. Luckily all of these natural disasters don't sent the home insurance Vermont rates sky high. The rates are not anywhere near the top rates of the country.
For some reason many houses in Vermont have a lot of problems with Radon. About 12% of homes in the state have too much Radon, and this is a big health factor. Radon is actually a radioactive gas that is safe up to a certain level, and over that level it can cause big health problems. If you have too much of it you will need to install some things to reduce the levels in your house. This is just one of many reasons to get home insurance. The main problem in the state besides that is freezing pipes. Because the winters are so harsh many people see their pipes freeze especially if they go away for a period of time. One way to avoid this is to leave your water dripping which sounds wasteful but it really isn't when you consider how much water would be wasted from frozen pipes bursting and spreading water all over your house. It's also recommended to leave your house at least 68 degrees, and open cabinets with pipes in them to expose them to heat.
So, where are the cheapest places for Home Insurance Vermont? Well Burlington is one of the state's most popular cities. It's the largest city in the whole state yet it only has about 40,000 people living there. It has a few colleges there so it's quite academic. One of the city's claims to fame is that it's run on renewable energy, 100%! Isn't that cool? It's also the home of one of the most famous ice cream companies around, Ben and Jerry's. You can visit their factory here and try all sorts of different ice cream flavors. Another place with cheap home insurance is Shelburne VT. It's a small suburb of Burlington with about 7000 people living in it.
The most expensive places for home insurance Vermont is Manchester. This is a lovely community in between two mountain ranges. The reason why the insurance is higher here is that the fire department uses a tanker truck to reach areas that do not have a fire hydrant nearby. Brattleboro is another town that has a high insurance rate. This is at least in part because there is more crime to be found here than other parts of the state. However, it's important to note that there is really only a few hundred bucks different between the cheapest places and the most expensive, meaning that even if you live in one of the more costly places you still really aren't paying much compared to the national average.