Enter your ZIP Code
to get insurance quotes in your area
What Happens If A Friend Wrecked My Car?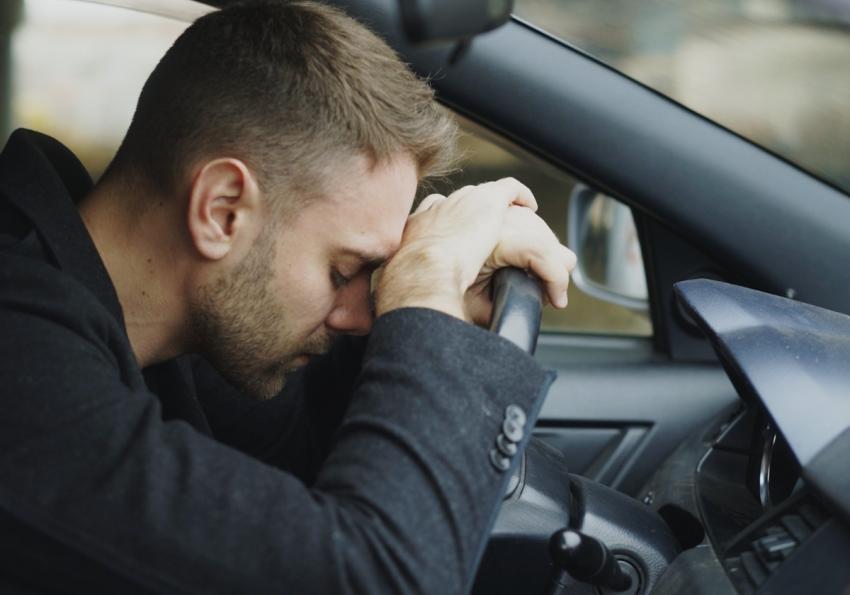 Lending your vehicles to your friends can be a nice thing to do, though it can also be an expensive mistake. Make sure you are aware of the pros and cons of lending vehicles out and how specific scenarios might play out. People who are unfamiliar with driving a new vehicle may find themselves having a higher likelihood of getting into a crash. This can be a hard lesson to learn, as the liability for some types of accidents can go on to both the driver and the insurance policyholder. That said, in many cases, a person is considered a permissive driver. Permissive drivers are covered by most car insurance plans. Drivers could also be excluded drivers, which means they are not covered by a person's policy. Lending your vehicles to people can have negative consequences, and your insurance policy follows the car and not the driver. This means that you can be held liable.
What "Permissive Drivers" Means
Since it is your car insurance plan that will be paying for the damages or injuries that are inflicted on other people, you can find your car insurance rates go up. You may also need to file a claim against your own collision insurance company and pay the deductible to have your vehicle repaired. The claim on your policy is one of many areas where certain consequences can come. When it comes to automobile insurance, permissive drivers are allowed to utilize your vehicle, potentially driving it periodically. Everyday drivers need to be specifically added to the policy, however. Many standard insurance policies are considered permissive use. Periodic driving is generally defined as a person driving less than 10 or 12 times a year. This includes your roommate, neighbor, and friend, in many situations.
Drivers in your household need to be listed on your policy in many states, so those who are not may be excluded from your policy. Excluded drivers are not permissive drivers; excluded is a very specific term. Any driver who is excluded from your policy should not be driving your vehicle at any point. Sometimes excluded drivers are that way because they are too young, have had a DUI, have had reckless driving citations, and more. If your friend is not communicating that they have had a DUI to you, for example, they may be automatically excluded from your policy either way. Some policies are "named driver policies," and these policies will only cover those specifically added to the plan.
When Your Friend Crashes Your Car
If a friend crashes your vehicle, the situation can be quite stressful. Rather than get heated, make sure that you are communicating with both the other driver, your insurance company, and all necessary parties. If your friend calls you and has been in an accident, knowing what information to gather from the other driver can be a massive benefit. This is one of the top spots to get this knowledge. If your friend crashes your vehicle and gives you a call, make sure they get the name, address, and contact information of the other driver.
Taking pictures is also essential, both of the damage to your vehicle and the damage to the other driver's vehicle. Taking pictures of the environment itself can also provide benefits. Make sure your friend files a police report, as this can help you file your claim. Hit-and-run accidents are pursued to the full extent of the law in most cases, so your friend staying on the scene is essential. There are numerous scenarios you can come across if your friend is driving your vehicle and gets into a crash.
Scenario No. 1
One of the scenarios you can come across, and the most common one, is your friend drives your car, and there is an accident with minimal damage to your vehicle. If another driver is not involved in the accident, and there is no pedestrian involved, they should contact you, and you can file a claim with your insurance provider if needed. If another driver is involved in the accident, and there is minimal damage, you need to get the information listed above. Either you or your friend will potentially be paying your deductible if you file a claim with your own insurance company, which means your insurance rates may also go up.
In some cases, it may make more sense to pay out of pocket in this scenario. Note that collision insurance coverage may be required in order for these damages to be covered, which is an optional add-on to your plan. If you do not have this insurance coverage, your insurance may not cover the costs. If the accident is another driver's fault, their insurance company may pay for the damages. Either way, you will contact your insurance company to file your claim. Have the other drivers' information, including the policy number and insurance company name for their policy. If your friend drives your vehicle and causes an accident with minimal damage to your vehicle, they will still need to give your insurance information to the other driver.
Scenario No. 2
If your friend is driving your vehicle and causes an accident with a substantial amount of damage, such as bodily injury or property damage, your liability coverage will cover the damages. This type of insurance will not cover damage to your own vehicle, however. Liability insurance coverage is a basic type of policy available. This base policy does not cover your own expenses; you will need collision insurance coverage for that. Most experts in the insurance industry recommend carrying much higher limits than the minimum required by law, as expenses can get massive very quickly. If the damages are above the amount of your policy, you can be held liable for covering the rest. Getting the proper amount of auto insurance is essential, and you can get free quotes from multiple companies on this website to help you save money.
Scenario No. 3
If your friend is uninsured and drives your vehicle, causing a lot of damage due to an accident, you could be on the hook for a lot of money if the limits on your car insurance plan are less than the total amount of the accident. The minimum limits in many states are around $15,000 and $30,000 for liability insurance. If the accident has $100,000 of property damage and medical bills associated with it, you could be on the hook for $70,000-$85,000 in expenses. These amounts are large enough that a person's savings, house, retirement assets, and more, could be on the line. Make sure to have a valid insurance plan with high limits.
Scenario No. 4
If the friend you have loaned your vehicle to does not have a driver's license, or their driver's license is suspended, large repercussions can happen. Most car insurance plans include an exclusion of coverage if the driver of the vehicle does not have a valid license. Without a license, they probably do not have auto insurance as well. You and your friend would both be responsible for any damages that were caused by your friend if an accident occurs. If there are property damage and medical bills stemming from an accident your friend is at fault for, you will want to call a lawyer.
Scenario No. 5
Your friend may drive your vehicle without your permission, and if they are involved in an accident, your friend's insurance will kick in first if they have it. If they do not have insurance, you will likely need to utilize your collision coverage to cover the damages. Without collision coverage, you will be held liable for accident costs. Even with collision coverage, you will want to make sure that you have enough to cover more serious accidents. The minimum limits required by law are generally not enough, as they're usually somewhere between 10,000 and $30,000. Most insurance companies will assume a friend of yours has permission to drive your vehicle unless there are specific indications that you denied permission. Conditions can include a friend who drives under the influence, as an example. The insurance company will likely determine the vehicle was not authorized for use, meaning your insurance may not pay for the damages if that person is in an accident in your vehicle.
Final Notes
If you know that friends are going to be driving your vehicle, you'll want to get an insurance policy that includes collision coverage so that you are further protected. Knowing the background information and risks is essential, and the scenarios above give an outlook on the possible situations that can arise. You can save money on auto insurance or get more coverage for the same price using the free quote tools available on this website. Here, you can get the best prices for auto insurance available. Take advantage.