Enter your ZIP Code
to get insurance quotes in your area
No Questions Life Insurance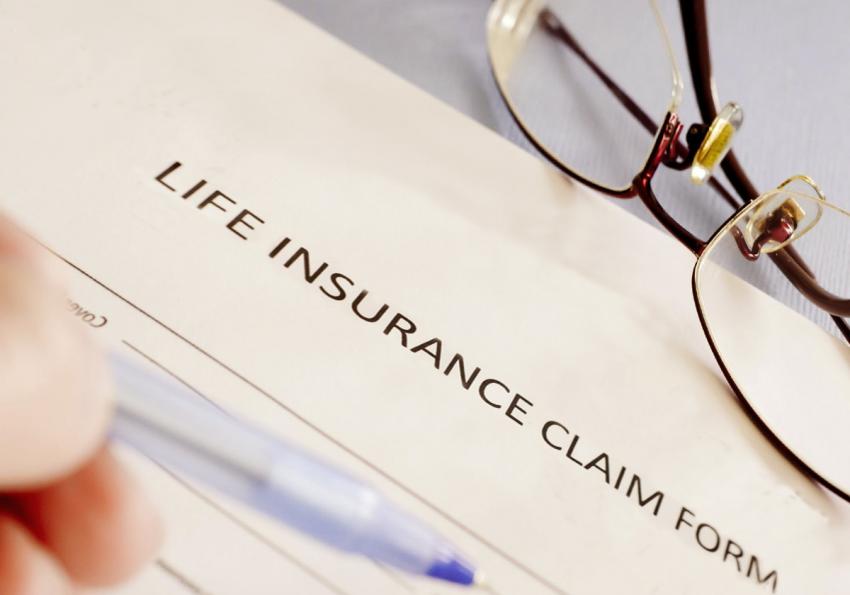 Life insurance can be confusing as there are many moving elements and varying coverage and premiums.
The two major kinds of life insurance are: term life insurance and whole life insurance. Whole life insurance covers you your entire life. It often has more perks than term life insurance and also has higher premium due to the extras this kind of coverage. Whole life insurance has a fixed premium meaning that the prices will never increase. Term life insurance is life insurance that covers you and your loved ones for a specific length of time.
Traditional opting in to a life insurance policy can take weeks as they verify your information on your application and add all the factors together to come up with an appropriate premium amount. There is also a medical examination and questionnaire that could find health concerns you weren't even aware of prior to going to the doctor's office. Obtaining minimal questions asked to you life insurance policy will likely increase your monthly premium payments.
It's important that you gather information with the life insurance companies that you are thinking about signing a contract with to make sure they are reputable, as you don't want to sign an agreement for a life insurance policy with a carrier who won't be around long enough to pay for your benefits. Asking yourself a few questions prior to taking it further with a life insurance provider may help you in the long run. You can find about their standing as a company that provides benefits to beneficiaries on time, and how long the life insurance company has been in the insurance game. Also it's important to know since you may be taking on an alternative life insurance policy, if benefits will be provided right away or if there is a waiting period. If there is a waiting period, how long is the wait? Asking these questions and understanding the answers prior to signing up for a life insurance policy can help you and your loved ones in the long run.
Life insurance providers will often have a rating. This could help you sort out possible companies to work and not work with. There are a few different kinds of ratings: customer ratings and financial strength ratings. Customer ratings are based on customer reviews and experiences. Financial strength ratings are based on data on each company's financial standing.
Many life insurance companies offer no medical examinations and minimal questions asked about your health and lifestyle. The benefits may outweigh the higher premiums of policies if you don't have time to wait for the approval process to be done or if you have a medical issue that you can't get approved for a traditional life insurance policy, then going this route is ideal for you.
One way to absolutely get the best and cheapest no questions asked life insurance coverage is to obtain quotes from many life insurance carriers and compare what each policy includes. That way you can find the best life insurance policy for your specific needs and your wallet. Read and understand everything in each life insurance contact prior to signing and accepting the coverage. One of the biggest mistakes people make who obtain life insurance coverage is that they either pay too much or they don't understand the odds and ends of their policy conditions.
Reading the fine print is equally important. There may be text in the life insurance policy contract that could limit you and your financial security for your loved ones and the best thing is to be knowledgeable about everything in your life insurance policy in order for nothing to startle you. If you do not understand something in the contract make sure you ask questions and understand prior to signing for your life insurance protection.
Another kind of life insurance that has minimal questions posed to you is guaranteed life insurance. Guaranteed life insurance is a kind of life insurance that you will not be turned down for health or lifestyle choices. The only conditions that you need to be accepted to a guaranteed life insurance policy are: be between 50 and 80 years old. You will be accepted no matter your health history. Additionally, you will not be asked to complete a medical test and there will not be a large amount of questions to answer. Most applications only take a few minutes and you can receive coverage from up to 25,000 dollars. Guaranteed life insurance policies additionally build cash value that you can set aside for your future needs. The more time you carry your guaranteed life insurance policy, the more cash value your policy will have. Your benefits are guaranteed after the first 2 years of coverage.
Guaranteed life insurance coverage can be whole or permanent life insurance. It can cover you for your entire life. As it is a type of whole life insurance, your premium will never inflate. Guaranteed life insurance is best for individuals who are over 50 years old and are looking for acceptance no matter their health issues to assist in covering their funeral expenses and outstanding bills after they pass away.
Here are some common mistakes people embark on so you can avoid them. These mistakes include: overpaying for little death benefit or coverage, purchasing a life insurance policy that only covers accidental causes of passing like a car accident, and having the mindset that there are only a limited amount of life insurance companies that provide a no questions based life insurance policy.
You can get an instant quote from multiple life insurance carriers in 2 different ways. You can do so over the phone or through an online form on the life insurance company's website. Some sample questions may include: age, date of birth, gender, weight, tobacco usage, coverage type preference, and coverage amount. Some life insurance companies can get your quote back to you very quickly and under a half hour. You can get back to your active life having security and peace mind knowing that your loved ones are protected financially.
A life insurance agent can answer questions about your policy or getting started. It's always wonderful to have peace of mind and confidence that you are making the right decision for you in terms of life insurance. A life insurance agent has been trained and has even taken and passed a like and health insurance examination that qualifies him or her on assisting you to purchase the best plan for you, your loved ones, and your specific needs.