Enter your ZIP Code
to get insurance quotes in your area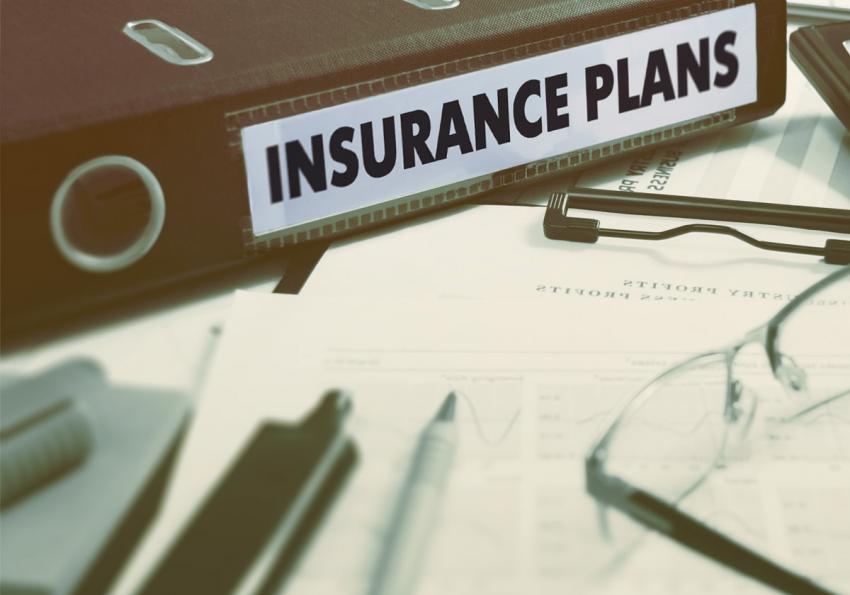 It may be painful to think about a time when you are no longer around to be with your family but it is important to consider the financial burden your family could undergo if life insurance coverage is not in the picture. Planning is a significant step to think when it comes to loved ones. It's important not to wait in receiving life insurance coverage as the longer you wait, the more you will be spending and the less lucky you will find good coverage.
Obtaining life insurance coverage can be difficult. For people who have an unfavorable health syndrome finding coverage can be timely and expensive. Life insurance providers will see a sign of poor health, as a risk on insuring that person and in some cases will not cover them. It can also be strenuous to find life insurance coverage if you are elderly. Age and life expectancy are evaluated factors when applying for life insurance, as they are also a higher risk to the insurer. That is why the older you are, the more you have to pay for life insurance premiums.
No exam life insurance can also benefit individuals who do not like going to the doctor because they are afraid of needles or something similar. There can be stress associated with going to see the doctor and this can be bypassed through this kind of coverage. It is also very time effective and some people are way to busy juggling the various aspects of their day-to-day life.
If you find yourself in either of these situations, there are other options for you to still receive the protection for your loved ones. One substitute is to sign up for no exam life insurance coverage. A no exam life insurance policy does not require you to take a medical examination as a part of the process unlike most life insurance policies. You can bypass having to meet with a medical professional all together and opt in for a no exam live insurance policy.
One of the best advantages of no exam life insurance coverage is that you are likely to be guaranteed coverage. Whenever you opt for taking a medical examination you take a chance of not being accepted. You could be declined for a health problem you were not aware of until you took your medical examination, for instance.
It may seem as though applying for a no exam life insurance policy is daunting but in reality it can be simple and may take only a short amount of your time. You may be covered faster than you think and then you can be reassured your loved ones are financially safe and secure.
No medical examination life insurance coverage often has people making the same mistakes in terms of receiving coverage. It's important to note these mistakes in order for you to avoid them all together. These common oversights have to mainly do with thinking your options are limited and therefore accepting the first or second no exam life insurance policy without further investigating what else is available. Truth be told, there are many life insurance providers that offer no exam life insurance coverage. Information is power and the more life insurance companies you receive quotes from and get details to what is out there for you in terms of coverage, the likelier you are to find a policy that not only matches your needs but is also affordable.
No exam life insurance policies have six different types depending on set factors and your needs. Options are still available for you in type of insurance nonetheless of having a No exam life insurance policy. Furthermore, many life insurance providers offer no exam life insurance policies.
A breakdown of the types of no exam life insurance: simplified issue term life insurance, level death benefit whole life, simplified issue universal life, guaranteed issue policies, rapid decision senior whole life, and graded benefit whole life insurance policies.
Each of these six different types of no exam life insurance policies offers different things through specific conditions including: age, term lengths, amount in coverage, and premium amounts. Some no examination life insurance providers will still ask you some questions about your health and life style. These are some of the various questions that you may be asked. Tobacco user? Do you have a terminal illness? What is your height and weight? Are you a felon? Do you participate in hazardous activities? What is your height and weight? Questions like these will be asked to gather information about you and get you the best insurance based off your answers. It's important to answer the questions posed honestly and accurately.
The amount of money you may pay for a no exam life insurance policy will vary from just a little more money per month to a 30 – 40 percent raise. The reason why the premium can be so much more expensive is that the life insurance provider is taking on more of a risk should they grant you a policy without an medical examination and opinion included in the process. It also costs more for a no exam life insurance policy because you are giving the life insurance carrier less information to work with and therefore, they have to consider all the possible scenarios that they may be liable.
You can always first apply to a life insurance policy that asks for a medical examination and if you do not qualify, you can always apply for a no exam life insurance policy. That way, you can see if you qualify and in turn see if you can get a lower premium on a life insurance policy.
Another way to be sure you get the best policy and the cheapest no exam life insurance coverage is to get quotes from several life insurance companies and compare what is included in each. That way you can find the best life insurance policy for your specific needs and your pocket. Make sure you read and understand everything in a no exam life insurance policy prior to signing and taking on coverage. It's also important to read and understand the fine print. There can be things that may limit you and your financial security for your loved ones and the best thing is to be knowledgeable about all the ends and outs of your coverage so nothing that happens startles you. If you do not understand anything on the contract make sure you do prior to signing anything.
You can get an instant quote from multiple life insurance companies over the phone or through an online form. These forms ask simple questions like age, date of birth, gender, weight, tobacco usage, coverage type preference, and coverage amount. Some life insurance companies can get your quote back to you in about 15 minutes. Imagine that, no several week wait to be insured! You can get back to your busy life with peace of mind knowing that your family is protected financially.
Some life insurance that offers no exam life insurance policies are: Americo, Gerber, Assurity, Fidelity, Transamerica, Foresters, and American National. There are many other life insurance providers that offer no exam life insurance.