Enter your ZIP Code
to get insurance quotes in your area
How to get free or low-priced prescription drugs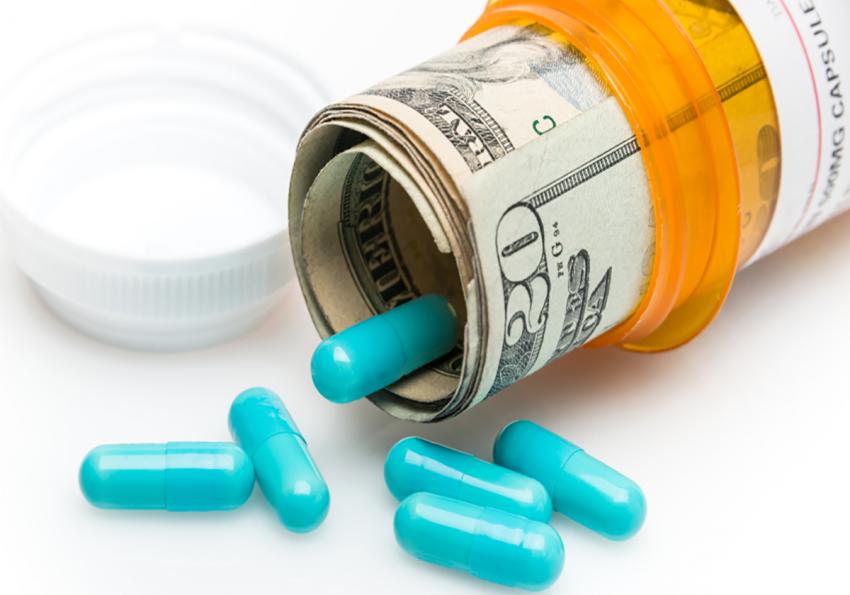 Healthcare is in the news often, and many people find it a struggle to get the prescription drugs that they need at costs that are affordable. Fortunately, there are a few things you can do to help lower the cost of your prescription drugs or even get them for free. Part of your health insurance plan may include a prescription drug plan, but even then, sometimes the policy does not save you enough money overall. People should always be looking to save money while also getting the best medications they can for the price.
It is very common to hear people say that healthcare in the United States is costly. Until, however, you have to pay for healthcare in the country, it is hard to understand just how expensive care can be. By having a focus on how to save money on your health insurance plans, your prescription drugs, and other healthcare-related expenses, you can lower your costs.
A prescription medication is a medication that you cannot simply go to the pharmacy and purchase. It is only available with a prescription from a doctor or other certified professional. This makes them harder to get than the other types of drugs that are available. The first step to getting a prescription medication is going to the doctor and getting checked out for whatever you feel is ailing you. If the doctor feels that medication will help you, they will write you a prescription. You then take this prescription to the pharmacy, who will give you the medication.
You can also get over-the-counter medication. This is a medication type that can be purchased without a prescription from the doctor's office. There are many options for non-prescription medicines, which you can also ask your doctor about. For basic and common illnesses, like the common cold, bacterial infections, and other similar ailments, over-the-counter drugs may do the trick. If you are experiencing harsh symptoms, including difficulty breathing, you will want to contact the doctor to get checked up.
How Do Drug Coverage Plans Work?
There are many different types of ways to get discount drugs. In some cases, people can even get certain medications for free. For students, and others as well, it is often dependent on where you are located in the country. With a little bit of research and a little dedication, finding amazing prices for your prescription drugs is an attainable goal. This site has the tools to help you find the best drug coverage programs out there.
Some of the plans that are available for people include ShopRite, Publix, Walmart, PriceChopper, and there are many others as well. In addition to discount drug options in the form of programs, many people also choose to get a discount drug card. This is a prevalent option, particularly for international students and people who are interested in having a simple way to get less expensive prescription drugs. Essentially, these discount drug cards provide instant savings on medications. These are not insurance benefits, but they can help make your prescription drugs cost less money overall.
In many cases, a drug discount card must be registered in advance, and also in many cases the cards are only accepted at specific pharmacies. Some have their own type of card that is for use only at their pharmacy. While some of these programs cost money to join, in many cases, the overall savings that people get are hefty.
Another option that people look into is online pharmacies. These can be fantastic places to get savings, utilizing the programs the pharmacy has or the discount cards the pharmacy provides. While these can be convenient if there are brick-and-mortar locations to pick your drugs up at, keep in mind there are many fake pharmacies in existence. Mail-order pharmaceutical drugs can be risky. Many professionals recommend against utilizing online pharmacies to get your prescription drugs filled.
How Do The Programs Work?
Each program has pros and cons and works in different ways. For pharmacies that have plans and are located near you, there is often a membership fee associated with getting a discount program card for medication. Once you have the card, some prescriptions that you fill in that pharmacy are often at a discount.
Other programs require you to create an Internet account in order to use them. Working in similar ways, it is recommended that you place an order to a brick-and-mortar pharmacy. You can join programs here, but run your prescriptions through the pharmacies. The drug plan reviews on the site can help you research. The reason that so much money is saved on the drugs is these programs and plans are purchasing drugs in larger quantities, helping to drive the price down.
Insurance Considerations
If you already have a health insurance plan, you really need to use additional programs to save money on your medications. That said, many programs are hugely beneficial. Sometimes all it takes is one monthly prescription of a covered medication on some of the plans listed here to save a lot of money on that type of prescription drugs overall. Different drug discount programs include different types of drugs, so having more than one can be beneficial. The simple way to figure out if you will benefit from a program is to find the medications that are discounted and tabulate the yearly cost with your health insurance plan. If you do not have a health insurance plan in place, compare your savings to the price of the drugs without the discount. If having any of these plans saves you money overall, consider the plan.