Enter your ZIP Code
to get insurance quotes in your area
How Long Do You Have To Get Insurance After Buying A Used Car?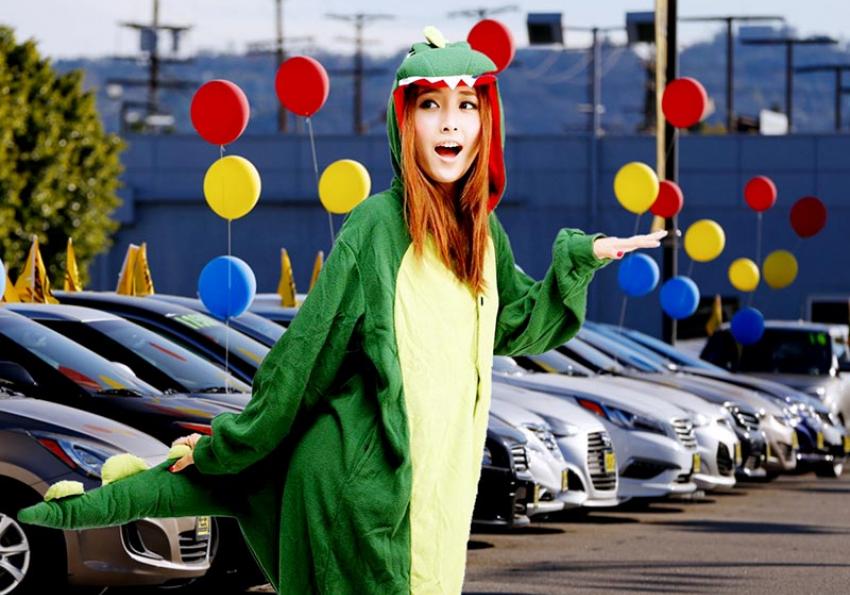 Does Buying A Used Car Have A Grace Period Without Insurance?
Did you know that some car insurance policies extend to cover a new vehicle? While this is usually only the case if the new car is replacing a previous vehicle on your plan, and only extends the same coverage, it is an important consideration when buying a new, or used, car that is just coming off of the lot.
Do You Need Car Insurance Before Buying A Used Car?
For a car dealership, whether it is selling newer or older cars, in order to let you drive your purchased car off of the lot, you may need to provide proof of insurance. Current insurance is required in almost every state, and dealerships do not want to be blamed for damage that happens to your car shortly after you drive it off of the car lot. Insurance is vital, and without it, you may be stuck making payments on a car that you can no longer drive, so it makes sense.
For used cars, each state and insurance company addresses this question a little bit differently. For this reason, it is essential to check with your car insurance company regarding whether there is a grace period for buying car insurance if you already have a policy and your new or used vehicle is replacing the car that you have that policy for.
Insuring A Used Car: What You Need To Know
If you are unsure of whether or not your auto insurance policy will cover your new or used car when it replaces your older vehicle, take the following steps:
First, get quotes for auto insurance policies from multiple companies. Comparison-shopping is essential, and if you are about to buy a new car, you might as well shop around for pricing. When you do this, you will want to determine if the amount of coverage you are looking to get is the same amount as the current policy you have. It may be wise to get more, or less, automobile insurance coverage on the policy you pick up for your new vehicle. If you do not currently have a plan, you will likely need insurance before you drive off of the lot with your car.
When Are You Responsible For Insuring A Used Car?
Legally, you do not need to buy automobile insurance for a vehicle until you are its legal owner. Some states require that you have insurance on your vehicle before you register the car and other states do not require that you buy insurance until after you register the vehicle. If you already have insurance, and the policy is in your name, contact your automobile insurance provider to determine whether or not your new car will be covered under your current policy if it is replacing your older vehicle. Double checking this information with your insurance company is a great plan, and because buying a car takes a lot of planning and preparation it can save drivers a lot of time and hassle. By utilizing the car insurance grace period allowance, you will be able to breathe easy and take your time getting the information switched over.
Changing Car Insurance After Purchase
Many car insurance companies that allow a grace period with replacement vehicles for insurance policies have ways that you can change the car that your policy covers as part of their online services. By signing into your account, you can change the details of the vehicle covered by your plan, as well as make changes to the coverage amounts, types, and deductibles. This is incredibly convenient, as you can even pay the differences in costs between your old policy and the new policy you are looking to get using the car insurance company's payment portal.
While this grace period exists, many professionals recommend changing your car insurance before you pick the car up. Life can get busy, and you do not want to forget to switch your car insurance policy over. Making sure that you have a valid automobile insurance policy in place whenever you are driving is essential.
The make, year, and model, of a vehicle all help determine the cost of a car insurance plan. This is one of many reasons that shopping around for car insurance is essential, so if you decide to purchase a new vehicle, you may want to consider a new car insurance company even if you have coverage left over from a separate policy. You should be able to quickly get a refund of the remaining portion of your car insurance policy if you decide to switch companies.
The Risks Of Driving Without Insurance
Having car insurance for a new or used car is essential to have as soon as you purchase your newer vehicle. The grace period many auto insurance companies provide is a huge convenience, but does not last forever.
When shopping for new cars, however, it is the dealer's insurance that covers test drives of vehicles. If you are looking to buy a used car from an individual, rather than a dealership, the individual's car insurance may not cover test drive opportunities. Because dealer's insurance covers the dealership when it comes to accidents and lawsuits directed at them, but not at you, you may decide that you want to have a valid car insurance policy on yourself even though the dealer's insurance coverage will cover your test drives.
If you are financing a vehicle, even a used one, the terms of the financing may require that you have full coverage automobile insurance. Many states require that you provide automobile insurance proof before driving your vehicle off the dealership's lot. Each state has different laws, so researching what your state requires can be valuable. Most often, if you are buying a car from a dealership, they will know the requirements.
If you are using your existing coverage, which extends for a small period, you will want to remember to check with your car insurance company about how long the grace period is. For many insurance companies, your car insurance plan will extend to an additional car for several days. It may also continue to a vehicle that is replacing another vehicle on the policy for the rest of plans term, but you may need to let your automobile insurance company know that the change of vehicles is being made. Contact your car insurance provider or insurance agent to have the new car added by the end of the grace period or coverage as needed. This will help make sure that the car insurance policy does not lapse.
The Risks Of Driving Without Insurance
Keep in mind that if you do not have a currently valid car insurance policy, there is no grace period, and no plan to roll over providing coverage for you. A new policy will be needed to have coverage. Not having automobile insurance puts you at risk of having to pay expensive bills if an accident occurs. Take care of business with an automobile insurance plan from this website today. If you already have a policy, and still have questions, contact our dedicated agents for more information or to change your insurance policy to a different vehicle.