Enter your ZIP Code
to get insurance quotes in your area
How to drive without insurance?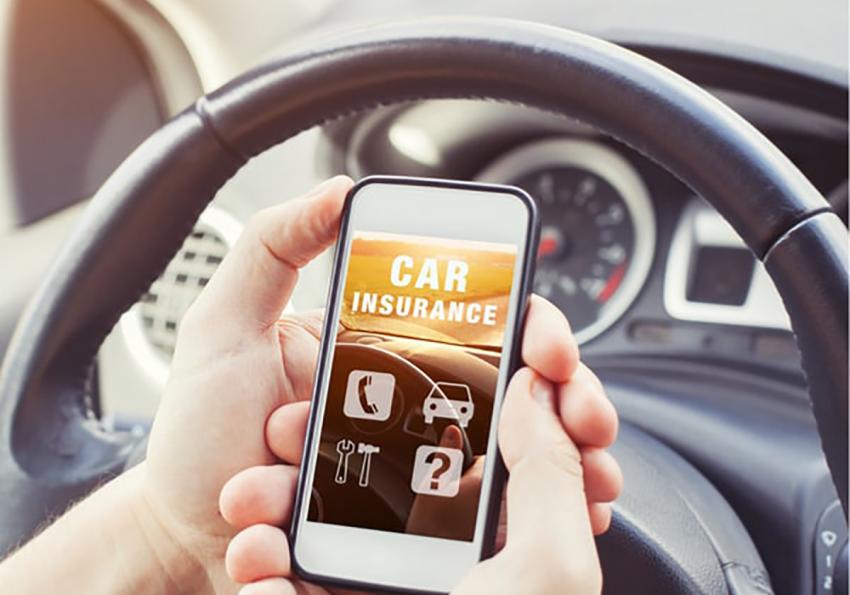 For people who are driving in the United States, getting into a car crash can cost a lot of money. For this reason, most states have laws requiring people to have an auto insurance policy that helps them cover the costs of certain types of damages. Beyond this, there are additional insurance coverages you can purchase in order to cover more things and be better protected financially. Most states require bodily injury liability coverage and property damage liability coverage, with minimum limits. It is recommended that most people get more insurance than the minimum limits to protect themselves further. Other types of insurance that states can require include personal injury protection, medical payments, uninsured motorist coverage, UIM coverage, and there can be others. Optional protections are also available, like comprehensive coverage, pollution coverage, roadside assistance, and more. People who are driving without insurance, where it is illegal to do so can face harsh fines, fees, and other penalties. If you are driving without insurance, and you get pulled over, you will get a ticket in every state except New Hampshire. In New Hampshire, you will not receive a ticket if you have met the requirements of driving without insurance legally. New Hampshire allows people to purchase something called surety bonds in place of insurance in order to have proof of financial responsibility. Making a cash deposit to the DMV in New Hampshire is another way to avoid having to purchase traditional automobile insurance. This option is only available for people who can pay the costly deposit amount.
Since a lower amount of people have the finances to have surety bonds or a cash deposit for their proof of financial responsibility, and most people do not live in New Hampshire, most people will need to have an auto insurance plan so they can drive legally.
How To Drive Without Auto Insurance And Not Get Caught
If you are driving without an auto insurance plan and have not put together other financial proof of responsibility, you are likely to get caught over time. People get into accidents, get pulled over, and when they do, those without an insurance policy will face hefty fines and fees. The amount people pay will vary from one state to the next, as the laws in each state are different. More about the various penalties a person can receive is located below. There are other advantages to having auto insurance besides avoiding tickets, however. Many people are not aware of how expensive car accidents can get. With other people's medical injuries and damage to property, auto accidents can be tens of thousands of dollars or more in expenses. If you are found to be responsible for the accident, you will be responsible for paying for these damages. As a driver, you need to protect your assets and yourself, in addition to your family members and finances, by purchasing an insurance plan with at least the minimum of your state. Most auto accidents cost more than the minimum limits, so getting higher amounts of coverage overall is recommended.
Is It Legal To Drive Without Insurance?
Every state except for New Hampshire has requirements for driving with automobile insurance. Sometimes the minimum requirements are different from one state to the next. If you are moving to a new state, you will want to check and see how your auto insurance requirements will change. If you are driving in a state other than the one where your insurance policy was issued, your car insurance plan will rise to match the types of insurance and minimum limits required of the state you are driving, even if your insurance provides lower limits and benefits overall.
Driving a vehicle without an automobile insurance plan can lead to fines, fees, license suspension, community service, jail time, and other penalties. This depends on the state you are driving in and their laws.
Penalties For Driving Without Proof Of Insurance
There are multiple violations people can get if they do not have their insurance information on them, or it is not valid. People who do not have proof of insurance, meaning they do not have their insurance information on them, such as their insurance ID card, can find themselves getting a ticket even if they do have an insurance policy. Drivers need to be able to exchange their information with another driver if they are in an accident. In many states, driving without proof of insurance is a violation that can be adjusted and cost less overall if a valid insurance policy is provided at the police station or presented to the court. Contact your DMV to figure out the process for dealing with a ticket for no proof of insurance. So long as you can submit proof of your insurance coverage within the specified timeframe given by the state, your fines will be reduced significantly in many cases. In addition to the fines, you can also be hit with processing fees and other penalties.
Penalties For Driving Without Insurance
Preventing people from driving without a valid insurance policy is a goal that most states work hard at. Due to this, the monetary penalties and other consequences of driving without insurance can be vast. Depending on the state you are living in, costs can range from $25 -$5,000, with other penalties also in place. Most states are much higher than the lowest penalty, which comes from Tennessee. That said, even states that have lower financial penalties also come with other risks. Your vehicle may be impounded, your driver's license could be suspended, and jail time could also be issued. For people who let their car insurance policy lapse and get into an accident without insurance, additional penalties can happen. This is above and beyond the liability the at-fault driver will have for paying for medical expenses and property damage.