Enter your ZIP Code
to get insurance quotes in your area
Do you need proof of insurance to transfer a car title?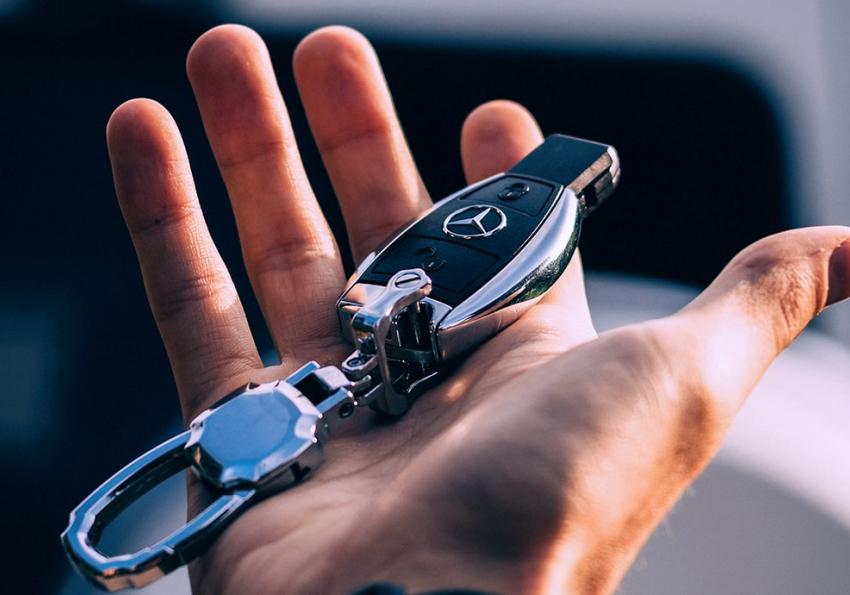 Intro
When you are purchasing a car, it is important to know how to transfer a vehicle title, as well as how to register the vehicle in your name. There is a process that you need to follow, as well as a number of requirements that you will need to know. Having your paperwork ready and in order, and researching what you need, will help make your trip to the Department of Motor Vehicles go much more smoothly.
Each state has different requirements for transferring a title into your name. You will want to research the requirements of your state by visiting the DMV website for your state. In most cases, you will need to make a trip to your local DMV office or the office of the state agency that handles titles and/or registrations. While it is often called the Department of Motor Vehicles, or DMV, in some states another agency takes care of titles and registrations.
Defining the Steps and Terms of Car Ownership, Insurance, and Licensing
To best navigate the requirements and steps for transferring a vehicle title in your state, you will want to understand the definitions surrounding vehicle ownership and driving.
Auto Title
A car title is a legal document which states who owns a vehicle. An auto title legally proves who has ownership of a car. For vehicles that are leased, the leasing company owns the vehicle and will have the title. People who purchase a vehicle outright should be given the title, having it signed over to them. If a car is purchased with a loan, the lender will have the title until the car is paid off. After having the title transferred and signed over to you, a new title will need to be issued by the proper agency. An auto title does not license the owner, nor does it provide insurance.
Car Registration
Each state has requirements for residents to register their vehicles. It is against the law to not register your vehicle, and if you have moved to a new state, you are required to register your vehicle within a specific period. You will need to comply with laws that help identify your car, and you may need to pay sales taxes in the state and county you are registering the vehicle in if purchasing a new or used vehicle. You will need to bring proper documentation to register your car, which may include your driver's license, proof of insurance, and in some states your vehicle title.
Driver's License
Issued by the state you are a resident of, a driver's license is necessary to drive legally. You will need to show proper identification, such as proof of residency or a birth certificate, to obtain a driver's license. You will also be required to pass both a written and practical tests, pay a fee, and in some cases pass an eye exam. The requirements for getting a driver's license can vary from one state to the next.
Car Insurance
To protect yourself and other drivers in case an accident or unforeseen event occurs, you will need to purchase a car insurance policy. Almost every state requires that drivers have some form of car insurance or other proof of financial responsibility. Liability insurance coverage is the most commonly required type of auto insurance, and covers damages to property and vehicles that you cause. This insurance does not cover damage to your own property or your cars, only the vehicles and property of others.
If you have a loan on your vehicle, the lending company will likely require that you have collision insurance coverage and comprehensive insurance coverage on your vehicle as well. Some states also require bodily injury coverage, which pays for damage you cause that involves someone else's injury or death. Another insurance type that may be required by the state you are in is Med Pay insurance, which helps cover medical bills related to car accidents.
Transferring a Title
Now that you know the terminology, you will be able to more easily navigate your state's DMV website and make sure that you have the requirements squared away for transferring a title.
If you are purchasing a new vehicle from the dealership, and are getting a loan to buy the car, the car dealership and the lender will often handle the paperwork for the title. The lender, in this case, generally keeps the title until you pay off the loan. Once the loan is paid off, they will mail the title to you.
Purchasing a vehicle from a private seller works a little bit differently. You will need to have the seller of the vehicle sign the title for the car over to you. Once the title is transferred to you, signed, you will need to go to the DMV to register the transfer. In some states, the agency that takes care of title transfers is not the DMV, so if you are unaware of which agency to go to you will want to look it up. Keep in mind that there will be registration fees, title fees, and sales tax involved with the vehicle if it is purchased. Cars that are obtained through inheritance will not be subject to sales tax in most states. Each of the costs in fees and sales tax can vary from one state to the next.
Each state has different requirements, but you will likely need a bill of sale for the vehicle that shows the purchasing price. Additionally, you will need to bring proof that the title has been signed over to you, the Vehicle Identification Number, or VIN, of the vehicle, and the current odometer reading of the car.
After presenting this information, you will need to fill out a form so the DMV can record the title transfer and re-issue a vehicle title in your name. Also, similar paperwork will need to be filed if you move from one state to another.
You will likely need to pay a fee, which can range anywhere from around $20 to several hundred dollars, depending on the state. Once all of these steps have been completed, you will be the proud owner of a vehicle.