Enter your ZIP Code
to get insurance quotes in your area
What Type Of Used Car Has The Cheapest Auto Insurance Rates?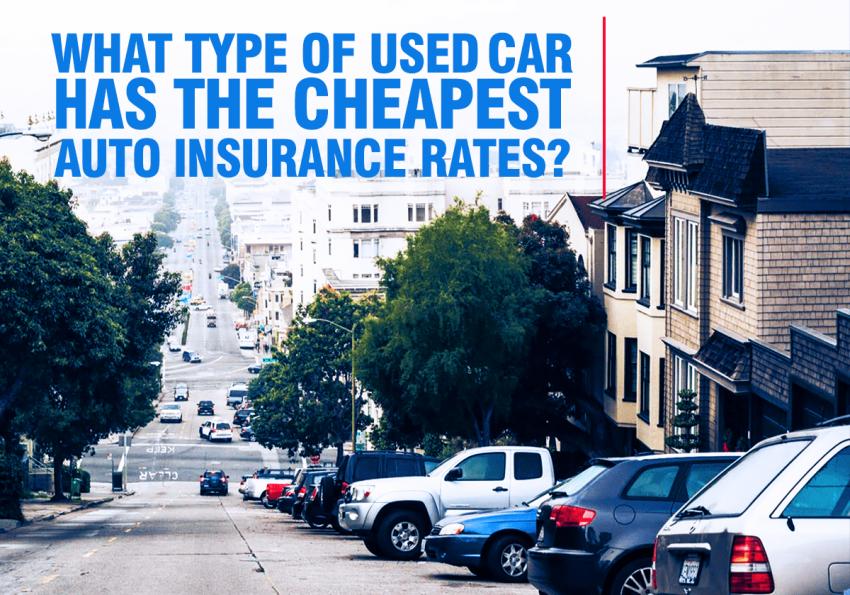 Many factors determine what your car insurance rates are. Some of these include your age, address, driving record, and even your gender. Another significant factor in determining the auto insurance premium rates you pay is the type of vehicle you purchase. Whether new or used, the kind of car you are driving impacts your automobile insurance rates
Which Used Cars Are The Cheapest To Insure?
There are a wide variety of cars on the market, so when selecting a used car, you will want to look at the cars automobile insurance rates before you make the purchase. Choosing a vehicle that costs a lot of money to cover may end up costing you a lot more in the long run, making it an important consideration. There are many factors to consider when purchasing a vehicle, but the insurance rates on the car should be a top research priority.
If you are looking to purchase a used vehicle, there are several models to look at that will help you get the best insurance rates. Here are some of the cheapest used cars to insure:
Buick Lucerne
The 2008 Buick Lucerne is one of the least expensive cars to insure. If you are looking to get the cheapest car insurance policy on a car that has a good balance between size and gas efficiency, the Buick Lucerne should be high on your list. It has enough seats to fit the entire family, and there are several great safety features that not only lower insurance rates but also help keep your family and loved ones protected. This includes a side zone alert to inform drivers that there is a vehicle in an area that is harder to see.
Toyota Camry
Another great selection to consider if you are looking for low insurance rates is the Toyota Camry. This car is known as a vehicle that is easy to resell, and it also has high ratings in vehicle reliability and overall vehicle safety. Finding a good car that will help you save money on gas and save money on a car insurance policy is not always easy, but with a Toyota Camry you can get both. This car should be considered a top car for cheap insurance. Keep in mind that this vehicle tends to sell faster on the used car market than others, mostly because of their proven quality.
Honda Odyssey
Some people need a little bit more space in their vehicles, and minivans can be a good choice for families with this need. Minivans can do well as quality family vehicles, they are not vehicles that are expensive to insure. The Honda Odyssey is one of the cheapest minivans to insure, and it is also one of the safest vehicles to drive.
In addition to the vehicle safety being fantastic, people who drive minivans are generally considered to be pretty safe drivers, which makes sense. They are considered family vehicles, and when people are driving with their loved ones, they tend to drive more safely.
Honda CR-V
Another vehicle from Honda, the Honda CR-V also makes the list of top inexpensive cars to insure. This is a more sporty vehicle with low insurance rates. A relatively inexpensive used vehicle to buy, the Honda CR–V is sought out by people who are knowledgeable about safety features, low car insurance rates, and stylish vehicles. With the Honda CR-V, you get a great combination of all of these things, a quality used vehicle that is cheap to insure.
Volvo V70
While the entire Volvo brand is known for reliability, between the years 1996 and 2016 the Volvo V70 made a name for itself as an incredibly reliable vehicle with some of the best insurance rates and the top safety features. There are multiple versions of the vehicle, including one with front wheel drive and one with all-wheel drive. A car with a quality build, the Volvo V70 is an excellent used vehicle choice.
Final Notes
Many factors go into picking the right vehicle for you, and great insurance rates are an essential part of the selection process. Fortunately, cars that are higher-quality and have higher safety ratings tend to be the cheapest vehicles to insure. The vehicles on this list are a great place to turn when looking for the best automobile insurance rates.