Enter your ZIP Code
to get insurance quotes in your area
What is a Passive Restraint discount?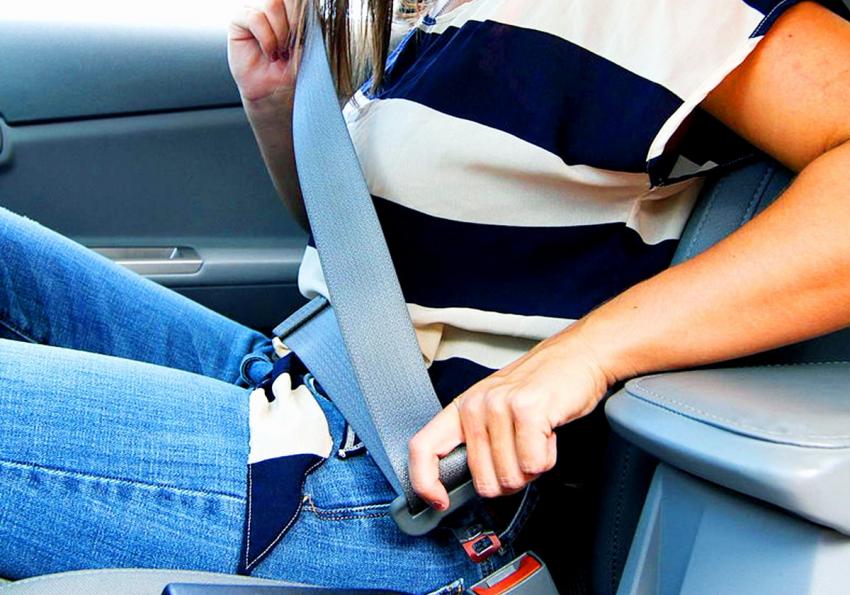 When it comes to automobile insurance policies, there are often words and terms that people need to look up to get more information about. One of the terms that are asked about often is what a passive restraint is, and also what passive restraint discount entails.
Car insurance companies have numerous discounts that they offer drivers who purchase policies from them. Having a passive restraint system, which is a safety feature, often leads to discounts on auto insurance policies. This holds true with many safety features that automobiles can have. Things that reduce the risks the car insurance company has for providing insurance to you also tend to reduce your car insurance rates.
One of the biggest tools that people have, when they are looking to find the best rates on car insurance, is knowledge. As someone who is looking to purchase an automobile insurance plan at the best rates, knowing what potential discounts are available to you is essential. The first step to knowing whether you qualify for a passive restraint discount is to know which types of passion restraint systems will qualify you.
What Is A Passive Restraint Discount?
Understanding what car insurance companies mean when they say that they offer a passive restraint discount is important. Vehicles have a number of safety features available for them, with some models of cars having more than others. Automobiles have both active restraints and passive restraints in many cases. An active restraint system is one where the person utilizing it has to do something in order for it to be effective. This can include things like seatbelts, where if you do not put the seatbelt on, it does not help you in any way if you are in an accident.
An example of a passive restraint system is the airbag your vehicle may have. The airbag in cars is always ready to respond to an emergency situation; the person driving the vehicle does not have to activate it or put it on in any way. It is important to note that airbags do not prevent you from getting into accidents, and many other active restraint systems are similar in this fashion. Focusing on being a safe driver can prevent you from being in an accident, and is something to focus on even if you have other safety systems in your vehicle. Airbags are not the only passive restraint system vehicles have, so if you are looking to get this discount you should let your car insurance company know if you have other systems in your vehicle.
How Passive Restraints May Reduce Your Insurance Costs
Often people wonder why some automobile insurance providers offer a discount for drivers who have vehicles with passive restraints installed. The rates that auto insurance companies give to drivers are based on a wide array of variables, almost all of which tend to be risk specific. The more the auto insurance company is taking a risk to insure a person, the higher automobile insurance rates will be for that person in most cases.
By adding passive restraint systems to your vehicle, you are reducing the amount of risk the car insurance companies have for providing you an auto insurance plan. When this reduced amount of risk is added into the auto insurance companies formula, you are likely to be determined to be less of a risk. This can decrease the rates you pay on car insurance premiums.
Not all auto insurance providers give discounts to people who have passive restraints, but many of them do. You will benefit from taking the time to compare car insurance rates of multiple companies to find the best prices for car insurance available for your specific situation. In some cases, it may be prudent to add a passive restraint system to your vehicle in order to save more money in the long run. Be sure to use the tools on the site here to get free car insurance quotes and find the best auto insurance policy for your needs.
| Company | % Discount for Passive Restraints |
| --- | --- |
| AAA | n/a |
| Allstate | 30% |
| American Family | 30% |
| Ameriprise | 3% |
| Amica | 30% |
| Esurance | 33% |
| MetLife | 5% |
| Nationwide | 20% |
| Safe Auto | 5% |
| Safeco | 2% |
| State Farm | 40% |
| The General | 8% |
| The Hanover | 5% |
| The Hartford | 3% |
Further Discounts For Passive Restraint Systems
Other safety features that are considered passive restraint systems and may be installed in your vehicle already include antilock brakes, daytime running lights, blind spot detection, a forward-collision warning system, and adaptive steering. Not only can these things give you a larger discount on your automobile insurance plan, but they can also put you at less risk of an accident that can affect not only your finances but also your general health.
Differences Between Seat Belts And Passive Restraint Systems
Anything that involves specific action on the part of the person driving a vehicle can be considered an active restraint system. This includes things like seatbelts and fog lights. Passive restraint systems are there all of the time, with no activation needed by the driver of the vehicle.