Enter your ZIP Code
to get insurance quotes in your area
U.S.A Car Insurance for Tourists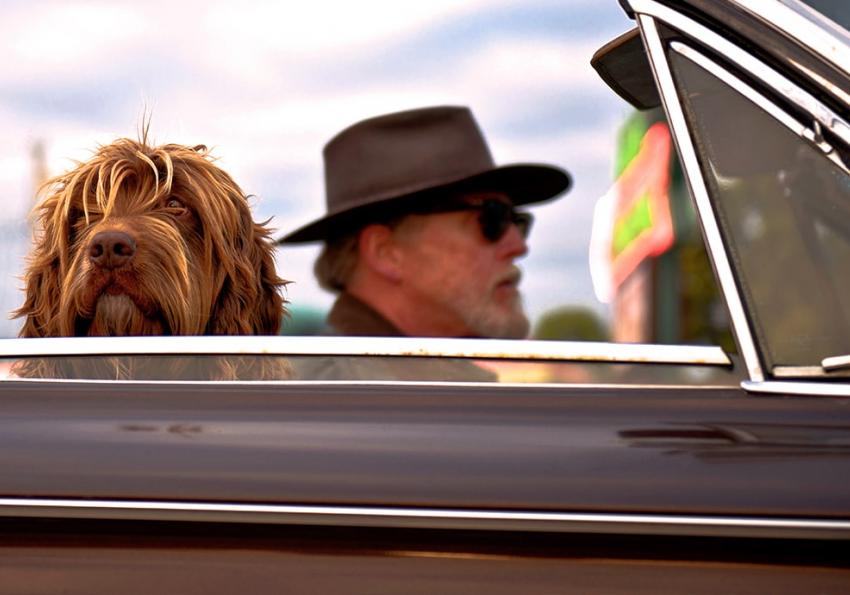 Traveling to a new country for work, vacation, or visiting family and friends, can bring a lot of joy, but also a lot of stress. You will need to figure out where you are staying, what the expenses will be like, make travel arrangements, and make many more plans surrounding your newest adventures. While many people choose to take taxis or try to utilize public transportation, there are many downsides to doing so. Public transit does not always run all night and in all areas, and in fact, unless you are in a major city that likely won't be a very good option. Even in major cities in the United States, not all subway systems and busing lines are operational at all hours. For these reasons, and others as well, it can be a good idea to consider renting, borrowing, or obtaining a vehicle while you are in the country.
If you do decide to go this route, you will want to know how car insurance laws operate in the United States. There is some complexity to the rules, and each state can have its own requirements in terms of what is needed concerning automobile insurance coverage. In every state except for New Hampshire, drivers are required to have automobile insurance. Even in New Hampshire, proof of driver's responsibility is necessary to operate a motor vehicle. In every state, the most popular way to cover your liability while driving is to get an automobile insurance policy. You will want to know the ramifications of insurance law before heading on your trip, and will also want to follow through on what you will need in the state you are traveling to.
Do Tourists Need A Car Insurance Policy In The US?
Many people travel to the United States for its tourist attractions and to see the country. In the United States, liability insurance most often follows the person who purchases the insurance policy. Physical damage coverage, however, usually stays with the vehicle. The automobile insurance policy that you have purchased in your home country might not cover you for driving in the United States. Some car insurance providers provide coverage spanning multiple countries, but you will need to contact them to see if they are one of the companies that do. Either way, you will need to have the minimum insurance requirements for the state you are visiting.
If you are traveling to the United States and your legal residence is located in the United States, your car insurance policy may apply to your rental vehicle or a vehicle that you borrow. Contacting your car insurance company is the best way to check and see if you are covered in these cases. In some situations, if you are renting a vehicle, you can purchase car insurance from the automobile rental company. In fact, in most cases this is true. If multiple people are driving the rental vehicle, you may need to list all people who will be getting behind the wheel of the car on your insurance policy.
There are a few different ways that people go about obtaining vehicle insurance on a rental vehicle or loaner car. First off, people can rely on liability insurance from their own auto insurance policy, so you will want to communicate with your insurance provider to make sure that your plan will cover your specific situation. Other people take advantage of car insurance that comes through their credit card. For your rental car to be covered by your credit card company, you may need to use the credit card to secure the rental. You will want to check with your credit card company to verify whether or not they offer insurance on rental cars as a perk of the card, and if you need to purchase the rental with the card to get the coverage. Some automobile insurance coverage can be obtained from the rental agency itself, and you will want to ask whether or not the coverage you are purchasing covers both liability and physical damage when you are buying the policy.
What Are The Car Insurance Requirements For Tourists In The US?
If you are borrowing a vehicle from a friend or family member, it is possible that they may be able to add you to their own insurance policy on the car you will be driving. They will need to contact their auto insurance coverage provider to add you on. Some people also choose to purchase a short-term insurance policy for themselves to provide physical damage insurance coverage and liability insurance coverage for themselves if they are driving in another state or country.
Car insurance for foreigners in the USA
If you are visiting from another country, you will likely need an International Driving Permit in addition to a valid driver's license from your own country in order to acquire a driver's license from the state you are visiting to be able to drive legally. You will need to contact the state you are visiting's Motor Vehicle Department to learn its requirements. The International Driving Permit is not issued in the United States and needs to be obtained in your home country if required. Keep in mind that if you're looking to rent a vehicle in the United States, you will need a driver's license. If you are visiting multiple states, a license from one of the states you are visiting is most often enough for your entire visit. Of course, you will also need to learn the driving rules in the United States, which you can also find at the state's Department of Motor Vehicles.
| Insurer | Price for Foreign Driver | Price for American Driver |
| --- | --- | --- |
| Progressive | $391 | $335 |
| Farmers | $673 | $673 |