Enter your ZIP Code
to get insurance quotes in your area
Top Ten Guide For Tips To Switch Car Insurance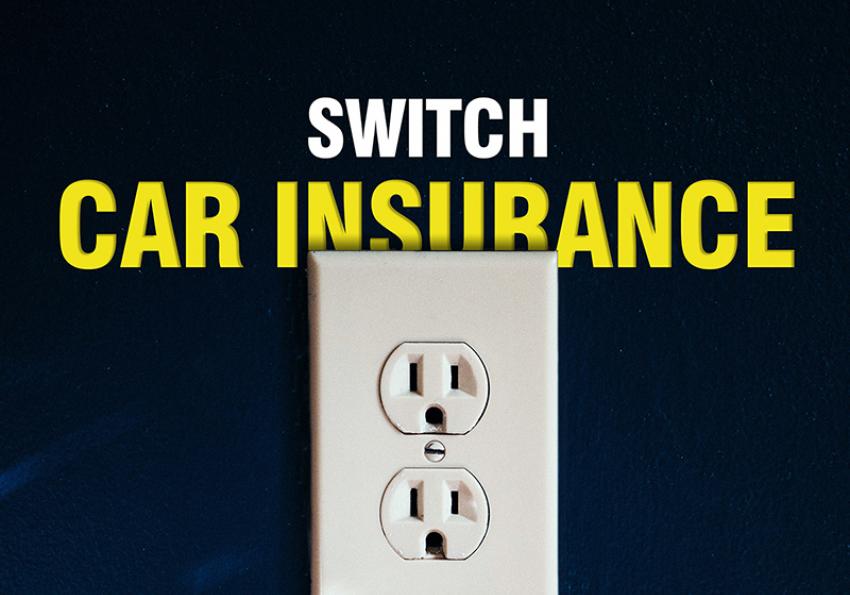 Regardless of whether or not your car insurance policy is close to its renewal point, drivers can still switch their automobile insurance coverage. For car insurance, the unused portion is refunded to the driver if their policy is canceled. This means that in the vast majority of cases, a driver can cancel the insurance policy at any time. Having new insurance set up so that there are no points in which the car is being used while not insured is the best way to go about switching.
People switch car insurance policies for many reasons, but one of the most common reasons is to save money. As the driver's records change, people age, credit reports change, and many other variables change, insurance rates that different companies provide will also change. This is because each automobile insurance provider utilizes all of these variables, and others, in different ways.
Shopping around for automobile insurance can be a fantastic way to save money. Also, some people choose to put their insurance premiums on a cash-back style of credit card, which can give people even more savings on the car insurance policy. Here are a few tips to help save money on your car insurance policy.
1. Shop Around For The Best Rate
As already mentioned, shopping around can save people a lot of money. While many professionals suggest looking into changing insurance policies every 2 to 3 years, some people choose to switch companies more often than that. Whenever you move to a new place, purchase a new vehicle, or realize that your policy is scheduled to renew soon, you may want to look into other insurance providers to find better prices and policies. Gathering multiple quotes for automobile insurance is a smart plan. Quotes at American Insurance are free, so make sure to get one. When you get your quotes, compare each policy side-by-side. You will want to make sure that the policies provide the amount of coverage and types of coverage that you are looking for.
2. Get In Touch With Your Current Provider
Automobile insurance providers can be very competitive. They want to keep your business, and will sometimes offer additional discounts if you strongly hint that you will be leaving to get insurance elsewhere. Often, these companies will look to match or beat the other offers that you receive. They can also check to make sure all of the discounts that you qualify for are being applied to your account. If you have other types of insurance that you purchase, you can inquire about bundling your car insurance policy with those types of insurance for more savings. This is a strategy that can be tried at most insurance companies.
3. Check For Penalties
While most car insurance carriers do not have penalties for switching, some states do not allow penalties of this type, and others do. Take the time to check with your insurance company to make sure there are no penalties for switching before your policy ends. The majority of the time, so long as you give proper notice, your insurance policy can be canceled at any time. The unused premium on the policy is most often refunded, though companies will charge a fee for the cancellation of a policy. Checking with your insurance company is the only way to know, and sometimes even with the penalty switching to a new insurance provider is well worth it.
4. Get The Details On Any New Companies Considered
If you are looking into a new company, make sure that you check up on the company before switching policies. Make sure they are a legitimate company, they have a good customer service record, issue claims efficiently, and they have a good reputation. Knowing that your claim will be paid in a timely fashion is a huge part, and all insurance companies should do this. Unfortunately, some insurance companies are better at it than others. The lowest rates are not always the best in the long run.
5. Avoid Gaps In Insurance
Drivers do not want to have gaps in their insurance coverage. Make sure to have a new policy in place before canceling your old policy. Driving without insurance coverage can lead to fines and penalties. Even more important; if you are in an accident while you do not have insurance coverage, the costs associated with the accident can be both huge and your responsibility. Additionally, insurance companies will sometimes charge people more for premiums if they are in an accident during a lapse of insurance coverage.
6. Cancel Your Old Policy
There is no reason to be paying for two policies when you don't need to. This can happen if people forget to cancel their old policy and have payments automatically withdrawn from their bank account. Get in touch with the company that provided your old insurance, and cancel your policy. Generally, this can be done over the internet, over the phone, or in writing. It is also important to make sure that you get confirmation that your policy has been canceled. This way if there are any errors in the system that end up charging you for the policy, you have a written record of the cancellation.
The benefits of verifying that your old policy has been canceled are twofold. It prevents you from getting billed when you shouldn't be, and it also makes sure that you are not reported to any of the three credit bureaus for non-payment of your bills. Your credit score is significant, and this is a simple way to prevent it from lowering.
| Company | Cancellation Fee? |
| --- | --- |
| State Farm | None |
| Allstate | None |
| Progressive | Yes, the amount varies by state |
| Farmers | None |
| Liberty Mutual | None |
| Travelers | None |
| Esurance | Yes, 10% of the remaining balance or $30–$50 flat fee |
| The Hartford | None |
| The General | Yes, 10% Remaining Premium |
| USAA | None |
| Nationwide | None |
| Mercury | Yes, 10% of Remaining Premium |
| 21st Century | Yes, $50 flat fee |
7. Make Sure To Print Your New Proof Of Insurance Card
Many people are surprised as they get pulled over or into an accident, pulling their insurance card out only to realize that it is the expired card from the last policy that purchased. Avoid this by making sure to print out your new proof of insurance card each time a new policy is purchased. Put it in a set location so that it is ready to show other people when needed. Take the time to check the laws in your specific state regarding presenting proof of insurance. In some states, you can utilize pictures of your insurance information to show police officers and other people your proof of insurance electronically. Even if your state utilizes a database to inform police officers of whether you have automobile insurance coverage or not, you will want to carry a copy of your proof of insurance on you whenever you are driving.
8. Confirm What Your New Policy Includes
This is even worth saying twice. Check to see what the amounts of coverage are, what the deductible is, what the customer service is like, if the company is efficient at paying its claims, and other details as well. Some companies provide, for example, roadside assistance as part of each of their policies. If the policy you are looking at does not include it, you could end up paying more for that policy and the additional roadside assistance plan than you would pay for a policy that includes the roadside assistance and insurance coverage from a singular company. Check each of the policies you are considering, as well as the policy you already have, side-by-side.
9. Follow Through On Your Refund
For people to pay for their entire policy upfront, have paid a deposit, or cancel mid-policy, the coverage that you do not use should be refunded. If you pay for an entire six months of coverage and stop that coverage after three months, the insurance provider will need to reimburse you for the three months of coverage that is remaining. Some insurance providers will deduct a cancellation fee from what they owe you. In most cases, the insurance provider will pay these refunds to you without any hassle. The best way to get your refund efficiently is to follow through straightaway when you cancel your policy, and then follow through after that if delays occur.
10. Inform Your Leasing Company
Leasing and financing companies have requirements for automobile insurance coverage built into the lease. If you are financing a vehicle, you will want to make sure that the leasing company is informed. Often, financing companies are named in policies as a payee. What this means is that they may be entitled to a portion of your claim payment in order to cover the balance of your lease if your car is wrecked or totaled. Because of this, your financing company needs to be informed of any changes. Your new insurance company should be asked to sign the proof of insurance to both you and your leasing or financing company. This can also prevent your leasing company from making you pay for the insurance that they have arranged. Many leasing and financing companies have a clause in the contract where they can require you to pay for insurance that they choose if you fail to maintain adequate insurance coverage as stated in the terms of the contract. These policies are designed to protect the lessor or financier, come at a high cost, and are generally required for the remainder of the lease or loan.
Final Notes
American Insurance agents are available to help you every step of the way. If you are looking to change automobile insurance companies, our high quality and customer service-oriented policies are an excellent choice. Make sure to follow these ten tips to save the most money and have the best experience possible.