Enter your ZIP Code
to get insurance quotes in your area
Life Insurance For Seniors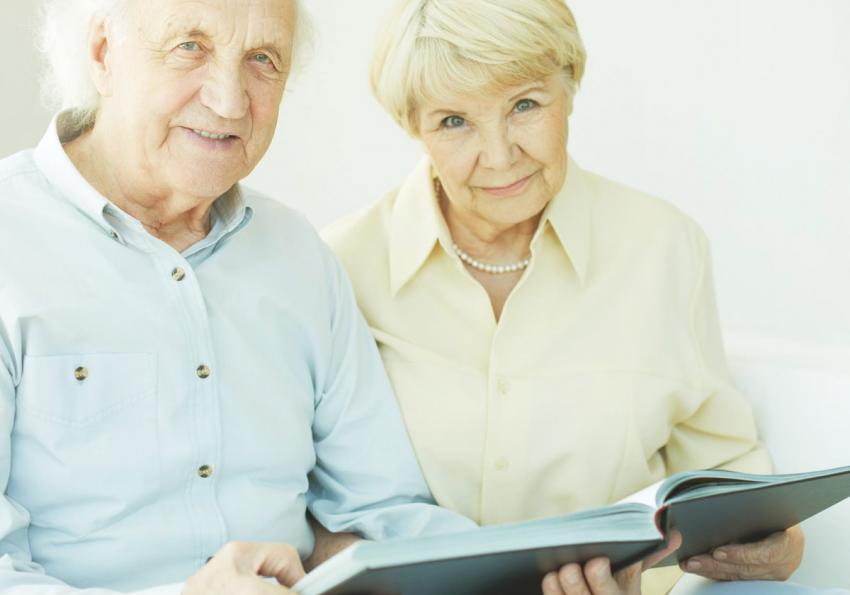 Life insurance may seem difficult to comprehend because there are several variables but once you have all the information in front of you, you will be able to easily break it down and find out what kind of policy is best for you and your family. Life insurance for seniors is an important kind of coverage to get. The older you are the shorter your life expectancy and so the need to act becomes more urgent.
Life insurance is important no matter how old you happen to be. It is less expensive for people who are younger as they pose less of a risk to the life insurance companies. Life insurance coverage can protect those who you love financially, help your family with burial and other related costs, outstanding debt, end of life bills such as medical bills and hospital visit expenses, and more. Forming a plan can take time and energy and may be stressful to talk about the end of days and what will happen after you are gone, but it's an important conversation to hold and preparing for the aftermath of your life can give your family security and the ability to cover your expenses.
It's a known fact that the earlier you begin and younger you are the cheaper your premium will be. It's best not to wait to get started as you never know when you can get sick or something else may happen. Once you have life insurance you and your family will be protected and you and rest relaxed knowing that you and your loved ones are financially safe.
Other ways to make life insurance more affordable for you is your weight and your lifestyle choices. If you get into extreme activities like skydiving and white water rafting, if you are approved you will pay a higher premium as the life insurance company deems you more of a at risk client. As a senior, you are most likely not taking those risks but you never know!
Life insurance can be an expensive investment especially later in life however; there are many ways to make premiums manageable. There are many ways to get the cheapest life insurance based of your specific situation and needs. Life insurance policy premium amounts depend on factors that determine how risky you are to be insured. The best way to get the cheapest life insurance available to you is to be informed and know tips you should follow in order to get offered affordable premium rates.
Factors that affect your life insurance premium amount include: type of life insurance, health, age, gender, career, location, if you're a smoker or non-smoker, and lifestyle choices and activities. If you are able to pay your premium on an annual basis, you can get a discount! That's one easy way to get more affordable life insurance coverage.
You realize that you need life insurance but you are a senior. Are there things you can do to make life insurance coverage affordable? Yes! The first tip is to buy life insurance now as the longer you wait the more expensive it will be. No matter how old you are, if you act later it will be more expensive for the same amount of coverage. Another tip is to upkeep your health. You can do so by exercising weekly, eating healthy and doing other things that keep your mind and body happy. If you do so, you may qualify for a cheaper rate.
Purchasing life insurance later in life is more expensive because life insurance carriers deem people who are older more of a risk that they will have to carry. There are two major life insurance types: term life insurance and whole or permanent life insurance.
There are some factors that you should consider while shopping around different life insurance companies for the best life insurance policy for you. The coverage and premium are both equally important. You cannot get what you cannot afford and once you sit down and figure out how much coverage you need then you can see if it's available to you and if it is possible to pay for with your current situation.
A Life insurance policy will assist with several financial concerns after you pass away and it's important to understand what each policy you apply to is offering. Make sure you read the entire contract and understand everything included in the documentation prior to signing it and starting your life insurance policy. The benefits to life insurance include: funeral and related costs, pay outstanding bills, gifts or inheritance to family members, donations to your favorite charity, and more.
Some other reasons why seniors should purchase a life insurance policy include: rates of a current life insurance policy have increased too high, family members depend on your income, estate taxes, leaving money to charity, a school or a foundation, and replacement of social security income for your spouse.
Regardless of your age, life insurance is available to you. You can find approval for both whole life insurance and term life insurance coverage, even after the age of 65. Term life insurance may not be available to you as several life insurance providers have a cut off age but you probably want to have a whole life insurance policy if you're in your elderly anyway. Permanent or whole life insurance covers you for the rest of your life. There are a few other life insurance types that may be good for your situation. They include: Guaranteed universal life insurance, universal life insurance, and final expense insurance.
It's important that you take a look at many different life insurance companies before you commit to a policy. You can get free quotes on any life insurance company website or by calling life insurance companies. Each life insurance provider evaluates your information slightly differently. That's why the more information you have from an array of different life insurance carriers, the more knowledge you will have to make an intelligent decision and then carry the best life insurance policy based on your needs.
You can always get someone in your family, maybe your spouse or child to help you find the best coverage and it's also a good idea to find a informative life insurance agent that can walk you through the process step by step and find you the best life insurance.
Finding a qualified agent is a bit of a process but you will benefit from it tremendously. Begin by asking people you know in your network like family, friends, and coworkers. If word of mouth is not getting you closer to finding a life insurance agent, you can look online for life insurance professionals in your area. After you have someone in mind to possibly become your agent, you will have to dig deeper to see if they are qualified.
Think the first meeting with an agent as a job interview. They are interviewing you to see if you are a good fit and you are doing the same. Ask as many questions as you need to and don't hold back. Information is power and will allow you to make good decisions. If you decide on an agent and later feel that you do not like the way you work together, you can always switch to someone more suitable.
If you don't understand something within the life insurance contract, your agent should be able to guide you to clarity. She or he should be able to provide you the information to make a decision that is best for you and your family.
The life insurance agent or broker should also know what kinds of questions to ask you. He or she should be versed in knowing which life insurance carriers would work best for you. She or he should have already experienced many people with a similar situation to yours and likely know what life insurance companies will approve you based off your specific situation and conditions. Finding an agent or broker that is skilled in assisting seniors to receive the best life insurance coverage can be easy as long as you put in the time to find the right person for the job.
The amount of money your beneficiaries will obtain is based off the policy you signed up for. The money given to the beneficiary is often referred to as the death benefit. Picking a beneficiary is important and is something you will have to consider prior to signing up for life insurance. Most life insurance companies allow you to change the beneficiary at any point as long as you are in good standing. But it's best to ask the insurance company directly about their rules and also make sure you have it in writing. It's always a good choice to indicate a secondary beneficiary if your first pick passes away or something else should happen to them, you have a back up person.
Make sure your beneficiary knows your end of life wishes and that you did name them beneficiary of your benefits. If anything in writing needs to be clarified, it's easy to do so. Make sure it's all written out and signed by both parties and that everyone involved is on the same page.
If you don't want to take a medical examination or do not qualify for other kinds of life insurance no exam life insurance may be a good option for you. Death benefits typically are up to $250,000. Life insurance companies differ on what they offer to the elderly. It's best to take the time and figure out where you stand with a multitude of life insurance providers.
There are only a few instances where life insurance for seniors is not necessary. They may include: all funeral expenses are already taken care of, you do not have children or dependents that need your financial help, you have long term insurance, you have a large savings put aside for your elderly time, and you have no outstanding expenses. If this is you, you still may want to consider life insurance as a way to invest or give to your favorite charity or to set aside money for a family member or spouse.