Enter your ZIP Code
to get insurance quotes in your area
Life Insurance for Parents Over 60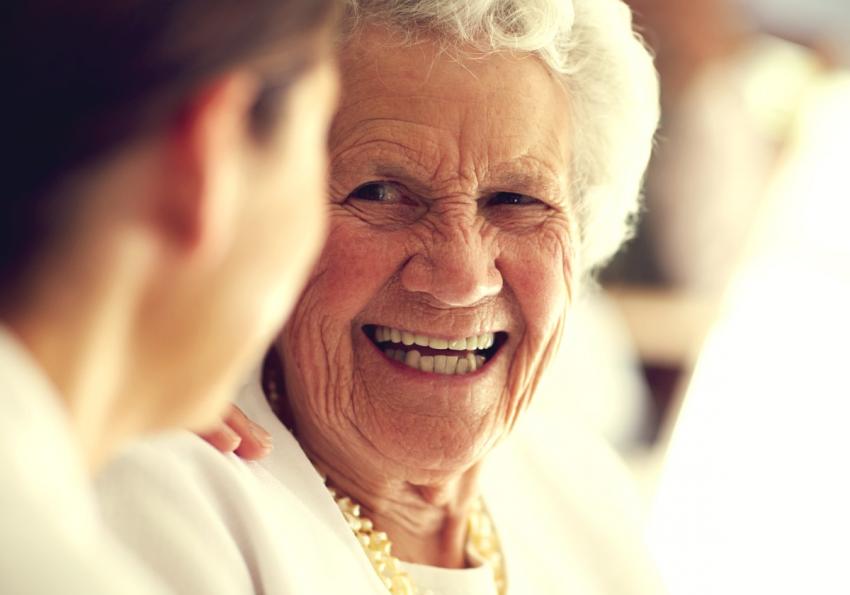 Purchasing a life insurance policy to plan for when you are no longer alive can be a little daunting as it takes time and energy to find what you need at an affordable price. The task of obtaining life insurance coverage can be even more strenuous if you are older as you will have to pay more for the same coverage as when you were young. If you are assisting someone else like your parents in purchasing a life insurance policy, there are more rules and regulations you need to be aware of.
When purchasing life insurance for your elderly parents, you need their permission to do so. A positive detail is if your parents are under the age 85, you are able to find affordable life insurance coverage for them. The three important things to consider when looking for inexpensive life insurance for your parents are the following: the type of life insurance, the amount of benefit and coverage, and the life insurance provider you decide to work with.
The central reason why people buy life insurance for their parents is to cover their burial, related expenses, and other outstanding bills. The approximate amount to pay for a funeral including a headstone, plot, and service is roughly 10,000 dollars. Having some money to assist in that expense will be beneficial. Also, outstanding debts can be provided for with the help of a life insurance policy. This could be credit card debt, mortgage or automobile payments, medical bills, or other. Getting life insurance for parents over 60 may prove to be beneficial for you and the rest of your family.
In order to be allowed to purchase life insurance for your parents you must confirm and verify that you would go through financial hardship when they pass away. This is also known as insurable interest. You can prove this if you are the person responsible for your parents' end of life expenses like burial and service.
Prior to purchasing life insurance coverage for your parents over the age of 60, it's good to have a sit down with them and talk about how much life insurance coverage is needed. Should the life insurance policy include benefits for any debt? If you need the funeral expenses covered, it's a good idea to do some research to see what prices are like. You can do so by calling or visiting funeral homes in your local area and asking about prices and options available for your family. This can be a little tricky, as you may not want to talk about final expenses with your parents. It can be a soft subject to touch upon especially with older people but it is better to have it sorted out prior to the end of their days and then you can move on from the subject. You can add up all the expenses and get a final amount. It's a good idea to put a little bit on top of that amount just in case you need extra funds for medical and hospital bills.
There are two main kinds of life insurance: term life insurance and whole life insurance. It's important to consider the options prior to making a decision on what life insurance coverage is best for your parents.
Term life insurance for your parents may not be the best option depending on their specific financial needs. Term life insurance only covers the insured for a specific duration of time and will only give you the death benefit. It is however the more affordable option. Depending on how old your parents are, they may not qualify for term life insurance coverage. Term life insurance can cover a person up to 30 years but if your parents outlive the duration of the term life insurance coverage it will expire and then you're in the same place as you are now, having elderly parents without life insurance.
Whole life insurance or permanent life insurance will last the entire span of your parents' life and the death benefit will never go away. Also the amount of the premium will never increase as you are locked into an amount with this type of insurance for the entirety of a life. It is however more expensive than term life insurance. There are five forms of permanent life insurance that include: whole life insurance, universal life insurance, second to die life insurance, variable universal life insurance, and indexed universal life insurance.
Getting quotes from multiple life insurance carriers could help you and your parents find the most excellent life insurance coverage and price. Life insurance companies vary from what they deem important in terms of figuring out the premium amount. With that in mind, the more options you have the likelier you will find ideal life insurance coverage for your parents. You can get free quotes online using the life insurance forms or through the telephone.
You also want to sit down with your parents and collect and organize all the necessary information you will need to apply. By doing this ahead of time, you can not only save time, it will also be an easier process because you won't have to rush and search for missing documentation and information. This information could include: medical records, medication currently taking and dosage, doctors names, addresses, and phone numbers, smoking habit information, medical history both individually and within their families, occupation, income, gender, location, and more. If the life insurance provider needs additional information, they will let you know.
Once you have all the information gathered and know what kind of life insurance is best for your parents and know how much they should be insured for, the next step is submitting an application to the life insurance provider. Many life insurance companies application process includes a medical examination. Blood samples, urine samples, blood pressure and other tests may be conducted so that the life insurance company can collect valid data about your parents current health situation.