Enter your ZIP Code
to get insurance quotes in your area
Life Insurance for Diabetics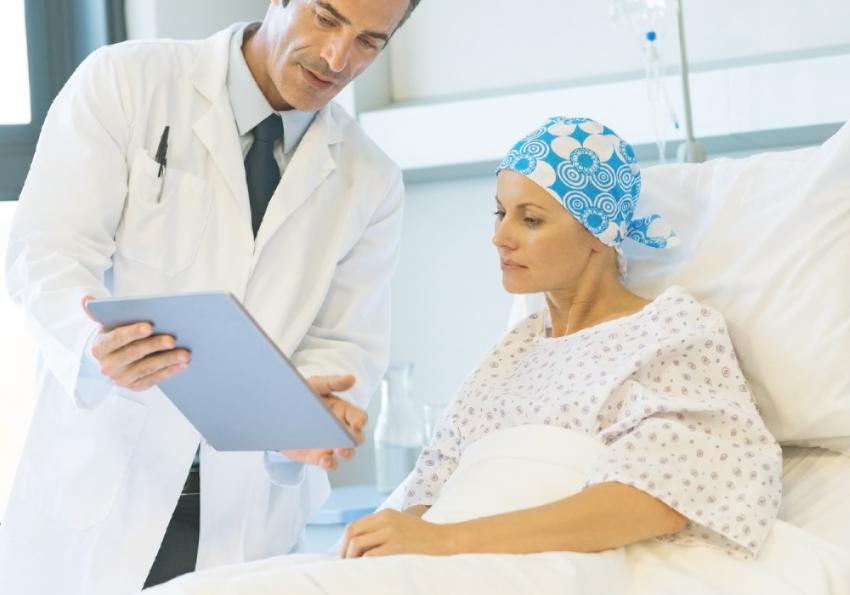 Diabetes
Diabetes is a common disease that limits your body's ability to produce the hormone insulin or uses the hormone inadequately. Sugar then builds up in a person's blood and doesn't go to your cells. There are three different kinds of diabetes: Type 1 diabetes, Type 2, and Gestational diabetes. Type 1diabetes is a chronic health issue. People with Type 1 diabetes have a pancreas that makes little to no insulin. Type 1 has no cure. Type 2 diabetes is the most common type of the disease. A person with Type 2 diabetes can produce insulin but it does not lower sugar levels. Their body could also just not produce enough insulin. Gestational diabetes is less common and happens to pregnant women when blood sugar levels are too high.
It can be strenuous to find life insurance if you have diabetes, yet, there is still ways to be insured. There are still several life insurance providers that offer people who have diabetes life insurance coverage. You and your loved ones deserve financial security and protection by any means. Luckily for you, there are many life insurance providers who advocate for individuals with diabetes. Whether you have Type 1 or Type 2 diabetes, you can find affordable life insurance coverage. It's important to understand which life insurance companies to apply to depending on the kind of diabetes you have because life insurance companies see the different kinds in different manners.
The best manner you can take to finding affordable life insurance if you have diabetes is to go through a life insurance company that offers to your specific needs. That way, you won't have to waste your time applying to a life insurance policy that will not cover you and then you may also have a mark on your medical information bureau report, which could potentially make you suffer when applying to insurance in the future and increase any premiums.
Understanding your health and the kind of diabetes you were diagnosed with is important prior to applying to any life insurance policy. Some life insurance providers are more rigid with folks who have Type 1 diabetes. Other life insurance providers will have a standard rate for people with Type 1 diabetes if they are able to keep their blood sugar levels under control. Yet, some life insurance providers won't insure type 1-diabetes clients because they believe to be taking on too much of a risk. If your diabetes is under control you are likely to receive an affordable rate and the coverage that you want for you and your loved ones. Even if your diabetes is not under control, there are still options for life insurance available for you.
Diabetes can put you more at risk for several other health problems such as stoke and heart disease. You can understand why life insurance companies really have to consider insuring people who are such a risk for them. If you do have diabetes you are considered an at-risk life insurance candidate and thus, it is often difficult to find a life insurance company that will allow for you to be covered by them.
If you have diabetes the rate you will pay will be significantly higher than a person in good health as you are an at risk customer. Some other factors that life insurance providers often take into consideration as a means to figure out your premium price are the following: age, income, gender, job, medication, family health history, overall health history, lifestyle choices, kind of diabetes, control factor or A1C, do you smoke, weight, blood sugar levels, additional health risks, and when you were diagnosed with diabetes. Usually people who have Type 2 diabetes will have a cheaper premium that people who were diagnosed with Type 1 diabetes. You may have a lower premium if you were diagnosed with diabetes later in life than when you were younger.
One of the best ways to receiving the best life insurance coverage available for you is to reach out and speak to a specialist who is an agent of life insurance who can be trusted and has a good track record for finding people with diabetes and other complicated medical issues coverage that they can count on. To find a trusted independent agent may seem like a daunting task but it can be easy if you take steps to find the right person for you.
Some of the best ways to do this is to take your time and be selective. Start by asking people you know in your network like family, friends, and coworkers. If word of mouth is not getting you anywhere closer to finding a life insurance agent, you can look online for life insurance professionals in your area. These are only the first steps. After you have someone in mind to possibly become your agent, you will have to dig deeper to see if they are qualified.
Some tips that could help you in this process are: ask for the individual's credentials, make sure the person has a lot of experience with the specific insurance you need, learn about the individual's salary or how they get paid, make sure you like the person you're working with and that the person listens to you, make sure your schedules match, and ask to talk with some of the agent's current and past clients to get a sense on how others work with the agent. By gathering all this data, you will find out if this agent is a good match for you. If the agent, is not a good match, you can either start the process again or possibly ask the agent for someone that will suit your specific needs in a better way.
Always think as the first meeting with an agent as a job interview. They are interviewing you to see if you are a good fit and you are doing the same. Ask as many questions as you need to and don't hold back. Information is power and will allow you to make good decisions. If you decide on an agent and later feel that you do not like the way you work together, you can always switch to someone more suitable.
The life insurance agent or broker should know what kinds of questions to ask you and know what life insurance companies that would be best for you and likely for you to be approved based off your specific conditions and additional health and lifestyle choices. Finding an agent or broker that is skilled in diabetes life insurance coverage will surly help you find the best life insurance policy for you, your loved ones, and your specific needs.
Preparing for the application of life insurance when you have diabetes can be a few more steps than a person without that condition. Organizing all your medical information can be helpful as well as save time. You are likely to need the information anyway, so it won't hurt to compile it. Write a list of all the doctors you have seen in the last few years along with their phone numbers and addresses. Additionally, list out all medications you are taking and notate the dosage and make sure any follow-up doctor visits have been concluded.
As a part of your application for life insurance, you will have to withstand a medical examination. This is roughly a 30-minute health test that a medical professional will conduct blood pressure, a heart monitor reading, and collect a urine and blood sample from you. Each test will assist the insurance provider in your risk factor to them.
After your medical examination, a more informed decision of acceptance or refusal will occur after all your documents and application get reviewed. Sometimes additional information or health testing is needed.
When the underwriter looks over your material and sees that you have diabetes, the main thing he or she will be looking for is if your diabetes is controlled or uncontrolled. If your A1C is 7 or below, you are considered to have your diabetes under control as your glucose levels are at some extent in normal range. If you have a 10 or above for your A1C, you diabetes is uncontrolled and you will probably have a strenuous time getting insured.
Additional determinants are taken into consideration prior to refusal or approval as listed above. If you have any further health complications, getting approved for a life insurance policy will prove more problematic. Diabetes is a factor in kidney disease, heart disease, stroke, and failure of the kidneys. Added health issues may be viewed by the underwriter as a sign of not being able to control blood sugar levels.
Should you have additional health problems, it may be best to wait as time can help you should you had experienced a heart attack. Also, regular doctor visits that result positively will help. Wait one year prior to applying if you had any heart related surgeries.
There are 2 different kinds of life insurance: whole life insurance and term life insurance. Whole life or permanent life insurance lasts your entire life and covers death benefits and also has a cash value benefit. Whole life insurance tends to have higher premiums however the premium will never increase. Your policy with whole life insurance will never get cancelled. Term life insurance is set for a specific duration of time, typically 10 – 30 years. Term life insurance can increase as you age but the initial payment for premium tends to be lower than whole life insurance. Some term life insurance policies allow one to convert it do whole life insurance if that makes sense for your needs. If you as a diabetic are interested in term life insurance, it's important that the convertible option is available and a part of your policy as you never know when your health could decline.
Figuring out how much life insurance you will need should be considered prior to applying for a life insurance policy. Reasons for purchasing life insurance could include: funeral and related expenses, outstanding debt, children's education fund, mortgage payments and other expenses. Being diabetic, it's best for you to consider exactly how much coverage you may need while also taking note that it's harder to receive life insurance as a diabetic.
Additionally, you will have to consider who your beneficiary will be. This can be one person or several people. The beneficiaries will receive the death benefits and other benefits after you pass away.