Enter your ZIP Code
to get insurance quotes in your area
If My Car Registration Expires is My Car Insurance Still Valid?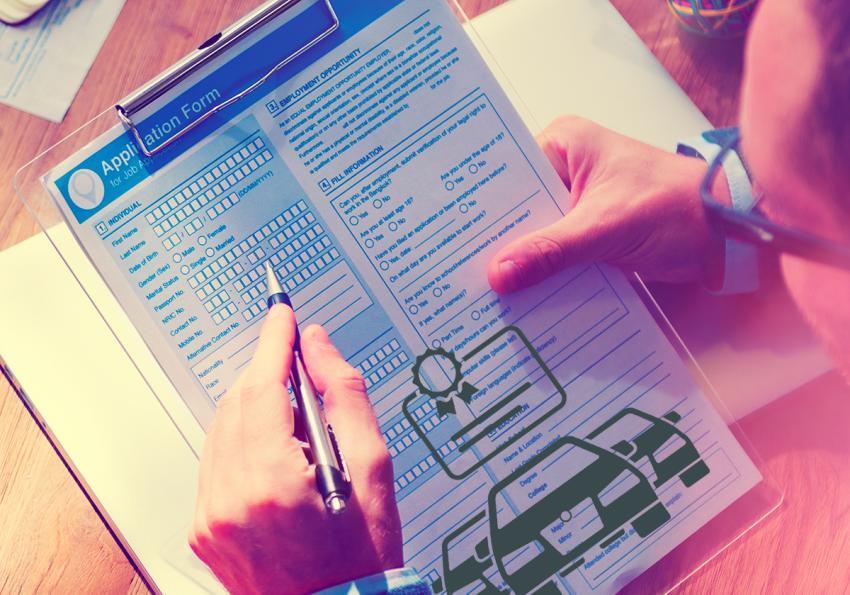 Sometimes people miss registering their vehicles and do not get the paperwork filed in enough time. When this happens, questions can come to mind. "Can I legally drive if my vehicle registration is expired?" "Is my car insurance still valid if my registration expires?" These questions, as well as numerous others, are important to have answered before you take to the streets driving. Get the information you need with this article.
Does Lack Registration Affect Car Insurance?
The price of automobile insurance is generally not affected by expired vehicle registration. So long as you are paying your insurance premiums, your car will have a valid insurance policy. Knowing that your vehicle will remain covered even if your automobile registration expires is excellent information to have. This means that you can still drive to the Secretary of State with your vehicle to get your auto registration renewed. Insurance and automobile registration are not connected, as they are taken care of by two separate entities.
Driving With Expired Registration Will Lead To A Minor Ticket
A driver should also know that driving without a valid registration will result in a ticket, which often includes a fine. Driving with an expired registration is considered illegal and is something that you should avoid doing whenever possible. While the fees and penalties are not as high as many other types of tickets, you can get a small fine for driving without a valid registration. This ticket is considered a non-moving violation and does not affect your insurance prices either. Even so, not registering your vehicle can result in fines and should be avoided.
Driving with an insurance policy that is expired is a much more severe issue. Not only are the tickets higher, but getting a ticket for driving without insurance can affect future insurance premiums. Also, if you are in an accident, you can be liable for paying significant amounts of money for damages. Paying out-of-pocket for costs can add up quickly. It is also possible for your vehicle to be impounded if you're caught driving without insurance coverage. Taking care of both of these things, and making sure that both your registration and insurance are valid, can have a substantial positive impact on your driving experience. Fortunately, it does not cost much to register a vehicle in most states.
How Much Does It Cost To Register A Vehicle?
Knowing not only the process for registering a vehicle but also how much it costs, can have a positive impact on your finances overall. If you are pulled over by a police officer, your driver's license and license plate will be run against the records at the DMV. If your vehicle is not correctly registered, you can get a ticket that results in a fine. In addition to providing proof of registration and your driver's license, you will be asked to provide proof of insurance. If proof of insurance is not provided, drivers can face severe penalties. This can include significant fines and the potential impounding of a person's vehicle.
Insurance is considered a bigger deal overall than registering a vehicle, as there is a substantial financial liability for people who do not have a valid insurance plan. In most states in the USA, proof of insurance will need to be provided to register your vehicle. Generally speaking, the cost is between $50 and $100 to have a car registered in most states around the country. In some cases, you can register your vehicle online. In other cases, you may need to go to the Department of Motor Vehicles in your state to register your vehicle. You will need both a valid driver's license and valid proof of insurance in order to complete the process.
Vehicle registrations are typically valid for one year. After this time, you will be required to renew your registration for the following year. Car insurance and vehicle registration have little to do with each other, though you will need proof of auto insurance in order to register your vehicle. Either way, you need proof of both to drive legally in the United States. Both are punishable offenses, though not having valid proof of insurance, or insurance at all, results in higher penalties.