Enter your ZIP Code
to get insurance quotes in your area
How Much Does It Cost to Insure a Tesla?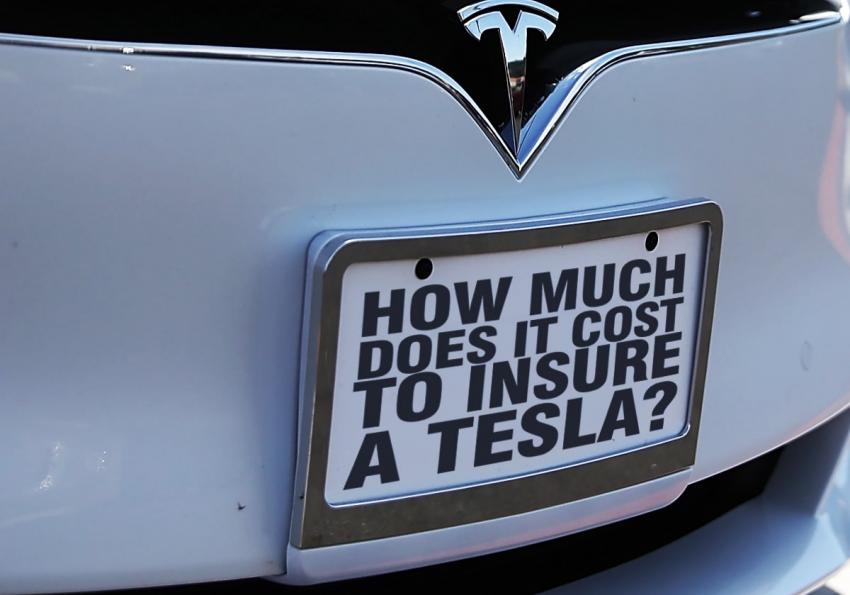 The last number of years have seen more and more Tesla vehicles sold, and this popularity has brought the company a lot of exposure. Tesla's are a lot different than many of the other cars out there, often being called "cars of the future." Being on the cusp of the future, so to say, Tesla vehicles do cost more to insure than a lot of other cars on the market. In fact, it is a consideration that people need to make when deciding whether or not a Tesla is an affordable car for them to own.
There Are Three Tesla Model Types
The cost of insuring a Tesla can vary quite a bit. This is because there are three Tesla model types and each of them has quite a range of costs associated with it. The newest model of Tesla, called the Model 3, is priced at $35,000 and is the most inexpensive Tesla to have been released. Just up from that are the Model S and Model X, which can start at around $75,000 and can go as high as $136,000.
With each model upgrade, the cars have improvements. These range from better battery life to faster vehicle speeds. There are also different exterior design trimmings that are available. With the newest model, the Model 3, being in a price range that many consumers will consider, the question about how much it will cost to insure the vehicle is more pertinent than ever.
Why Are Tesla's so Expensive to Insure?
There are a few variables to consider that affect how much it costs to get insurance for a Tesla:
The cost of the car is a variable for coverage in general, and Tesla cars are no different. You can expect higher prices if you are upgrading to a more expensive vehicle.
Electric cars also cost more for insurance, at rates that have been reported to be around 1.25 times higher. This can vary depending on the car insurance company, however, so shop around.
Tesla vehicles that have an aluminum frame are more expensive to insure and more difficult to repair than the steel frames that are used in most cars. Even though the technology in the cars looks to reduce accidents, the per accident cost that companies have to pay is likely to be higher.
Tesla vehicles are limited in the number of approved repair shops that are available for them. Training can be expensive for these mechanics, and the costs for their specialization is passed on to owners and the insurance companies.
Tesla vehicles are considered luxury cars, and luxury cars are more expensive to insure. Model 3 is priced to sell, but it will still be considered a luxury vehicle.
How Much Does Insurance Cost on a Tesla?
With all of these things in mind, the $70,000 version of the Tesla can be insured for under $2600 per year, and possibly as little as $1700 or less for six months. There are many variables that are utilized to determine rates, so if you are a safe driver, you are more likely to be on the lower end as far as prices go. It is also no surprise that the states that have the highest ownership when it comes to Tesla vehicles, Illinois and California, have the lowest average rates on insurance for the vehicles.
Model 3 has lower insurance rates on average and can range around 2,000 per year in insurance costs.
| | |
| --- | --- |
| Tesla Model | Average annual insurance cost |
| Model 3 | $1,913 |
| Model X | $2,473 |
| Model S | $2,963 |
Insure MyTesla Program
Insurance is available from numerous automobile insurance carriers, but Tesla has also partnered with the insurance company Liberty Mutual to increase access to customized insurance policies. The program is called InsureMyTesla and is available to all Tesla owners.
This coverage is not particularly unique, but it does have underwriting that considers all of the technology and safety features that the various models of Tesla vehicles include. InsureMyTesla does not provide less-expensive policies from other insurers necessarily. Many owners find better auto insurance premiums from other companies. As usual, it is recommended to shop around and compare quotes from multiple top insurance companies, including InsureMyTesla, to find the best rates.
Conclusion
The latest model of Tesla, the Model 3, has made waves with its more affordable price tag and is within the grasp of a much larger percentage of the population. Owners are going to pay more for insurance, largely because of the classification of the Model 3 as a luxury vehicle. The price differences between Tesla Model 3 and other cars is not as drastic as most people think, with professional saying that the rates seem to be around 6% higher than other electric cars. For people who are considering purchasing either a Tesla or a standard gas vehicle, the price difference for insurance rates will put the Tesla at about 15 to 30% higher.