Enter your ZIP Code
to get insurance quotes in your area
How much cost Volkswagen CC car insurance?
Volkswagen CC General Information
Originally marketed as the Volkswagen Passat CC, when it was in its first generation, the Volkswagen CC has a coupe-like profile. In some markets, it has been replaced with the Volkswagen Arteon, but many people are still purchasing the Volkswagen CC, and many like its looks.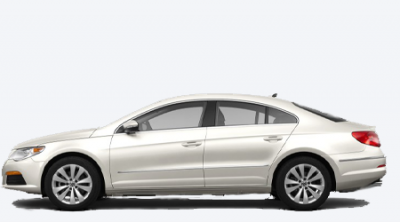 How much does it cost to insure my Volkswagen CC
Volkswagen CC Insurance Rates by Model Year
| | |
| --- | --- |
| Model Year | Total Premium |
| 2017 Volkswagen CC | $1,505 |
| 2016 Volkswagen CC | $1,483 |
| 2015 Volkswagen CC | $1,456 |
| 2014 Volkswagen CC | $1,418 |
| 2013 Volkswagen CC | $1,378 |
| 2012 Volkswagen CC | $1,317 |
| 2011 Volkswagen CC | $1,268 |
| 2010 Volkswagen CC | $1,235 |
| 2009 Volkswagen CC | $1,216 |
Compare all Volkswagen CC insurance rates.
No junk mail. No phone number. No fees.
How Much Does It Cost To Insure Volkswagen CC By Year?
The average for car insurance for Volkswagen CC owners is $133 per month. Many people choose to get more auto insurance than the average. Different insurance companies charge different rates for automobile insurance, so shopping around using the free quote tools here is essential. Compare rates based on year, as the rates can vary. If you are looking to purchase a used vehicle, checking out safety ratings and insurance costs in advance can prove valuable.
Volkswagen CC Safety Rating And Damage Threshold
In IIHS safety rating tests, the Volkswagen CC received a rating of "Good" in all categories except for the small overlap front crash test. It received a "Marginal" score in this category. Additional safety features are available with this vehicle as well, and this can have an effect on the automobile insurance premiums one pays.