Enter your ZIP Code
to get insurance quotes in your area
How much cost Subaru WRX car insurance?
Subaru WRX General Information
The Subaru WRX has two versions, each of which comes with numerous features. Finding the vehicle that is right for you can take some time and research. The 2020 Subaru WRX comes with symmetrical all-wheel-drive, a 268 hp turbocharged Subaru engine, and Vehicle Dynamics Control. There is also a Subaru WRX Premium, which adds features like an All-Weather Package and an available Sport Lineatronic Transmission.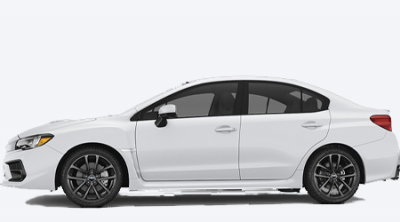 How much does it cost to insure my Subaru WRX
Subaru WRX Insurance Rates by Model Year
| | |
| --- | --- |
| Model Year | Total Premium |
| 2020 Subaru WRX | $1,395 |
| 2019 Subaru WRX | $1,372 |
| 2018 Subaru WRX | $1,363 |
| 2017 Subaru WRX | $1,351 |
| 2016 Subaru WRX | $1,329 |
| 2015 Subaru WRX | $1,302 |
Compare all Subaru WRX insurance rates.
No junk mail. No phone number. No fees.
How Much Does It Cost To Insure A Subaru WRX By Year?
The average car insurance cost for the Subaru WRX is $111 per month. This is $12 more expensive than the average cost for insurance on vehicles. You can find the best Subaru WRX insurance rates available by shopping around using the tools here. Keep in mind that many variables affect a person's rates, including their driving record, the location the vehicle is garaged, their marital status, their gender, and more.
Subaru WRX Safety Rating And Damage Threshold
This vehicle has received ratings from the IIHS and the WHTSA. It has received Good ratings in seven categories and one Superior from the IIHS and numerous five-star ratings and an overall rating of five stars out of five stars from the WHTSA.