Enter your ZIP Code
to get insurance quotes in your area
How much cost Subaru Crosstrek car insurance?
Subaru Crosstrek General Information
The Crosstrek has received high ratings in safety and aesthetics. Features include ground-clearing capability, Symmetrical All-Wheel Drive, and gas efficiency of up to 34 miles per gallon. The interior is both modern and comfortable, and there are numerous safety features included with the vehicles.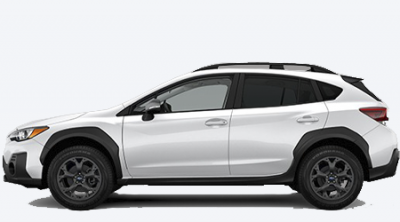 How much does it cost to insure my Subaru Crosstrek
Subaru Crosstrek Insurance Rates by Model Year
| | |
| --- | --- |
| Model Year | Total |
| 2020 Subaru Crosstrek | $1,322 |
| 2019 Subaru Crosstrek | $1,300 |
| 2018 Subaru Crosstrek | $1,287 |
| 2017 Subaru Crosstrek | $1,280 |
| 2016 Subaru Crosstrek | $1,261 |
Compare all Subaru Crosstrek insurance rates.
No junk mail. No phone number. No fees.
How Much Does It Cost To Insure A Subaru Crosstrek By Year?
Due to the safety ratings the vehicle has, as well as other variables, the Subaru Crosstrek is $20 less expensive than the national average people pay for auto insurance. This brings the average auto insurance premium for the vehicle to $76 per month. Vehicles can have different averages based on the year they were manufactured, and you can use the free quote tools on this website to get more information and save.
Subaru Crosstrek Safety Rating And Damage Threshold
Safety ratings are one of the first things that people check when purchasing an automobile. The safety rating of a vehicle can affect the amount people pay on auto insurance premiums, and keeping your friends, family, and loved ones safe is essential. The Subaru Crosstrek was a Top Safety Pick in 2020 from the IIHS, and the hybrid version was a Top Safety Pick+.