Enter your ZIP Code
to get insurance quotes in your area
How much cost Subaru BRZ car insurance?
Subaru BRZ General Information
Many people enjoy driving a more pure vehicle, which the Subaru BRZ is. It provides a lot of bang for your buck, and while it is not the quietest sports coupe, it has adaptive dampers, upgraded front brakes, and numerous other features that drivers love. For a sportier-looking car, the Subaru BRZ brings a lot to the table.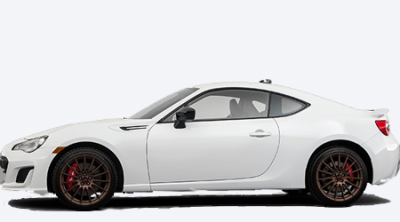 How much does it cost to insure my Subaru BRZ
Subaru BRZ Insurance Rates by Model Year
| | |
| --- | --- |
| Model Year | Total Premium |
| 2020 Subaru BRZ | $1,378 |
| 2019 Subaru BRZ | $1,357 |
| 2018 Subaru BRZ | $1,344 |
| 2017 Subaru BRZ | $1,334 |
| 2016 Subaru BRZ | $1,314 |
| 2015 Subaru BRZ | $1,288 |
| 2014 Subaru BRZ | $1,254 |
| 2013 Subaru BRZ | $1,218 |
Compare all Subaru BRZ insurance rates.
No junk mail. No phone number. No fees.
How Much Does It Cost To Insure A Subaru BRZ By Year?
Insurance rates can vary from one vehicle to the next, and the Subaru BRZ is higher than average as a sports cars. It comes in at $68 more than the mean cost of insurance coverage in the United States. Insurance costs for this vehicle can vary based on the manufacturing year and model of the vehicle.
Subaru BRZ Safety Rating And Damage Threshold
There are some categories that the Subaru BRZ is not rated for, with an IIHS rating in a few separate categories. In these categories, it receives four Good ratings and one Acceptable rating. The NHTSA has given it two ratings out of the four overall ratings, with Frontal Crash coming in at four stars and Rollover coming in at five stars.