Enter your ZIP Code
to get insurance quotes in your area
How much cost Mercedes-Benz GL-Class car insurance?
Mercedes-Benz GL-Class General Information
With fantastic attention to detail, Mercedes Benz brings classic style and pairs it up with cutting edge technology. The cockpit is panoramic, and it can be changed to suit your moods using different colors and hues. There is also a collection of safety advancements like Blind Spot Assist, Active Lane Keeping Assist, Active Distance Assist with cruise control, and Speed Limit Assist. The design is fantastic and the vehicle is fresh, modern, and timeless combined.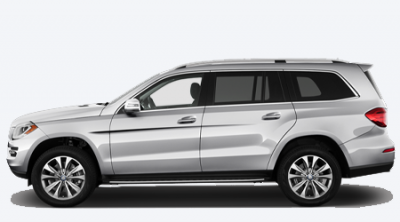 How much does it cost to insure my Mercedes-Benz GL-Class
How Much Does It Cost To Insure A Mercedes-Benz GL-Class By Year?
Costing $40 more than the national average to insure, which is expected, the Mercedes-Benz GL-Class comes in at $137 per month for auto insurance on average. Luxury vehicles often have higher rates for car insurance than the national average. What you get with the Mercedes-Benz GL-Class is excellent drivability and a plethora of features that luxury fans will love.
Compare all Mercedes-Benz GL-Class insurance rates.
No junk mail. No phone number. No fees.
Mercedes-Benz GL-Class Safety Rating And Damage Threshold
Tested by the Insurance Institute for Highway Safety, also called the IIHS, the Mercedes Benz GLE-Class received seven ratings of Good and one rating of Superior. These are strong safety ratings, which are common with the Mercedes Benz brand.