Enter your ZIP Code
to get insurance quotes in your area
How much cost LandRover Discovery car insurance?
Land Rover Discovery General Information
People love the Land Rover brand due to its luxury features. The interior and cargo are very roomy, even while the vehicle has a small footprint overall. Depending on the year, the Land Rover Discovery has an autonomous emergency braking system that comes standard.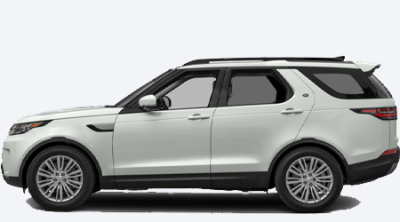 How much does it cost to insure my LandRover Discovery
Land Rover Discovery Insurance Rates by Model Year
| | |
| --- | --- |
| Model Year | Total Premium |
| 2017 Land Rover Discovery | $1,695 |
| 2004 Land Rover Discovery | $1,106 |
| 2003 Land Rover Discovery | $1,091 |
Compare all LandRover Discovery insurance rates.
No junk mail. No phone number. No fees.
How Much Does It Cost To Insure Land Rover Discovery By Year?
In terms of insurance, the Land Rover Discovery comes in at an average of $160 per month. This is higher than the national average by $50 per month. The cost of your insurance for this vehicle can vary based on your driving record, the year the vehicle is manufactured, and numerous other factors. Get the best prices for car insurance available using the tools on this site today.
Land Rover Discovery Safety Rating And Damage Threshold
Safety is something to look at when purchasing a new vehicle and the Land Rover Discovery has many luxury features in this category. Whether you are looking to tow vehicles or head off-road, make a note of the safety features the car has. These can vary depending on the year your vehicle was manufactured.