Enter your ZIP Code
to get insurance quotes in your area
How much cost Jeep Renegade car insurance?
Jeep Renegade General Information
Other benefits the vehicle has include comfortable seating, updated standard safety features, good visibility, and more. The nine-speed automatic transmission could be smoother, but this is a heavy-duty vehicle designed for use. While it does not have flawless drive performance, it is a very capable off-road vehicle.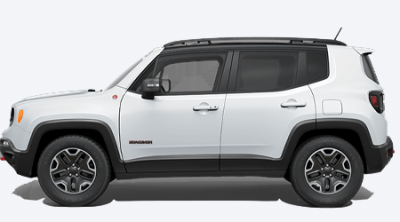 How much does it cost to insure my Jeep Renegade
2017 Jeep Renegade
| | |
| --- | --- |
| Cheapest Insurance Companies | Average Annual Cost |
| Erie | $678 |
| USAA | $732 |
| Progressive | $748 |
| State Farm | $773 |
| Nationwide | $936 |
| Allied | $1,031 |
| American Family | $1,057 |
| Country | $1,114 |
Compare all Jeep Renegade insurance rates.
No junk mail. No phone number. No fees.
How Much Does It Cost To Insure Jeep Renegade By Year?
The insurance rates people pay for Jeep Renegades are higher than the national average, but not by much. People can save money by looking into all of the discounts they can qualify for. Comparison-shopping is also a fantastic way to save money on insurance for the Jeep Renegade. The top quotes for insurance available can be found here.
Jeep Renegade Safety Rating And Damage Threshold
The Jeep Renegade is a 2019 Top Safety Pick in the small SUV category. This award is only applicable when the vehicle has optional front crash prevention and specific headlights. With good ratings overall, this vehicle also can be equipped with additional safety features.