Enter your ZIP Code
to get insurance quotes in your area
How much cost Ford Flex car insurance?
Ford Flex General Information
The Ford Flex was well-received and listed as the third most affordable mid or full-sized SUV by US News. While the sales of the original were less than expected, the cars are still popular. Offering plenty of cargo space and a comfortable ride, the vehicle also has personality and style.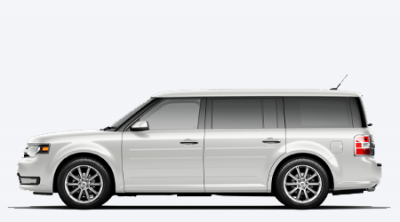 How much does it cost to insure my Ford Flex
Ford Flex Insurance Rates by Model Year
| | |
| --- | --- |
| Model Year | Total Premium |
| 2019 Ford Flex | $1,465 |
| 2018 Ford Flex | $1,454 |
| 2017 Ford Flex | $1,447 |
| 2016 Ford Flex | $1,431 |
| 2015 Ford Flex | $1,402 |
| 2014 Ford Flex | $1,368 |
| 2013 Ford Flex | $1,331 |
| 2012 Ford Flex | $1,276 |
| 2011 Ford Flex | $1,229 |
| 2010 Ford Flex | $1,211 |
| 2009 Ford Flex | $1,183 |
Compare all Ford Flex insurance rates.
No junk mail. No phone number. No fees.
How Much Does It Cost To Insure Ford Flex By Year?
Compared to vehicles in the same class, the Ford Flex is lower when it comes to insurance costs compared to the national average. The make, year, and model of the vehicle you are purchasing has an impact on the insurance rates. Also, other variables also affect what you will pay on car insurance premiums, including your driving record. Compare car insurance premiums here using the free tools to find the best prices for auto insurance available.
Ford Flex Safety Rating And Damage Threshold
Safety is another consideration that people have when purchasing a vehicle, and the Ford Flex has a focus in its engineering to make it a safe ride. It has a heavy weight on its suspension and can also carry a good-sized weight. With the IIHS giving the vehicle a "Good" in four categories and an "Acceptable" rating in one, it is a solid choice for safety. Other safety features include a driver's side airbag, a rear head airbag, a passenger airbag, four-wheel ABS, and more.