Enter your ZIP Code
to get insurance quotes in your area
How much cost Ford Fiesta car insurance?
Ford Fiesta General Information
The Ford Fiesta is considered a supermini. It has been manufactured over seven generations, since 1976. Due to the number of generations, the vehicle has seen updates in both features and design. The amount of money a person will spend on the car can vary due to this. There are four-speed transmission and five-speed transmission options available. The Ford Fiesta has sporty handling when it comes to turns, a great interior with advanced technology options, and more. The vehicle doesn't have a ton of cargo space, and the same is true for the rear seat space. When it comes to superminis, this is common, however.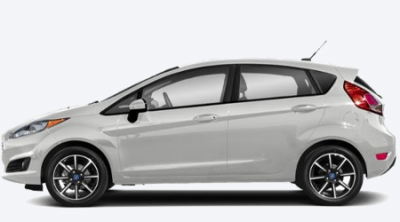 How much does it cost to insure my Ford Fiesta
Ford Fiesta Insurance Rates by Model Year
| | |
| --- | --- |
| Model Year | Total Premium |
| 2019 Ford Fiesta | $1,214 |
| 2018 Ford Fiesta | $1,207 |
| 2017 Ford Fiesta | $1,206 |
| 2016 Ford Fiesta | $1,196 |
| 2015 Ford Fiesta | $1,183 |
| 2014 Ford Fiesta | $1,154 |
| 2013 Ford Fiesta | $1,132 |
| 2012 Ford Fiesta | $1,095 |
| 2011 Ford Fiesta | $1,058 |
Compare all Ford Fiesta insurance rates.
No junk mail. No phone number. No fees.
How Much Does It Cost To Insure Ford Fiesta By Year?
Coming in at just below the national average, getting insurance for a Ford Fiesta is easy to do using the free quote tools here. Get the best prices for car insurance available on the Ford Fiesta using this site. Keep in mind that many variables affect a person's insurance rate, including their age, driving record, the discounts they receive, the location the vehicle is garaged, and whether multiple cars are insured on the same policy.
Ford Fiesta Safety Rating And Damage Threshold
With smaller vehicles, many people are concerned about the safety it can provide. The NHTSA rates the 2019 Ford Fiesta four stars. According to the agency, it received high ratings in many categories, but a rear door panel did strike a crash test dummy in side-impact testing. The 2019 Ford Fiesta earned the top rating of "Good" on most of the IIHS tests, another popular safety rating company.