Enter your ZIP Code
to get insurance quotes in your area
How much cost BMW 3 Series car insurance?
BMW 3 Series General Information
People enjoy driving the BMW 3 Series, which has many comforts that come standard, takes advantage of the latest technologies, and still has a good fuel economy. With a responsive eight-speed automatic transmission, there is a lot to love about this vehicle. With great reliability and owner satisfaction, many people select this car when making a purchase.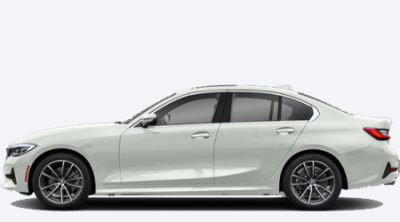 How much does it cost to insure my BMW 3 Series
BMW 3 Series Insurance Rates by Model Year
Year
Progressive
State Farm
Average
2009
$193
$177
$190
2010
$193
$180
$194
2011
$193
$176
$193
2012
$194
$178
$194
2013
$192
$177
$193
2014
$192
$180
$194
2015
$193
$190
$198
2016
$299
$219
$259
2017
$306
$210
$265
2018
$306
$234
$276
2019
$313
$256
$290
Compare all BMW 3 Series insurance rates.
No junk mail. No phone number. No fees.
How Much Does It Cost To Insure BMW 3 Series By Year?
In terms of insurance costs, the BMW 3 Series is right on par with the national average. It has numerous safety features that come standard, and the way it utilizes the latest technology means the latest models also have the latest updates.
BMW 3 Series Safety Rating And Damage Threshold
In 2018, the BMW 3 Series received a five-star rating from the NHTSA in terms of overall safety. Other models have also scored well, and since each year has different ratings it is a smart plan to look up the safety ratings for the vehicle you have or are looking to purchase. Safety ratings can have an effect on the auto insurance premiums you pay, which can also be checked with the free quote tools here.