Enter your ZIP Code
to get insurance quotes in your area
How much cost Audi RS7 car insurance?
Audi RS7 General Information
Also, the insides have added a new seat from the older models. There is a fully digital set up and a boomerang-shaped rev counter that brings memories of the inventive displays of muscle cars in the 70s. You can pull trailers with it, too, giving it an edge for people interested in doing so.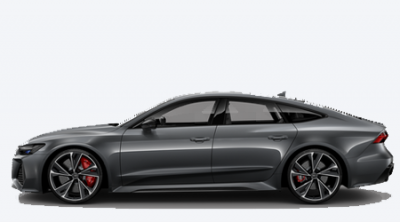 How much does it cost to insure my Audi RS7
2017 Audi RS 7
| | |
| --- | --- |
| Cheapest Insurance Companies | Average Annual Cost |
| Texas Farm Bureau | $1,467 |
| Tennessee Farmers | $1,567 |
| Allied | $2,364 |
| Erie | $2,465 |
| Mercury | $2,536 |
| Nationwide | $2,543 |
| State Farm | $2,552 |
| Progressive | $2,934 |
| USAA | $3,017 |
Compare all Audi RS7 insurance rates.
No junk mail. No phone number. No fees.
How Much Does It Cost To Insure Audi RS7 By Year?
This vehicle is a performance sportback. It delivers a balance between power and luxury. It is much higher in insurance costs on average than the average car is nationally. Still, it is a luxury vehicle with lower insurance costs than many other luxury vehicles on the market.
Audi RS7 Safety Rating And Damage Threshold
The 2021 Audi RS7 has not been tested by the NHTSA, nor the IIHS, which is not uncommon for luxury vehicles that do not sell large numbers of cars. The technology in the vehicle does compare to the S7, however, which excelled in each category tested by the Insurance Institute for Highway Safety, or IIHS.