Enter your ZIP Code
to get insurance quotes in your area
How much cost Audi A4 car insurance?
Audi A4 General Information
With a back seat that is spacious enough for adults and a turbocharged engine, this vehicle drives well and is comfortable for passengers as well as the driver. The Audi A4 has been built in five generations. As a compact executive car, the A4 is a solid choice for drivers looking in this price range.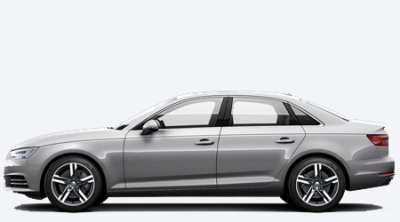 How much does it cost to insure my Audi A4
How Much Does It Cost To Insure Audi A4 By Year?
This is a luxury car with a low insurance rate compared to other cars in the same category. Coming in at only $25 more per month than the average vehicle, many people who purchase the A4 are satisfied with what they are paying for insurance overall. You can save money on car insurance for the Audi A4 by comparing auto insurance rates here.
Compare all Audi A4 insurance rates.
No junk mail. No phone number. No fees.
Audi A4 Safety Rating And Damage Threshold
The 2018 Audi A4 was a Top Safety Pick with IIHS. It is a midsize luxury car. The award for Top Safety Pick applies only to vehicles with specific headlights. The vehicle received the rating of "Good" for crashworthiness in all six categories tested.